Press Release
Milwaukee Reports Homicide Total for 2012
Milwaukee reported 92 homicides in 2012 compared to 87 in 2011, a 6% increase.
Milwaukee reported 92 homicides in 2012 compared to 87 in 2011, a 6% increase. For the 5th straight year, there were fewer than 100 homicides in the City of Milwaukee. The 2012 total represents a 43% decline in homicides compared to 1990, a 31% decrease since 2000, a 12% decrease in the past decade and an 11% decrease since 2007.
"The data shows that what we're doing to address violence has had a positive impact, but the slow-motion mass-murders playing out on the streets of cities across America must be part of the larger conversation on reducing gun violence," said Milwaukee Police Chief Edward Flynn.
Of significance, many cities with comparable demographics and poverty to Milwaukee saw significant increases in homicide in 2012. Despite being the fourth poorest city among these comparables, Milwaukee's homicide rate is less than half that of Baltimore, Baton Rouge, Detroit and Newark, and is lower than that of Cleveland, Memphis, Philadelphia, Atlanta, and Cincinnati.
"Although important to offer context when discussing homicide, we must remember that each number represents a human life lost," said Chief Flynn. "The men and women of the Milwaukee Police Department are committed to reducing violence in our community and helping to create neighborhoods capable of sustaining civic life."
The attached data sheets provided by the Milwaukee Police Department Office of Management, Analysis and Planning offer greater detail and analysis of homicide data from Milwaukee and comparable cities.
Mentioned in This Press Release
Recent Press Releases by Press Release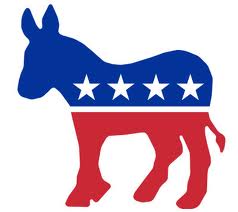 Jan 21st, 2020 by Press Release
The package consists of five bills which repeal a multitude of regressive Republican water policies.