Press Release
Milwaukee Repertory Theater Elects New Members to Its Board of Trustees and Executive Committee
Quarles & Brady's Robert H. Duffy, Michael Best & Friedrich's Stephen A. Gigot, Associated Bank's John Halechko, BMO Private Bank's Leslie Meisner, Harley Davidson's Shelley Paxton, and Community Volunteer Melanie Booth
Milwaukee Repertory Theater is pleased to announce that at its annual meeting on June 17, 2015, John Halechko (Executive Vice President, Director of Branch Banking, Associated Bank) and Leslie Meisner (Managing Director, BMO Private Bank) were elected to the Board of Trustees and will join the following trustees who were elected to the board in the previous year: Melanie Booth (Community Volunteer); Robert H. Duffy (Partner, Quarles & Brady); Stephen A. Gigot (Managing Partner – Milwaukee Office, Michael Best & Friedrich, LLP); and Shelley Paxton (Vice President, Global Marketing & Brand, Harley-Davidson). Additionally, three trustees were elected to new positions on The Rep's Executive Committee, including Edward Seaberg (VP of IT Operations, Rockwell Automation) as President Elect, Gregory C. Oberland (President, Northwestern Mutual) as Vice President of Trustees, and Patrick Gallagher (CEO, Siegel-Gallagher) as Treasurer.
"I am delighted with the newly elected slate of Trustees who are joining Milwaukee Repertory Theater's Board of Trustees. Their combined talents, areas of expertise, and commitment to The Rep will be invaluable as we begin our 62nd season. Having just completed a new strategic plan, these Milwaukee leaders will offer their guidance to help make this new plan a reality. Milwaukee Rep is making a renewed commitment to new play development, enhancing its community engagement initiatives as well as continuing to create plays that are meaningful and relevant to the society we live in. I couldn't be more pleased that this talented group is joining The Rep at such an exciting time," stated Board President James Braza.
BIOGRAPHIES – NEWLY ELECTED MILWAUKEE REPERTORY THEATER TRUSTEES
Melanie Booth, a native of the South, received her BA degree in Journalism from Ole Miss and was a Regional Director of Public Relations for Hyatt Hotels and Director of Public Relations for the Four Seasons Hotel Chicago. She and her husband relocated to Milwaukee in 1995 where Booth joined the Junior League of Milwaukee and later served on the boards of the Junior League, First Stage Children's Theater, Friends of the Milwaukee Public Museum, Tree of Life Pre-School, Junior Achievement Women's Association and the Middle and Upper School Advisory Councils for the University School of Milwaukee. She has twice co-chaired the Make Believe Ball and the Junior Achievement Holiday Auction and has co-chaired auctions for Penfield Children's Center, Special Spaces of Southeast Wisconsin, University School of Milwaukee, and the Junior League of Milwaukee. In 2008, Booth and her husband Steve co-chaired the Creative Fusion gala for Milwaukee Institute of Art and Design. Booth is currently co-chairing the 100th anniversary celebration of the Junior League of Milwaukee (the Centennial Soiree) which took place June 20, 2015. She is married to Steve Booth, President and COO of Robert W.
Baird & Co. In June of 2014, the Booths received the COA "Parents of the Year" award. They have a son at Northwestern University, a daughter at Santa Clara University, and a son at the University School of Milwaukee.
Robert H. Duffy is a Partner with the law firm Quarles & Brady and sits on their Executive Committee. He was the former chair of the Milwaukee office Labor & Employment Group. He works comfortably and knowledgeably within the entire labor and employment space working closely with employers to identify and pursue creative solutions to complex challenges, simplifying the matter in order to clarify the issues, plot practical steps forward, and solve problems. Duffy represents employers will all of their human resource issues, with a special emphasis on providing front-end employment solutions and on defending employers from civil rights, wrongful discharge, retaliation, wage and hour whistle-blower, worker's compensation, and union-related litigation. Industries he regularly works with include health care systems, financial institutions, manufacturers, and non-profits. He received his law degree from Marquette University Law School. He is a Member of the American Bar Association, Eastern District Bar Association, Milwaukee Bar Association, and State Bar Association. Duffy was also recognized as Best Lawyer's in America 2015 Milwaukee Litigation – Labor and Employment "Lawyer of the Year" and is listed in The Best Lawyers in America (Employment Law – Management: Labor Law – Management and Litigation; Labor & Employment (1995 – present).
Stephen A. Gigot is a Managing Partner with the Milwaukee office of the law firm Michael Best & Friedrich LLP. His practice focuses on all aspects of U.S. and international patent prosecution in various technical fields including the automotive, agricultural, heat transfer, nuclear power generation, nuclear fuels and reactor fueling, security and safety, alternative power generation, and medical imaging industries. Gigot works directly with clients to strategically identify and protect innovations and to counsel them with respect to enforcement and the avoidance of competitor patent activity and preparing patentability and non-infringement opinions. He chairs the firm's Milwaukee Committee and is responsible for coordinating the firm's Milwaukee area community involvement, fundraising, and volunteer efforts. Gigot was recognized as a "Rising Star" in the area of intellectual property law by Super Lawyers Magazine, a law and politics publication. A graduate of Marquette University Law School, he is member of the U.S. Patent and Trademark Office and has chaired the firm's UPAF and United Way campaigns.
John Halechko is the Executive Vice President and Director of Branch Banking for Associated Bank. In this role he oversees all facets of branch banking in the 93 offices located in Milwaukee, SE Wisconsin, Chicago, and supermarket banking locations in Green Bay, Madison, and Sheboygan. Halechko has franchise-wide responsibility for branch business banking, Bank at Work, and consumer sales management, and support as well. Corporately, Halechko sits on a number of committees including deposit and loan pricing, CRA governance, and the Diversity and Inclusion Council. He also serves as the executive sponsor for the Associated Pride and Equality Exchange (APEX) – an Associated Bank colleague resource group. In addition to a degree in business, Halechko is also a student at the Stonier Graduate School of Banking at the University of Pennsylvania's Wharton Business School. He is an active contributor to UPAF and has chaired the UPAF Associated Bank campaign four of the last eight years and is also a member of the UPAF cabinet for the last three years. Aside from the performing arts, Halcheko, and husband, Marc Colletti, also support Meta House, the LGBT Community Center, Best Buddies, and Rebuilding Milwaukee.
Leslie Meisner is Senior Vice President and a Managing Director for BMO Private Bank. She oversees a team of professionals dedicated to providing high net worth individuals, families and organizations, including closely-held and family-owned business, endowments and foundations, with a full range of wealth services as part of an overall personal wealth management strategy. Her team specializes in working with business owners, corporate executives as well as foundations and endowments. She joined the organization in 2015 and has over 22 years of experience in the financial services industry. Meisner earned her BS in Business Administration from University of Illinois in Chicago, IL. She is an active community leader, currently serving on the board of the Illinois Holocaust Museum and Education Center. Meisner previously held board positions with Annie's Legacy and the American Cancer Society.
Shelley Paxton is the Vice President, Global Marketing & Brand at Harley-Davidson. She is responsible for leading all aspects of the marketing function including global and regional marketing operations, marketing strategy, agency management, advertising, promotions, market planning, communications, and global brand management. Prior to joining Harley-Davidson in 2010, Paxton successfully advanced through a number of global leadership positions over seven years at Omnicom Media Group (OMG). Her key roles included Worldwide Digital Strategy Officer, responsible for driving digital marketing thought leadership across global clients such as McDonald's, Pepsi, Visa, Intel, and J&J; Global Account Director for Visa; and, Global Account Director for McDonald's, which included a period of living and working in China. Prior to joining OMG, Paxton was VP, Interactive Marketing for America Online, where she was responsible for development of AOL's e-commerce advertising strategies, platforms, and partnerships. She was influential in the turn-around of the company's online shopping platform and in architecting innovative multi-million dollar integrated marketing partnerships across the newly formed AOL Time Warner. Paxton graduated with a Bachelor's Degree in Marketing/Business Administration from Boston College. She is an avid supporter of the arts and former founding member of an Improv Comedy Troupe in Chicago. Paxton currently sits on the Board of Trustees of the Milwaukee Institute of Art & Design as well as Milwaukee Repertory Theater.
The 2015/16 Season Executive Committee for Milwaukee Repertory Theater is comprised of: James E. Braza (President); Edward Seaberg (President Elect); Judy Hansen (Immediate Past-President); Gregory C. Oberland (Vice President of Trustees); Stacy P. Williams (Vice President of Development); Patrick Gallagher (Treasurer); Catherine Robinson (Secretary); Matt Bartel (At-Large); and Robert H. Manegold (At-Large).
Mentioned in This Press Release
Recent Press Releases by Milwaukee Repertory Theater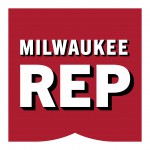 Jun 11th, 2020 by Milwaukee Repertory Theater
Through the Donald & Donna Baumgartner and The Elizabeth Quadracci Harned Family Matching Gift Double-Down for Artists Challenge