Press Release
Milwaukee native Red Arnold declares candidacy for 7th State Senate District.
Jason "Red" Arnold announced today his candidacy for the 7th State Senate District on the Republican ticket.
(South Milwaukee, WI) – Jason "Red" Arnold announced today his candidacy for the 7th State Senate District on the Republican ticket.
Arnold, who prefers the moniker, "Red" said, "I'm a different kind of politician", a common claim for newcomers. When Red was asked what made him so different, he proclaimed "In my opinion most political races are pageants, thankfully with the omission of the swimsuit competition, but everyone wants to "save the planet" and "end world hunger", blah blah blah. I say stop the politics as usual and get something done! Most politicians are afraid to be that decisive and that brutally honest."
When asked if he was satisfied with the current legislative body he said "Wisconsin has done some incredible things these past couple of years, now it's time for that final push over the goal line. We can't be so concerned with appeasing the unappeasable and getting re-elected that we neglect our duties as representatives."
So what made him decide to run? "With issues like the implementation of the Affordable Care Act and the debate over Common Core there needs to be someone with fresh, workable ideas to deal with these and other important matters. I have listened to politicians and pundits try to solve these conundrums yet no one actually has a plan. I do. I have the solution to not only dismantle the Affordable Care Act but to reform the Health Care system altogether. Yes, you heard that correctly. Want to know more? Visit my website. www.voteredarnold.com Sure I insert a twinge of humor into the conversation here and there because it makes people happy, but when government interferes with the pursuit of that happiness, I couldn't be more serious.
He will soon celebrate his 38th birthday and Red plans to run a unique campaign based on a simple philosophy. "I would think to myself, what do I want to see in a politician and a campaign? Then I realized, boy, if these politicians would only do X,Y,Z then I would know so much more about them and I would really be able to make an informed decision on election day. Currently it's like the Dating Game, you get 3 people, a name, and a few bullet points. That makes for great television but I have yet to see a follow up show on hundreds of 30 year marriages with grandchildren. The show comes to an end but time keeps moving. What are you really going to do when the show ends, the hype is gone and the votes have been counted?" So, he's putting that theory in to practice.
You can also find him on:
Facebook at http://www.facebook.com/voteredarnold
Twitter handle @voteredarnold
Email at voteredarnold@gmail.com
The 7th State Senate District currently consists of Assembly Districts 19, 20 and 21. Links to the maps are listed below in downloadable and printable PDF format.
http://legis.wisconsin.gov/ltsb/redistricting/PDFs/sd07.pdf
http://legis.wisconsin.gov/ltsb/redistricting/PDFs/2012AsmMke.pdf
Red Arnold hopes to join Senate Majority Leader Scott Fitzgerald and maintain the Republican majority in the Senate. He concludes with "I look forward to representing my home town and the entire 7th Senate District. See you at the polls."
The Primary Election is August 12th, 2014 and the Special Election is November 4th, 2014.
Mentioned in This Press Release
Recent Press Releases by Red Arnold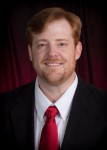 Oct 24th, 2014 by Red Arnold
Press release from the Red Arnold campaign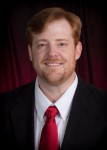 Sep 12th, 2014 by Red Arnold
Chris Larson calls voter ID restrictive.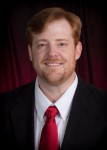 Sep 4th, 2014 by Red Arnold
Wasserman Schultz is crying wolf... and the sheep are shaking