Press Release
Milwaukee Motorcycle Film Festival Welcomes Harley-Davidson Motor Co™
Milwaukee Film celebrates the Harley-Davidson 115th Anniversary through film
MILWAUKEE – Thursday, August 9, 2018 – Milwaukee Film celebrates the Harley-Davidson 115th Anniversary through the Milwaukee Motorcycle Film Festival, featuring four specially selected films that highlight motorcycle culture's rich history. The mini film festival is programmed as a spotlight event in collaboration with Harley-Davidson Motor Co™ and will take place at the Oriental Theatre over Labor Day weekend.
The lineup includes Marlon Brando's classic The Wild One, a rare technicolor 35mm print presentation of cult classic Psychomania, and MFF2013 alum 12 O'Clock Boys. In addition, a special screening of the documentary Sugar and Spade will include a Q&A with the filmmaker and special guests plus live accompaniment by guitarist Rocco DeLuca.
For more information, or to purchase tickets, visit orientaltheatremke.com.
FILMS
12 O'Clock Boys
(USA | 2014 | DCP | Director: Lotfy Nathan)
Screening date & time: 8/31 @ 7PM
MFF2013 alum! An engrossing look at the allure and danger of the 12 O'Clock Boys, an urban dirt-bike gang in inner-city Baltimore named for the gravity-defying wheelies they pop. We follow 12-year-old Pug, whose only aspiration is to join them; he sees the gang's members as male role models while describing their exploits in boastful, poetic terms. Capturing thrilling footage of this subculture in action as bikers weave through poverty-stricken neighborhoods and run afoul of police, 12 O'Clock Boys creates a comprehensive vision of the ways in which street gangs can foster a sense of community and belonging that social safety nets haven't for Baltimore's youth.
Psychomania
(UK | 1973 | 35mm | Director: Don Sharp)
Screening date & time: 8/31 @ 9:40PM
35mm! Meet the Living Dead: a co-ed biker gang terrorizing a small English village by chasing cars of the road, buzzing pedestrians, and sporting atrocious haircuts. When their long-haired leader discovers the secret of eternal life, he willingly commits suicide in belief that he'll come back from dead. Through spectacularly schlocky effects and ghoulish ambient score, Psychomania is a 70's cult classic that brings together the best of zombie horror and biker classics!
The Wild One
(USA | 1953 | DCP | Director: Laslo Benedek)
Screening date & time: 09/01 @ 3PM
The original outlaw biker film and an absolute classic of youth in rebellion, the singular Marlon Brando stars as iconic motorcycle gang leader Johnny in this 1953 masterpiece that helped define the biker-film genre. Capturing the culture clash and paranoia of the 1950's on film, The Wild One sees a seemingly idyllic town driven to the edge of insanity when a wayward gang of outlaws decides to set up shop. Things go from bad to worse as rival gangs move in and the local Sheriff's (Robert Keith) daughter (Mary Murphy) catches the bikers' attention, landing in the middle of a fight between order and chaos.
Sugar and Spade
(USA | 2017 | DCP | Director: Mark MacInnis)
Screening date & time: 9/01 @ 5:30PM
Guests in attendance! Live accompaniment! A special one-night-only presentation featuring a live musical accompaniment by Rocco Deluca and the filmmaker in attendance!
"Spade" George and Austin "Brown Sugar" are two life-long friends, brought together in the late '60s by their mutual love for powerful custom built motorcycles. From Brooklyn to San Francisco, they've been front and center in the fast paced biker world of guns, girls, gas, and the occasional run in with the law. Even though they found themselves living on opposite coasts, their deep bond has been constant. These early iconoclasts have given their lives to the unique American chopper culture, with the phenomenal pictures and sensational stories to prove it. Each exemplifies in his own way what's best about these exotic machine builders and their way of life. Being among the first African-American chopper riders in NYC, and inspiring the next generation is only part of the story. Now, they'll finally be reunited after 30 years in the city where it all began.
About Milwaukee Film
Milwaukee Film is a nonprofit arts organization dedicated to entertaining, educating, and engaging our community through cinematic experiences, with a vision to make Milwaukee a center for film culture. The organization is one of the largest of its kind in the country, with over 4,000 members and 84,000 festival attendees. Milwaukee Film recently launched the Milwaukee Filmmaker Alliance, an industry pillar with over 350 members dedicated to stimulating and growing the filmmaking economy in southeastern Wisconsin. In addition, Milwaukee Film operates the majestic Oriental Theatre, a historic three screen cinema committed to high-quality and accessible film and education programming. The 10th Annual Milwaukee Film Festival will take place from October 18 – November 1, 2018. For more information, or to become a member, visit us online at mkefilm.org.
Facebook: OrientalTheatreMKE | Twitter: @TheOrientalMKE | Instagram: @OrientalTheatreMKE
About the Milwaukee Film Board of Directors
Milwaukee Film's independent board is made up of the following members: Chris Abele (Past Board Chair); John P. Bania; Donna Baumgartner; Elizabeth Brenner; Karen Ellenbecker; Alexander P. Fraser; Cecelia Gore; Bill Haberman (Past Board Chair); Susan Haise; Katie Heil; Patti Keating Kahn (Board Chair Elect); Tracey L. Klein (Immediate Past Board Chair); Michael G. Klein; Michael J. Koss Jr.; Mary Ann LaBahn; Alexander Lasry; Steve Laughlin (Past Board Chair); Emilia Layden; Michael R. Lovell; Marianne Lubar; Mark Mone; Kenneth W. Muth; Barry Poltermann; Bob Pothier; John Ridley; Joseph A. Rock; Ramona Rogers-Windsor; Lacey Sadoff; Dave Stamm; Julia Taylor; John Utz; Emeritus members: Tom Barrett; Jacqueline Strayer

Mentioned in This Press Release
People
:
Alexander P. Fraser
,
Barry Poltermann
,
Bill Haberman
,
Bob Pothier
,
Cecelia Gore
,
Chris Abele
,
Dave Stamm
,
Donna Baumgartner
,
Elizabeth Brenner
,
Emilia Layden
,
Jacqueline Strayer
,
John P. Bania
,
John Ridley
,
John Utz
,
Joseph A. Rock
,
Julia Taylor
,
Karen Ellenbecker
,
Katie Heil
,
Kenneth W. Muth
,
Lacey Sadoff
,
Marianne Lubar
,
Mark Mone
,
Mary Ann LaBahn
,
Michael G. Klein
,
Michael J. Koss Jr.
,
Patti Keating Kahn
,
Ramona Rogers-Windsor
,
Steve Laughlin
,
Susan Haise
,
Tom Barrett
,
Tracey L. Klein
Recent Press Releases by Milwaukee Film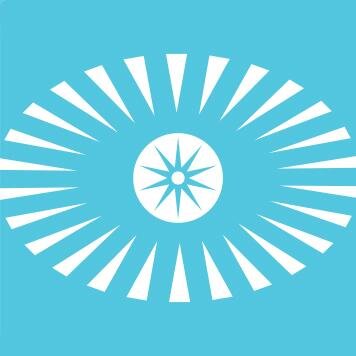 Jan 12th, 2021 by Milwaukee Film
All virtual films and events opening for Milwaukee Film during February will focus on Black voices and experiences for its Black History Month programming, presented by Molson Coors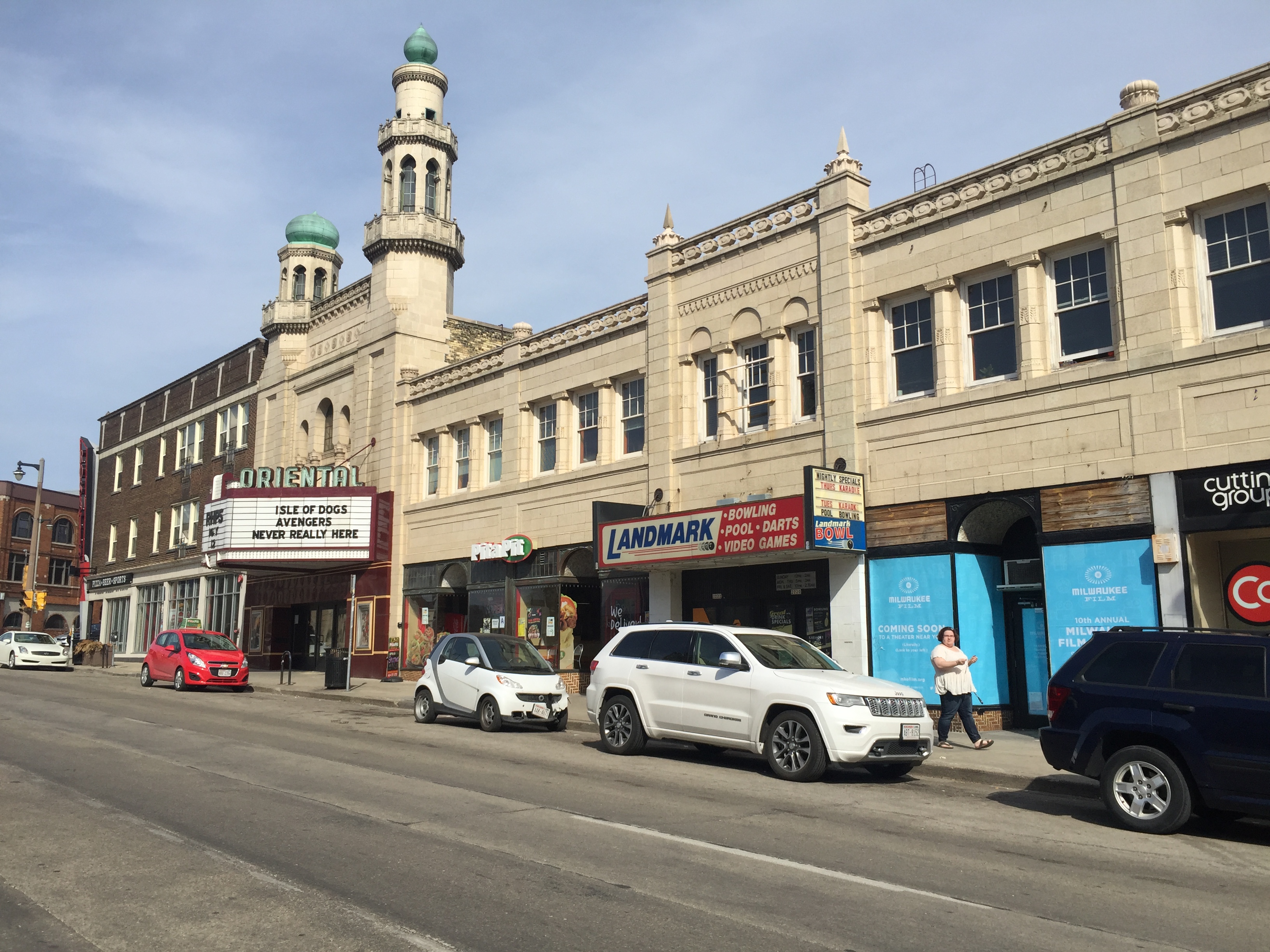 Aug 4th, 2020 by Milwaukee Film
Annual granting program supports Milwaukee filmmakers by providing funds and resources to projects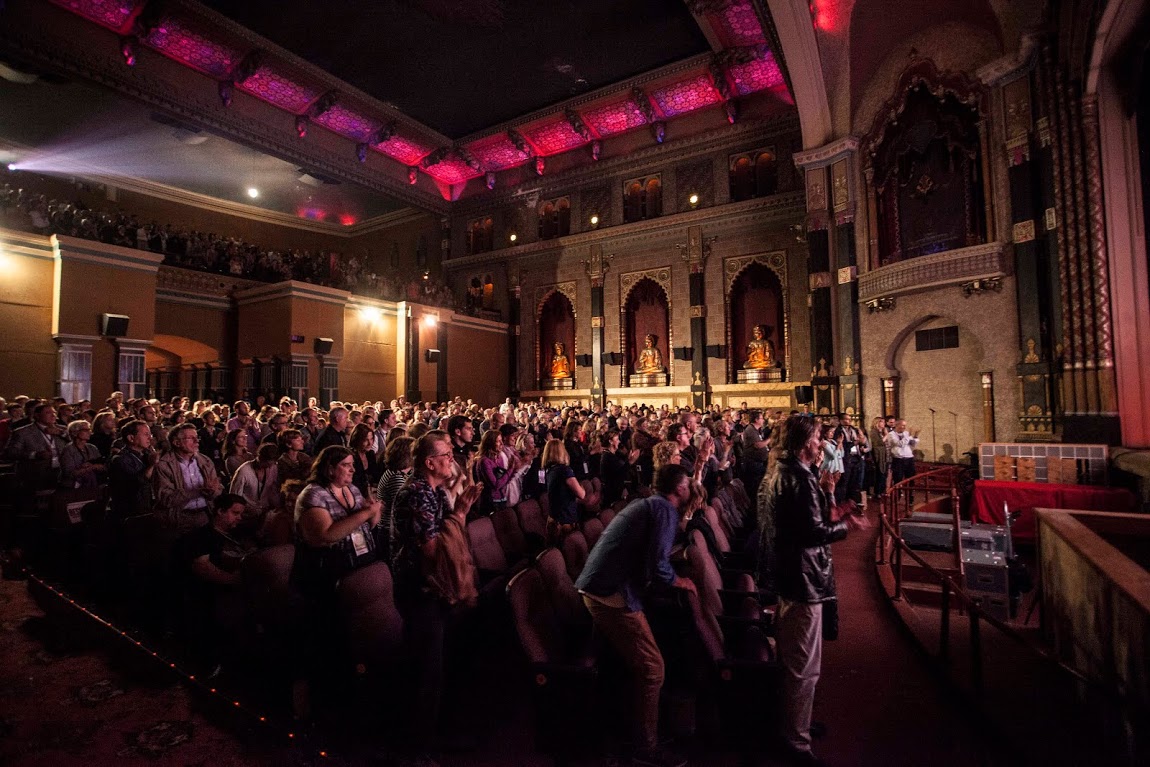 Nov 5th, 2019 by Milwaukee Film
Audience award winners include documentaries on Toni Morrison, Molly Ivins