Press Release
Milwaukee Fire Department, La Salsa De Los Muertos and Musician Kevin Fayte added to Rockabilly Chili Fundraiser's Line-up
The WMSE Rockabilly Chili Fundraiser takes place Sunday, March 6, from 11 a.m. to 4 p.m. at the MSOE Kern Center, 1245 N. Broadway.
Like peanut butter and jelly or Butch and The Sundance Kid, WMSE's Rockabilly Chili Fundraiser would not be complete without the Milwaukee Fire Department. Rockabilly Chili is one of Milwaukee's biggest and most popular chili competitions, featuring more than 50 area restaurants, cafés and caterers. Not only do you get to vote on which is the best, you also get to decide which fire house makes the best chili as Milwaukee fire fighters go head to head with their blazing chili! Once again they will have the boot out to raise money for their Warm Up Winter campaign, which provides new winter coats to more than 16,000 Milwaukee Public School students.
If that wasn't exciting enough, the station will offer its WMSE Hot Sauce made by Man's Best Friend.  The hot sauce this year features a whole lot of spice and tequila-infused cherries.  Instantly it was dubbed "La Salsa De Los Muertos" or Salsa of The Dead. No WMSE event would be complete without live music. The Midwestern Rockabilly king, Kevin Fayte, will be there to entertain what will surely be one of the event's biggest crowds ever.
The WMSE Rockabilly Chili Fundraiser takes place Sunday, March 6, from 11 a.m. to 4 p.m. at the MSOE Kern Center, 1245 N. Broadway. Attendees do the voting at the event and awards are given in five different categories: best meat, best vegetarian, most unique chili, best heat, and best vendor display/presentation. Rockabilly Chili's presenting sponsor Milwaukee Brewing Co. will serve their craft brews to complement the variety of chili being offered.
Advance tickets are $12 each and include four chili samples. Additional chili sampling tickets can be purchased at the event for $1 each. Attendees who bring two or more non-perishable food items for the Hunger Task Force, will receive two additional sampling tickets. Find more information at wmse.org.
The Rockabilly Chili fundraiser could not happen without the support of OnMilwaukee.com and von Briesen and Roper, s.c.
For sponsor and vendor information please contact: Underwriting Director Ryan Aschebrook at 414-277-45154
Mentioned in This Press Release
Recent Press Releases by WMSE 91.7FM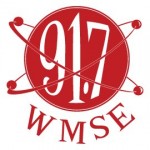 Oct 1st, 2019 by WMSE 91.7FM
This tradition has been enjoyed by millions nationwide since 1971 with the MSO's radio series – the country's longest-running national classical radio series.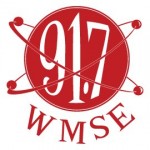 Sep 9th, 2019 by WMSE 91.7FM
In addition to an incredible night of entertainment and light fare from Braise, there will be a silent auction.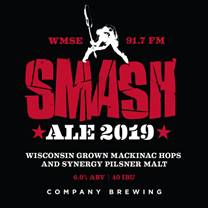 May 24th, 2019 by WMSE 91.7FM
Look for this tasty treat at local cafes, bars and restaurants.