Press Release
Milwaukee Film Festival to sponsor WMSE Backyard BBQ
Film Festival program guide to launch at event
WMSE 91.7FM is proud to announce the Milwaukee Film Festival as one of the lead sponsors for this year's Backyard BBQ, and the program guide to this year's MFF will be released at the event.
Film fans are encouraged to attend the free WMSE Backyard BBQ on Sept. 6 from 4 to 8 p.m. to pick up this year's MFF guide and enjoy an incredible lineup of music that includes: Los Straitjackets, Indigenous, Split Lip Rayfield and The Mike Benign Compulsion. The Backyard BBQ takes place in Cathedral Square at the corner of Jefferson and Wells.
WMSE and the MFF have partnered for years. WMSE sponsors the MFF Sound and Vision program, which brings the best in music-based documentaries to Milwaukee. This year's MFF runs from Sept. 25 to Oct. 9 at locations throughout Milwaukee.
"It's truly an honor to partner with an event that has become a spotlight in the city of Milwaukee. Movies from all over the world are showcased and it's inspiring to see how the event has grown. We look forward to doing our part in helping to promote such an exciting event," stated WMSE General Manager Tom Crawford.
"Our partnership with WMSE and their amazing staff goes beyond just that—we've formed a strong friendship over the years. We can't imagine this city without their presence, and we're so excited to continue working them at both this year's Milwaukee Film Festival and WMSE's Backyard BBQ," said Milwaukee Film Marketing Director Blyth Meier.
So come on down to Cathedral Square on Sept. 6 at 4 p.m. to not only have a great time but to also pick up your guide to the Milwaukee Film Festival.
Mentioned in This Press Release
Recent Press Releases by WMSE 91.7FM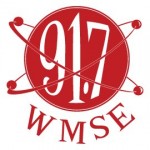 Nov 27th, 2017 by WMSE 91.7FM
This gala and silent auction event is a fundraiser for Milwaukee's favorite community-powered radio station, WMSE.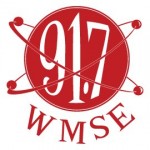 Nov 14th, 2017 by WMSE 91.7FM
Tune in next Saturday at Midnight for the first of many episodes of "Mind Webs."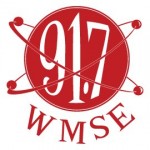 Sep 15th, 2017 by WMSE 91.7FM
Broadcast of MSO 2017 Season begins Sept. 24