Press Release
Milwaukee County Executive Chris Abele Honors World Health Day
WHO is issuing a call for action on diabetes, highlighting the need to step up prevention and treatment of the disease that affects 422 million adults globally.
MILWAUKEE – In honor of the World Health Organization (WHO)'s World Heath Day 2016, Milwaukee County Executive Chris Abele is today highlighting Milwaukee County's efforts towards building a healthier community.
This year, WHO is issuing a call for action on diabetes, highlighting the need to step up prevention and treatment of the disease that affects 422 million adults globally.
"Wellness efforts like a healthy diet and exercise, along with annual doctor visits, are instrumental in preventing diseases like diabetes or at least detecting them early enough to begin managing conditions immediately," County Executive Chris Abele said. "That's why I'm proud to have expanded the County's wellness program for our employees and have worked diligently with a broad coalition of healthcare partners to help people in our community get the healthcare coverage they need to live stronger, fuller, healthier lives."
For employees, Milwaukee County offers many wellness programs or activities throughout the year, including nutrition challenges, recipe of the week, health coaching, and weekly yoga classes. The wellness program also hosts seasonal events such as bike to work day, Winterfest, and a number of annual 5k runs and walks.
County Executive Abele has also put a significant amount of staff, funding, and resources into helping thousands of individuals get access to affordable healthcare under the Affordable Care Act, for which the County has been recognized with two awards. In March, the Milwaukee metro area celebrated winning President Barack Obama's White House Healthy Communities Challenge by having the largest percentage increase in healthcare enrollment in the country. And yesterday, County Executive Abele was honored with HealthWatch Wisconsin's Outreach Effort/Elected Official of the Year award for his efforts in expanding healthcare access in our community.
Background:
Under Abele's leadership, Hector Colon, director of Milwaukee County's Department of Health & Human Services (DHHS), led the charge for the County in ensuring that more people have coverage. The County funds Impact 2-1-1, a social service community hotline, to provide accurate information about healthcare benefit options to individuals looking for help. IMPACT 2-1-1 also provides over-the-phone screening to help make appropriate referrals to enrollment assistance. The County also ran signage advertising this information every day during the open enrollment period on all 400 County-owned and managed buses.
In addition, the County has trained nearly 70 staff members to help clients understand where to go and how to get services through ACA exchanges, including four Certified Application Counselors (CACs), an intake service manager, and two administration coordinators. This staff directly enrolled more than 1800 individuals through programs at the County. Winged Victory, a program funded by the county executive, was also developed to assist individuals with disabilities in applying for benefits and other assistance for which they are available.
Recognizing that racial and ethnic minorities are statistically less likely to have access to affordable, comprehensive healthcare, the County has taken several steps to help ensure full minority inclusion, such as collaboration with, and funding for, community groups like the Black Health Coalition. The Black Health Coalition has done education and outreach at churches, schools, and at-risk facilities around the County, with an added focus on the City's north side. In addition, the County has partnered with Latino community organizations like Centro Hispano that enhanced outreach and took the lead on the production and dissemination of bilingual literature and educational information.
The Disability Services Division at DHHS funded the Restorative Justice Collective for ACA outreach efforts, including canvasses to thousands of households to inform them about health insurance coverage and phone calls and mailings to County households most likely to be eligible for coverage under the Affordable Care Act.
And at the Milwaukee County House of Correction, more than 1100 inmates so far have been enrolled in insurance through the Affordable Care Act, just since February of 2015. We believe the House is the first, if not only, correctional institution to take this proactive step to helping individuals enroll in healthcare. For many of these individuals it's the first time they've had health insurance. Affordable, comprehensive healthcare is a critical component in these individuals' participation in other supportive programming offered through the House of Correction, such as AODA treatment, mental health counseling, and peer counseling, that empowers them to live a better life and makes them less likely to reoffend in the future.
Mentioned in This Press Release
Recent Press Releases by County Executive Chris Abele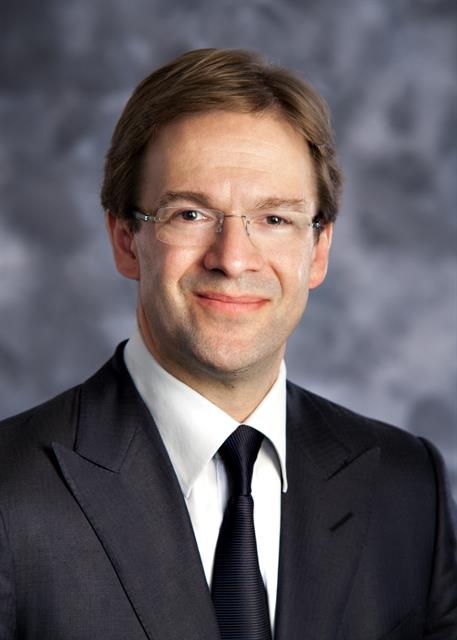 Apr 29th, 2020 by County Executive Chris Abele
Milwaukee County leaders commit to eliminating institutional racism by addressing County polices, practices and power structures through a racial equity lens