Press Release
Milwaukee Art Museum Highlights Technique and Innovation Across Three Exhibitions
The multimedia work of William Kentridge, the etchings of Goya and early images of nature by Carleton E. Watkins, Eadweard Muybridge and H. H. Bennett reveal the innovation of artists
Milwaukee, Wis. – April 19, 2018 – The Milwaukee Art Museum is showcasing three exhibitions this summer highlighting artistic technique and innovation. The exhibitions and accompanying programs center on how artists have pushed boundaries with subject, style, technique and material throughout history.
"Great art changes the way we see the world and sets an ever-higher bar for visual and conceptual accomplishments," commented Marcelle Polednik, PhD, Donna and Donald Baumgartner Director, Milwaukee Art Museum. "While these exhibitions span eras and a wide gamut of subject matter and techniques, they all showcase the vital role of invention and curiosity in the artistic practice and in shaping culture over time."
The season begins with the exhibition Daring Technique: Goya and the Art of Etching on April 20. Focusing on Francisco de Goya's creative use of the etching process, Daring Technique features a rare and complete first-edition set of his thirty-three print series La Tauromaquia. Etching provided 18th- and 19th-century European artists with the flexibility to explore new approaches quickly relative to engraving. Goya's use of etching inspired many artists to look at the possibilities of printmaking in a new way. Additional material explains how prints are made and highlights the differences in a variety of artists' printmaking explorations.
Visitors will experience early nature photography that shaped America's love of nature in Photographing Nature's Cathedrals: Carleton E. Watkins, Eadweard Muybridge and H. H. Bennett beginning May 18. The exhibition displays rarely seen works by three nineteenth-century photographers, including mammoth-plate prints, panoramas and stereographs—the cutting-edge photographic technology of their time. These groundbreaking photographs helped bring the natural wonders of America to the attention of the country and the world.
On June 22, the work of internationally renowned artist
William Kentridge
will be on view with an immersive multimedia experience that showcases the diverse skills of this contemporary South African artist.
William Kentridge: More Sweetly Play the Dance
is a monumental eight-channel projection that fills every room of the Museum's Baker/Rowland Galleries, surrounding visitors in an expansive, multisensory experience. The projection combines drawing, stop-motion animation, video and music.
"William Kentridge is among the most important living artists working today, and we are proud to be able to share his work with Milwaukee," said Margaret Andera, Curator of Contemporary Art, Milwaukee Art Museum. "Whether visitors are drawn to the captivating figures in silhouette, the skill with which Kentridge combines various media into one monumentally singular work or the audacious scope and scale of the installation, I believe they are going to be mesmerized by this work."
Educational programs, including activities in the Kohl's Art Generation Studio and young adult summer camps, will focus on the variety of techniques on display throughout the summer, helping connect the exhibitions to practical, hands-on art making for all ages.
Daring Technique: Goya and the Art of Etching
April 20–September 9, 2018
Bradley Family Gallery, Milwaukee Art Museum
Curated by Britany Salsbury, currently Associate Curator Prints and Drawings, Cleveland Museum of Art
Presented in memory of Jean Friedlander by the Friedlander Family
Supporting Sponsor: Milwaukee Art Museum's Print Forum
Photographing Nature's Cathedrals: Carleton E. Watkins, Eadweard Muybridge and H. H. Bennett
May 18–August 26, 2018
Herzfeld Center for Photography and Media Arts, Milwaukee Art Museum
Curated by Ariel Pate, Assistant Curator of Photography, Milwaukee Art Museum
Presenting Sponsor: In Memory of Joan W. Nason
Supporting Sponsor: James A. Schleif and William H. Morley
William Kentridge: More Sweetly Play the Dance
June 22–August 19, 2018
Baker/Rowland Galleries, Milwaukee Art Museum
Coordinating Curator: Margaret Andera, Curator of Contemporary Art
Organized by the LUMA Foundation
Presenting Sponsor: Milwaukee Art Museum's Contemporary Art Society
Supporting Sponsor: Milwaukee Art Museum's Friends of Art
About the Milwaukee Art Museum
Home to a rich collection of more than 30,000 works of art, the Milwaukee Art Museum is located on the shores of Lake Michigan. Its campus includes the Santiago Calatrava–designed Quadracci Pavilion, annually showcasing three feature exhibitions, and the Eero Saarinen–designed Milwaukee County War Memorial Center and David Kahler‒designed addition.In 2016, after a yearlong renovation, the Museum reopened its Collection Galleries, debuting nearly 2,500 world-class works of art within dramatically transformed galleries and a new lakefront addition. This reimagined space also allows for the presentation of additional changing exhibitions. For more information, please visit: mam.org.
Mentioned in This Press Release
Recent Press Releases by Milwaukee Art Museum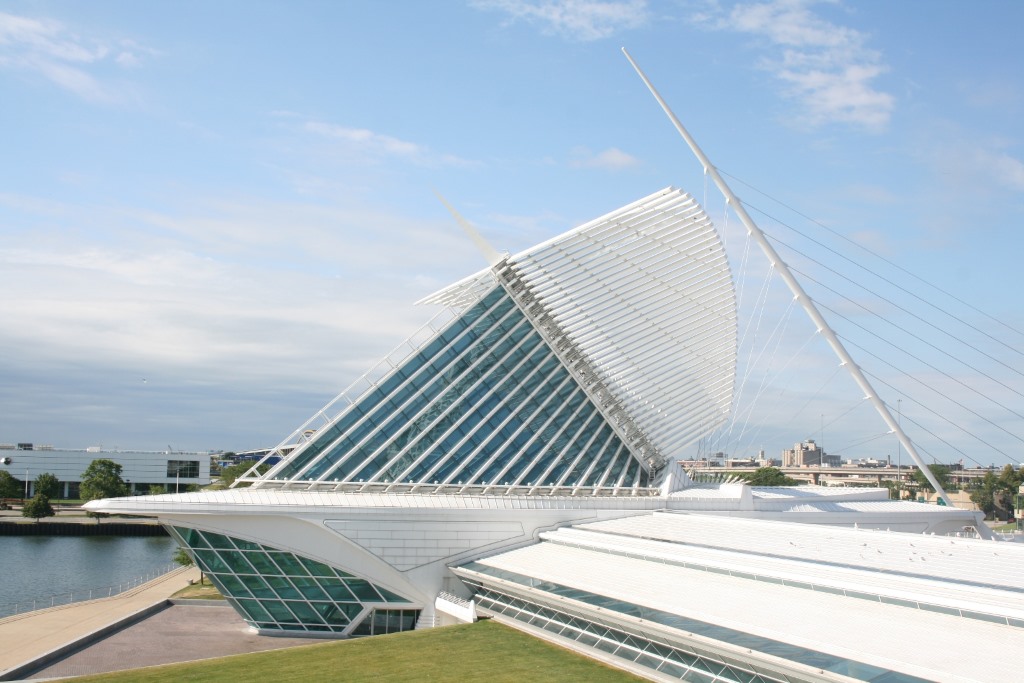 Oct 30th, 2019 by Milwaukee Art Museum
Visitors can enjoy special holiday happenings at the Museum including Artful Holiday, Museum Store Sunday and shopping events, live music and snowflake decorations.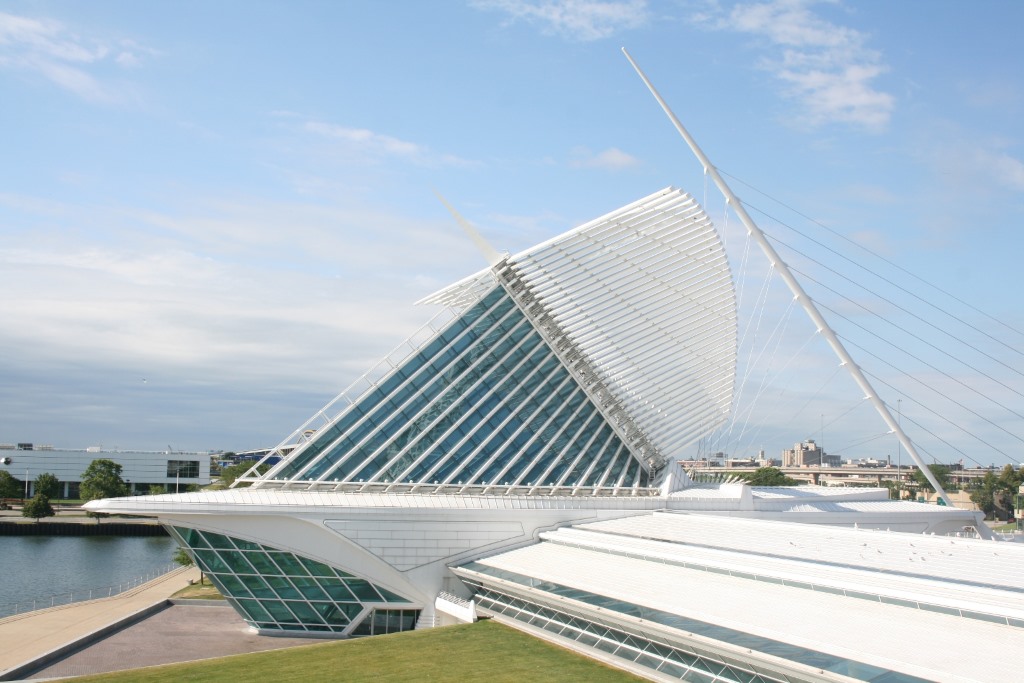 Oct 8th, 2019 by Milwaukee Art Museum
The exhibition showcases 50 iconic paintings from The Phillips Collection, America's first museum of modern art.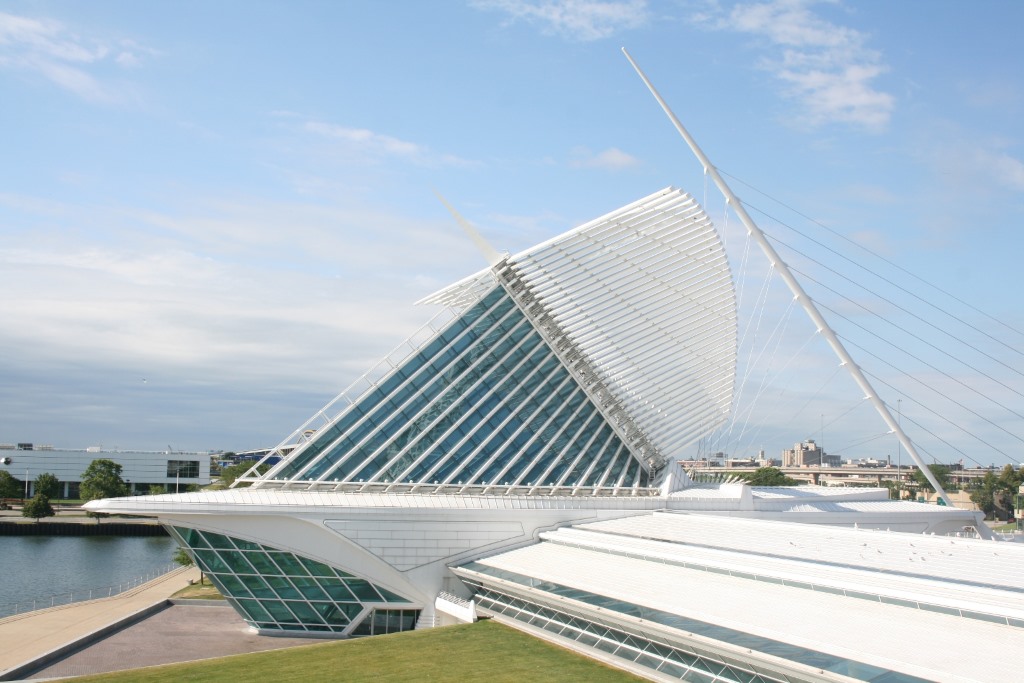 Sep 24th, 2019 by Milwaukee Art Museum
Families can learn about the Day of the Dead through hands-on art activities and performances at Kohl's Art Generation Family Sundays: Día de los Muertos.