Press Release
Message Incoming. . . . . Operation: Bond Brunch in Effect
SafeHouse Milwaukee Announces Sunday Brunch Starting November 5; Brunch Features Bottomless Mimosas
MILWAUKEE – November 3, 2017 – Following its 51st anniversary on November 1, SafeHouse Milwaukee has leaked intel about its newly launched "Bond Brunch." The new brunch operation, which starts this Sunday, November 5, is available 11:00 a.m. to 4:00 p.m. and features $15 bottomless mimosas as well as dangerously delicious dishes.
While agents can't have 'breakfast for one at nine, please,' agents looking for morning sustenance following late night missions or energy for Sunday FunDay missions can indulge in:
The SafeHouse Skillet – Made with fried eggs, pepper smoked bacon, honey baked ham, and Cheddar Jack cheese, served over top-secret breakfast potatoes;
The B1 Bomber – The spy twist on chicken and waffles, the B1 Bomber features homemade funnel cake, beer-battered chicken tenders and breakfast potatoes;
Operation Hangover Recovery – A scratch made beef burger topped with honey baked ham, bacon, a fried egg, American cheese and maple syrup, all on a brioche bun; and,
Las Espías Chilaquiles – The SafeHouse twist on traditional chilaquiles.
During Operation: Bond Brunch, agents who wish to celebrate a successful mission can also try bottomless mimosas for only $15, as well as a number of other top-secret libations. Options include the SafeHouse Bloody Mary ($15); a clandestine spiked coffee drink, the Spy Jolt ($10) and a cocktail made for a Bond girl, the Bonita ($9).
Intel has it that agents need refreshments. Here's the full Bond Brunch drink menu:
Spy Jolt ($10) – A cloak and dagger cup of Joe featuring iced coffee spiked with Jameson and Baileys and all hidden beneath a waffle. Expect the unexpected…
Bonita ($9) – A drink made for a Bond girl, the Bonita is made with Stoli Vanilla Vodka, Prosecco and fresh ginger and topped with a lemon slice.
Aston Martin ($7) – Speed is the name of the game with this drink including Skyy Cranberry, pomegranate and champagne.
SafeHouse Bloody Mary ($15) – While it doesn't require agents 'taking a bloody shot,' the SafeHouse Bloody Mary is brunch's partner in crime. Vodka and Jameson conspire with the SafeHouse top secret Bloody Mary mix for a dangerous concoction. The drink is topped with fried cheese curds, celery, bacon and served with a full beer. Agents can keep the Code Beer mug, too.
Stiletto ($7) – Preferred like a dagger: tall and sharp. The Stiletto features Skyy Raspberry Vodka, champagne, Sierra Mist and raspberries.
The Man with the Golden Martini ($9) – When you only need one bullet, you're the world's most dangerous assassin. Drink like one with this cocktail made with Skyy Cranberry, peach schnapps, orange juice, pomegranate and champagne.
Agents seeking cover at the SafeHouse Milwaukee can also enjoy the haven's full lunch menu during Bond Brunch. Read the full report (a.k.a. menu) at http://www.safe-house.com/milwaukee-restaurant-menu.
For more information on the latest news and updates from the SafeHouse Restaurant and Bar, please visit http://www.safe-house.com/.
About the SafeHouse Restaurants
Recently voted as serving the #1 burger by Chicago Magazine, The SafeHouse, which is owned and managed by Marcus Restaurant Group, is a local landmark and cultural icon, attracting hungry spies from around the world. Having two covert locations in Chicago and Milwaukee, SafeHouse challenges spies with an all-encompassing experience and a one-of-a-kind mission during their visit. From the moment they locate the top-secret entrance and pass the agent authorization process, to the sleek Interpol Bar and Interrogation Room, every aspect of the SafeHouse contains interactive elements, spy technology, and puzzles to seamlessly fuse an action-packed atmosphere with delicious food and signature cocktails. The Chicago location features a 21st century design led by award-winning firms, The Gettys Group and Epstein Global, while the Milwaukee location boasts 50 years of spy history, gadgetry and the world's largest puzzle wall. Both feature an unparalleled menu with spy food to satisfy the needs of every secret agent, served in an authentic espionage experience. For more on SafeHouse, visit www.safe-house.com.
Mentioned in This Press Release
Recent Press Releases by Marcus Restaurant Group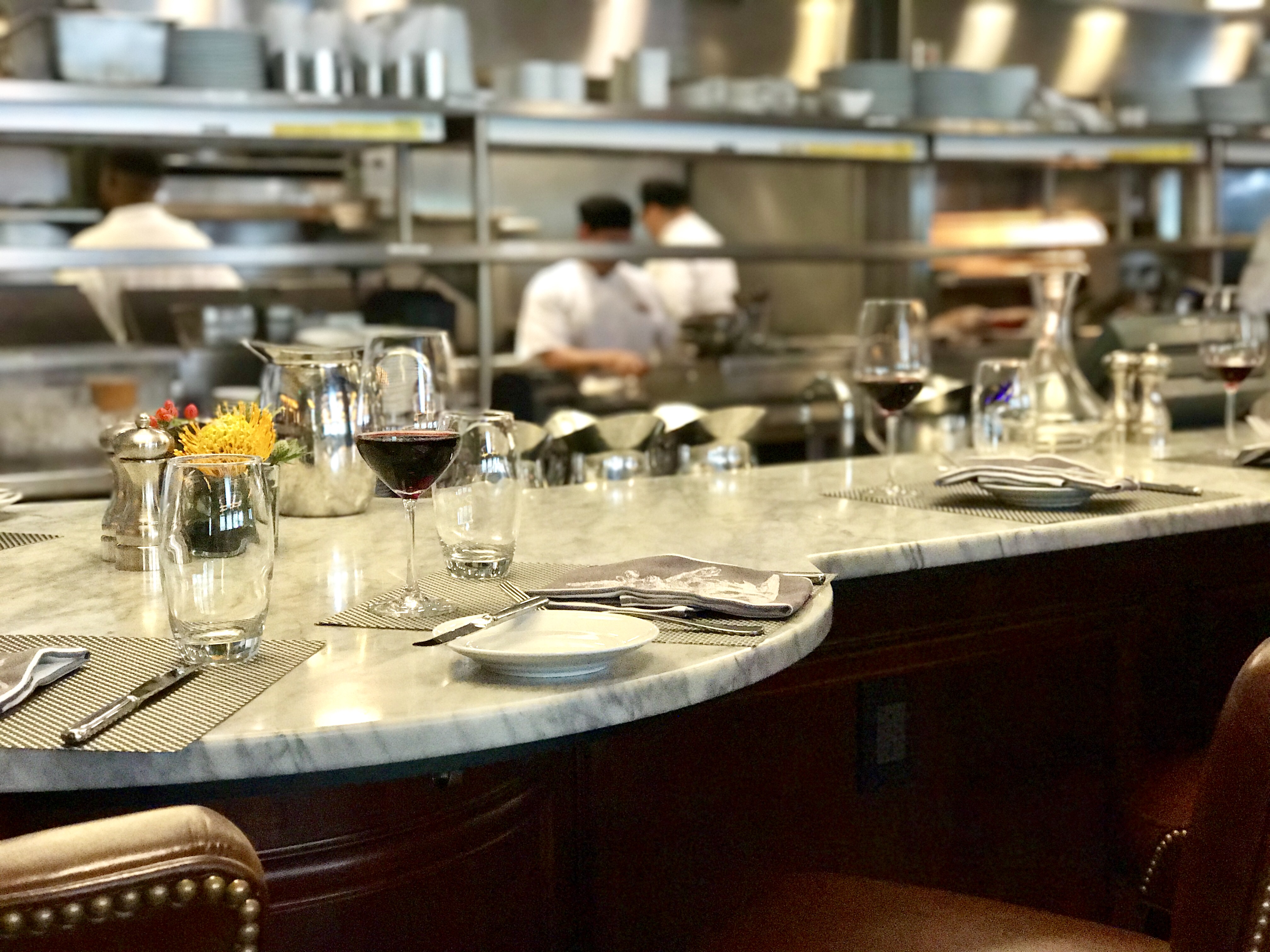 May 22nd, 2018 by Marcus Restaurant Group
Mason Street Grill's new Chef's Counter to Celebrate the Diverse Culinary Traditions of Restaurant's Staff Members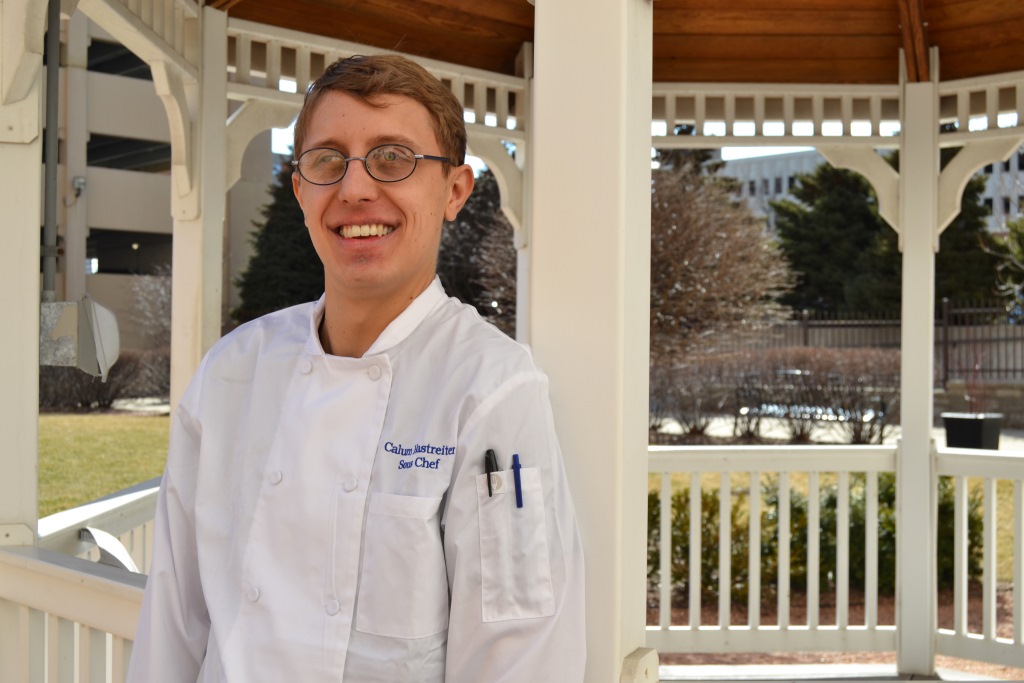 Mar 23rd, 2018 by Marcus Restaurant Group
Calum Hastreiter takes on his new position as chef de cuisine following six years working in various roles at the Milwaukee ChopHouse and Miller Time Pub & Grill.