Press Release
Megan McGee Named First Executive Director of Ex Fabula
Milwaukee community storytelling nonprofit expands to hire first executive director
Milwaukee, Wis. – Ex Fabula announced the appointment of Megan McGee as its first executive director. McGee, a founding member of the local nonprofit, has been instrumental in building Ex Fabula into a Milwaukee community staple for the last five years. As executive director, McGee will oversee all aspects of the volunteer run organization.
"I am honored to be appointed as Ex Fabula's first executive director. The organization has grown so much over the last five years and being able to focus on growing our involvement with the Milwaukee community will help us reach more people," said McGee. "As executive director, I will oversee operations, coordinate community partnerships that bring our workshops and events to every corner of the city, and work closely with the board, committees, and volunteers to build our organizational capacity.
The nonprofit she will head, Ex Fabula, was created by a collaboration of local theater and storytelling enthusiasts in 2009. Focusing on building the community bonds in Milwaukee through the art of storytelling, Ex Fabula has grown to touch hundreds of Milwaukeeans every month. This is done through the nonprofit's monthly storytelling events throughout the city, podcast found on iTunes, community radio show on WMSE, and storytelling workshops.
"We couldn't have found a better first executive director for Ex Fabula than Megan McGee," said Bob Pothier, President of the Ex Fabula Board of Directors . "Megan has been the engine that has driven Ex Fabula to become the force it is in Milwaukee. Her leadership and drive will help the organization to provide more Milwaukeeans the opportunity to connect with others through the sharing of personal stories."
McGee takes the role of executive director having demonstrated extensive experience with leadership and community building through her work with theater, teaching, sketch comedy, and community involvement.
Her vast teaching experience working with everyone from preschoolers to seniors includes several years teaching high-school Spanish at University School of Milwaukee and lecturing at UWM in the Department of Spanish and Portuguese. Her work in the private sector includes 2 years as a Quality Manager at Iverson Language Associates, a translation company, and 3 years at Direct Supply, where she facilitated Lean Process Improvement Events as a Process Consultant. She got her first taste of the nonprofit world as a Public Ally back in 2001 and is glad to be back in the world of Asset Based Community Development.
McGee holds a Bachelor of Arts in Spanish and Theater from the University of Wisconsin- Eau Claire, and a Master of Arts in Spanish Literature from the University of Wisconsin- Milwaukee.
Ex Fabula
Ex Fabula is committed to strengthening community bonds through the art of storytelling. We celebrate the power of true and personal stories to connect individuals through universal experiences. Stories build a neighborhood, stable neighborhoods connect communities, diverse communities strengthen a city. Our goal is to consistently connect storytellers and live audiences throughout the Milwaukee area.
Mentioned in This Press Release
Recent Press Releases by Ex Fabula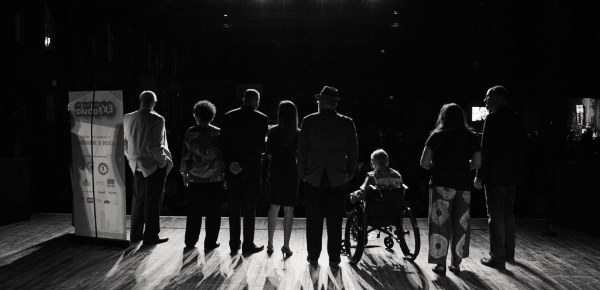 Jan 9th, 2018 by Ex Fabula
Community members from various Ex Fabula collaborations will be featured as storytellers.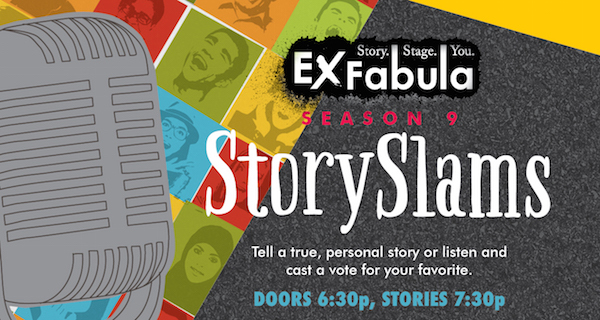 Oct 6th, 2017 by Ex Fabula
Even as they kick off their 9th season, there are still surprises.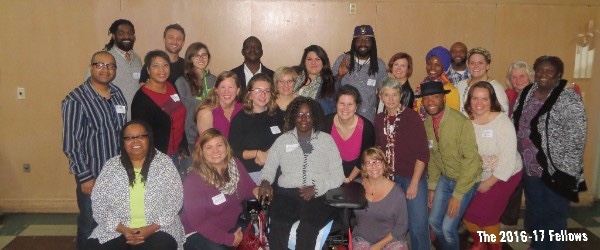 Aug 2nd, 2017 by Ex Fabula
Ex Fabula announces 3rd year of storytelling Fellowship