Press Release
Mary Jo Meyers Receives Unanimous Approval from County Board to Head Department of Health and Human Services
County Executive Chris Abele thanks the board for its support and thanks Meyers for her continued service and leadership
MILWAUKEE, Thursday, May 24, 2018 – The Milwaukee County Board of Supervisors voted unanimously to confirm Mary Jo Meyers as head of the Department of Health and Human Services (DHHS) on Thursday. Milwaukee County Executive Chris Abele thanked the Board for giving its full support to Meyers, her experience and her leadership.
"In her 34 years of service at DHHS, Mary Jo has shown a tireless commitment to advocating for the underserved, building strong partnerships toward our community's goals and empowering safe and healthy lives in Milwaukee County," said Abele. "I've been nothing but impressed with the integrity and leadership she's brought to DHHS since January, and I'm excited to see this department continue to move forward in providing innovative services.
"I deeply appreciate the Board of Supervisors for their strong recognition of her qualifications and leadership," he added.
Prior to being named as acting director of DHHS in January, Meyers served as director of Children's Mental Health Services in the Behavioral Health Division, where she helped to oversee the launch and implementation of programs such as the nationally recognized Wraparound Milwaukee Program, which includes the County's Children's Mobile Crisis Team (formerly MUTT) and Trauma Response Team. Among other accolades, she was recognized by the American Public Human Services Association for Outstanding Training Education and Leadership in 2016.
"I am incredibly grateful to County Executive Chris Abele and to the Board of Supervisors for their confidence in my leadership and in the work of this department," Meyers said. "DHHS is tasked with tackling some very challenging and important initiatives on behalf of children and the families in the years ahead. My aim is to meet those challenges alongside our dedicated staff and with the help of our community partners. In addition, I am committed to increasing the awareness of our community's needs, enhancing inclusion while reducing stigma for those we serve. The Department of Health and Human Services not only aims to serve the people of Milwaukee County, but to empower them in creating healthy and meaningful lives.
"Serving the County has been my life's work, and I'm thrilled to continue to lead this department."
The Milwaukee County DHHS empowers safe, healthy, meaningful lives by ensuring that no one in need goes unserved. The department includes five divisions, addressing behavioral health, youth and family services, disability services, housing and management services. DHHS collaborates within its divisions and with community partners to provide personalized services that are integrated, trauma-informed, evidence-based and drive positive outcomes.
Mentioned in This Press Release
Recent Press Releases by County Executive Chris Abele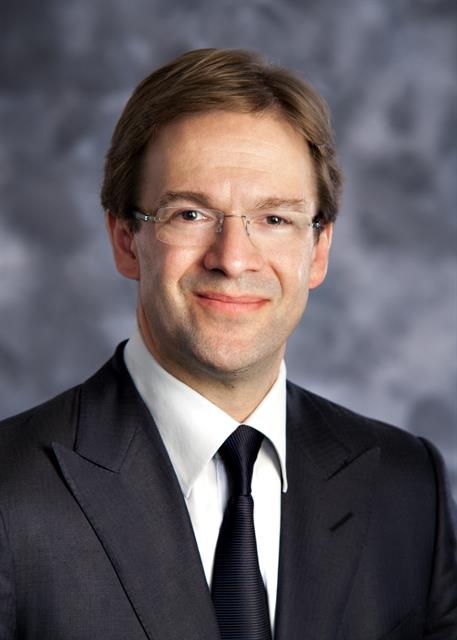 Apr 29th, 2020 by County Executive Chris Abele
Milwaukee County leaders commit to eliminating institutional racism by addressing County polices, practices and power structures through a racial equity lens