Press Release
Marquette University and the Milwaukee Bucks to Launch Marquette and Bucks Fellowship Program
MILWAUKEE (Jan. 27, 2023) – Marquette University and the Milwaukee Bucks have created the Marquette and Bucks Fellowship Program, an internship program to provide students from diverse backgrounds with unique learning experiences and exposure to careers in sports and entertainment with the Bucks during each NBA season.
he Marquette and Bucks Fellowship Program is open to juniors and seniors within Marquette's Urban Scholars Program. Through Urban Scholars, Marquette offers full tuition, four-year scholarships annually to high achieving, scholars from financially disadvantaged backgrounds from high schools in the Milwaukee area. The inaugural Marquette and Bucks Fellow will begin with the Bucks organization this month and the fellowship runs through the end of the NBA season.
"We are grateful to the Bucks for the opportunity to collaborate on a tremendous experiential learning opportunity for members of the Urban Scholars Program," said Paul Jones, Vice President for University Relations at Marquette. "Not only will the Marquette and Bucks Fellows receive unique exposure to the sports industry with a first-class, championship organization, they will also be prepared for their future career with invaluable training, mentorship and experience."
The Marquette and Bucks Fellows will work between 10-20 hours per week. Duties will consist of assigned department projects and tasks within the Bucks' business side, as well as access to career guidance through guest speakers, mock interviews and resume and LinkedIn profile help. The Fellows will also volunteer in the Milwaukee community and join at least one employee resource group. To conclude the fellowship program, the Fellow will make a presentation to the Bucks Executive Leadership team. The Marquette and Bucks Fellows will receive a stipend for their work.
"This partnership with Marquette is an important way to continue to develop and grow Black and Brown talent that will help shape the future of the workforce in Milwaukee," said Jakeim Jackson, Bucks Diversity, Equity and Inclusion Outreach Manager. "Through this fellowship program, we'll be able to provide students with the essential tools, resources and exposure to be successful in their careers."
Rooted in Marquette's tradition of increasing access to higher education, Urban Scholars was founded in 2006 to offer scholarships to graduating seniors with a history of leadership and service. The scholarship program renews the emphasis on being inclusive and modeling a more diverse community. Since its inception, Urban Scholars has a graduation rate of more than 90% with a near-99% retention rate following the first semester.
Urban Scholars was expanded in 2020 to 45 scholarships available through the program annually.
About Marquette University
Marquette University is a Catholic, Jesuit university located near the heart of downtown Milwaukee that offers a comprehensive range of majors in 11 nationally and internationally recognized colleges and schools. Through the formation of hearts and minds, Marquette prepares our 11,100 undergraduate, graduate, doctoral and professional students to lead, excel and serve as agents of positive change. And, we deliver results. Ranked in the top 20% of national universities, Marquette is recognized for its undergraduate teaching, innovation and career preparation as the sixth-best university in the country for job placement. Our focus on student success and immersive, personalized learning experiences encourages students to think critically and engage with the world around them. When students graduate with a Marquette degree, they are truly prepared and called to Be The Difference.
Mentioned in This Press Release
Recent Press Releases by Milwaukee Bucks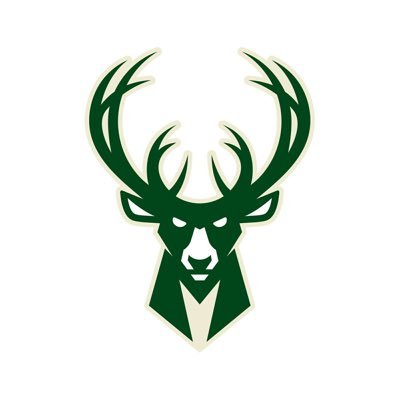 Mar 24th, 2023 by Milwaukee Bucks
Third annual Bucks Foundation Week features opportunities for fans to purchase limited edition retail items and bid on exclusive Bucks experiences