Press Release
Marquette to host symposium on 1990s peace accords in El Salvador and Guatemala
Event focuses on current conditions, focusing on migration, impunity and social justice
MILWAUKEE — A symposium on 1990s peace accords in El Salvador and Guatemala will be held at Marquette University on Oct. 27-28.
Titled, "What Was Achieved? Migration, Impunity, and Social Justice after the Peace Accords in El Salvador and Guatemala," the event is free and open to the public. Registration is required.
There will be a keynote panel on Oct. 27 from 5 p.m. to 7 p.m. in Weasler Auditorium comparing the El Salvador and Guatemala peace accords.
On Oct. 28, there will be symposium roundtables at the Beaumier Suites, Raynor Memorial Libraries from 9 a.m. to 2:45 p.m.
In the 1980s, El Salvador and Guatemala were in civil wars pitting leftist guerrillas against military counterinsurgencies. El Salvador's peace accords in 1992 demilitarized the country and were hailed as a model for what such agreements can achieve.
Many elements of Guatemala's peace accords of 1996 never were implemented and the agreement often is considered a failure. However, unlike El Salvador, Guatemala brought some of those responsible for wartime atrocities to trial in national courts.
The moderator of the Oct. 27 keynote panel is Peter Kranstover, an adjunct instructor of economics at Marquette who is adviser to the Center for Global and Economic Studies. He has lived and worked in Central America since the 1970s, and was Director of Central American and Mexican Affairs for USAID from 2001 to 2004. He currently serves on Wisconsin's Advisory Council to the U.S. Global Leadership Coalition in Washington D.C.
Panelists are Victor Montejo, former legislator and Secretary of Peace in Guatemala and emeritus professor of Native American Studies at the University of California, Davis; Aura Lolita Chávez Ixcaquic, indigenous rights and environmental activist in Guatemala; Marcie Mersky, director of programs at the International Center for Transitional Justice, New York City; Héctor Lindo-Fuentes, professor of history and Latin American Studies at Fordham University; Joaquín Chávez, assistant professor of history at the University of Illinois at Chicago; and Gene Palumbo, a freelance journalist living in El Salvador who teaches for Santa Clara University's Casa de la Solidaridad program in San Salvador.
The roundtables will be moderated on Oct. 28 by Noelle Brigden, assistant professor of political science at Marquette; Margaret Urban Walker, professor and Donald J. Schuenke Chair of philosophy; and Laura Matthew, associate professor of history.
About the symposium
The event is sponsored by the Helen Way Klingler College of Arts and Sciences, the Office of International Education, the Center for Transnational Justice, the Center for Peacemaking, the Center for Global and Economic Studies, the College of Nursing, the Office of Research and Innovation, the Opus College of Engineering, the Department of History, and the Center for Latin American and Caribbean Studies at the University of Wisconsin-Milwaukee through U.S. Department of Education Title VI Grant Funds. For the complete program and recommended registration go https://whatwasachieved.wordpress.com
Mentioned in This Press Release
Recent Press Releases by Marquette University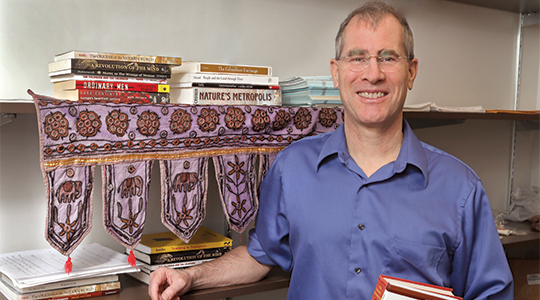 Jul 16th, 2019 by Marquette University
Dr. Peter Staudenmaier has taught 14 different undergraduate and graduate courses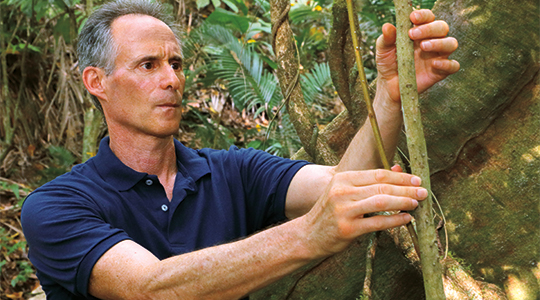 Jul 9th, 2019 by Marquette University
The focus of Dr. Stefan Schnitzer's lab has been understanding the forces that structure plant communities, maintain species diversity, control species distributions and allow species to co-exist.
Jul 8th, 2019 by Marquette University
This year will mark the return of COMPSAC to the United States for the first time since 2016 in Atlanta and just the third time since 2007.