Press Release
Marquette researchers receive $2.8 million grant to study effects of exercise
Study will examine causes of fatigue and reduced muscle mass in older men and women
MILWAUKEE – Dr. Sandra Hunter, professor of exercise sciences in Marquette University's College of Health Sciences, along with Dr. Robert Fitts, professor of biology in Marquette University's Way Klingler College of Arts and Sciences, have been awarded a $2.8 million grant from the National Institutes of Health. The grant will fund research on decreased muscle mass and increased fatigue in aging populations and how a novel exercise program can address these effects.
"A decline in limb muscle mass and capacity for movement combined with increased fatigability collectively result in reduced ability to carry out daily tasks and are significant problems for older adults – especially women," Hunter said.
According to Hunter, the study will use cutting-edge techniques like transcranial magnetic stimulation and magnetic resonance spectroscopy, two non-invasive methods to study areas of the brain and muscle in order to determine neural and muscle causes of age-associated power loss. They will also use biopsies to extract single muscle fibers from young and older people.
"We're looking at the mechanisms of muscle fatigue in order to find out what is happening in the muscle fibers," Fitts said. "This will help us better understand the loss of muscle function with aging and what can be done to address that loss."
The project will also include an exercise-training program with the goal of improving muscle performance, resistance to fatigue and quality of life for older adults.
In addition to Hunter and Fitts, the study is also supported by Dr. Alex Ng, associate professor of exercise science; Dr. Carolyn Smith, clinical professor of physical therapy; and Dr. Mehdi Maadooliat, assistant professor of mathematics, statistics and computer science.
"The project combines expertise in whole body performance coupled to cellular neurophysiology in order to understand the detrimental effects of aging and the benefits of exercise," said Dr. William Cullinan, professor and dean of the College of Health Sciences at Marquette and director of Marquette's Integrative Neuroscience Research Center.
"It's a unique collaboration, one that highlights the strength and importance of translational research at Marquette," added Dr. Richard Holz, dean of the Way Klingler College of Arts and Sciences.
Mentioned in This Press Release
Recent Press Releases by Marquette University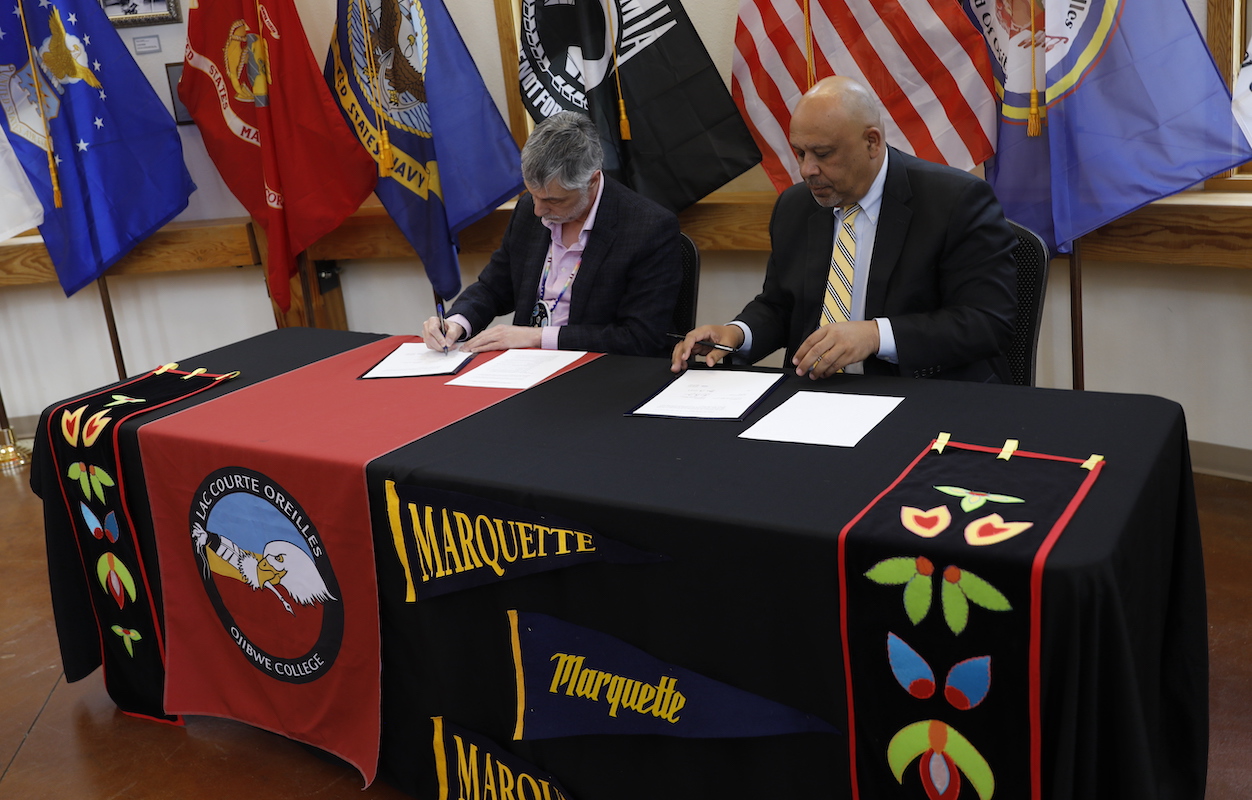 May 18th, 2022 by Marquette University
Eck Family Foundation endows scholarship for Lac Courte Oreilles Ojibwe College graduate to attend Marquette annually