Press Release
Marquette researcher receives $1.7 million grant to fund brain studies
Study will examine the brain's "biological clock" and its role in human health
MILWAUKEE – Dr. Jennifer Evans, assistant professor of biomedical sciences in Marquette University's College of Health Sciences, has been awarded a $1.7 million grant from the National Institutes of Health. The grant will fund research on the effects of biological rhythms on human health, which is relevant for understanding neuropsychiatric disorders like schizophrenia and depression.
"Nearly every biological process in our body fluctuates over the course of the day," Evans said. "All these rhythms are controlled by a master clock located in a very small region of the brain."
According to Evans, this "master clock" is made up of a network of about 20,000 neurons that become coordinated to ensure that biological processes occur at specific times of day. Disruption of this network is linked to a vast number of diseases including depression, obesity and cancer.
While these health problems are prevalent in shift workers that representing 15 percent of the American workforce, Evans says the issue has even wider relevance because biological clock dysfunction is also incurred during aging, jetlag, and with nighttime light exposure due largely to increased use of computers and smart phones.
"The link is there, but we need to better understand how this coordination of behavior adjusts in a changing environment," Evans said. "To do this, it is imperative that we identify the mechanisms and molecules through which these neurons communicate."
"Dr. Evans' research may be critical to understanding the link between disruption of circadian rhythmicity and neurobiological diseases," said Dr. William Cullinan, professor and dean of the College of Health Sciences at Marquette and director of Marquette's Integrative Neuroscience Research Center. "There is a fundamental gap in our understanding how neurons communicate to synchronize biological activity that her studies will directly address."
Mentioned in This Press Release
Recent Press Releases by Marquette University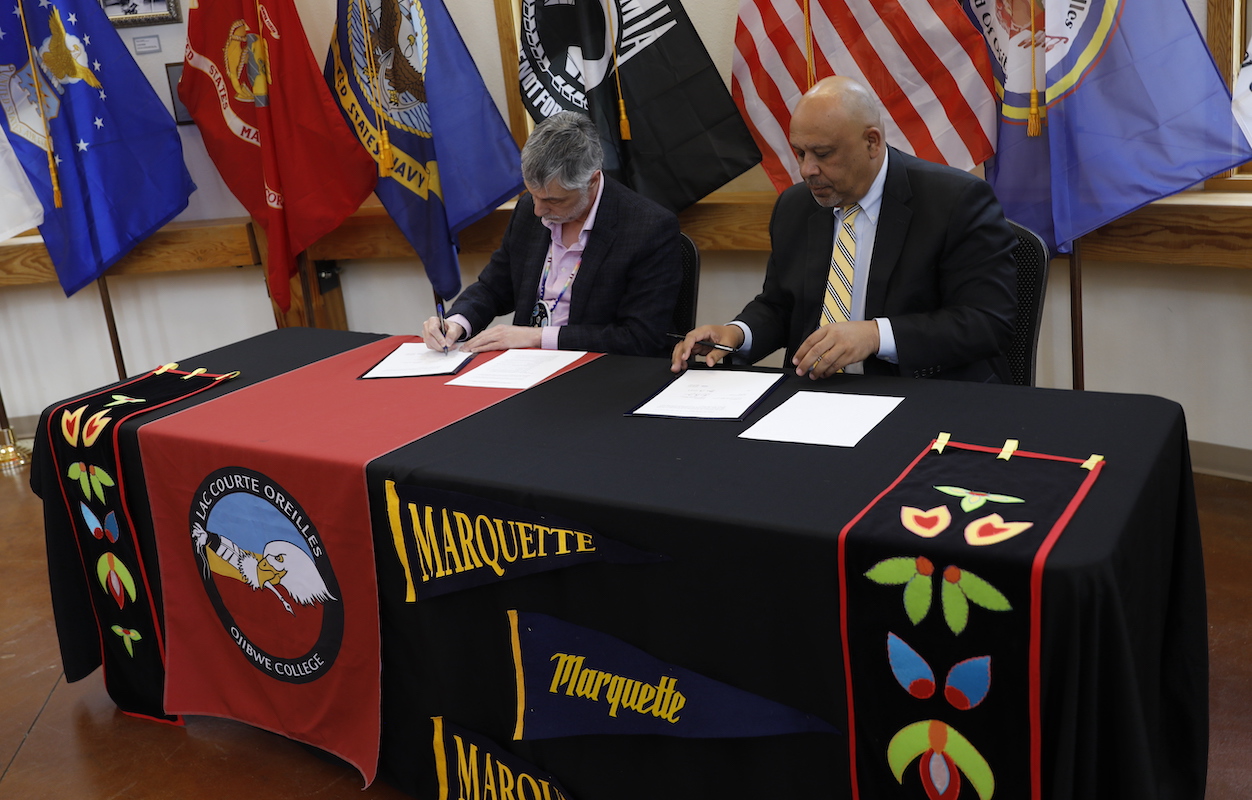 May 18th, 2022 by Marquette University
Eck Family Foundation endows scholarship for Lac Courte Oreilles Ojibwe College graduate to attend Marquette annually