Press Release
Marquette mental health counselor featured on list of Wisconsin's most powerful Latinos
Dr. Marla Delgado-Guerrero's work has earned her a spot on the Si Se Puede 2019: Wisconsin's 34 most powerful Latinos list.
MILWAUKEE — Dr. Marla Delgado-Guerrero, mental health counselor and diversity coordinator at Marquette University's Counseling Center, has been named one of the most powerful Latinos in the state.
Delgado-Guerrero's work has earned her a spot on the Si Se Puede 2019: Wisconsin's 34 most powerful Latinos list. The list, created annually since 2015 by nonprofit online news outlet Madison365, recognizes influential Latino professionals succeeding in a variety of career fields and making a difference in the community.
"This honor means so much to not only me, but also to so many communities I have been blessed to serve," she said. "This recognition means the work I do with Latinx college students and more broadly, underrepresented college students, truly matters. Each and every student I have had the privilege to work with, all have an incredible story of adversity and perseverance that I use in building a trusting relationship. I often use myself as a tool in this relationship because I understand what it was like to be in their shoes and many students seek me out for this reason."
In addition to working one-on-one with students, Delgado-Guerrero serves on several diversity-focused university committees. She is the co-chair for the diversity committee within the Division of Student Affairs. She also helped create the Undocumented Student Task Force, which supports undocumented and DACA (Deferred Action for Childhood Arrivals) students and helped establish the Latinx Faculty and Staff Assocation at Marquette.
She also serves as an adjunct professor in Marquette's Department of Counselor Education and Counseling Psychology.
She said it is important for Latino students to see faculty and staff from similar backgrounds in positions of influence. She intends to use this recognition, her voice and this tremendous privilege to continue mentoring future generations.
Delgado-Guerrero hopes to eventually be in a senior administrative position where she can use her background in leadership, and research and practice skills, to help ensure Marquette's Latinx and underrepresented students have the necessary resources to grow and thrive in higher education.
More about Delgado-Guerrero
In 2014, Delgado-Guerrero was the recipient of an Outstanding Women of Color award from the University of Wisconsin-Madison. She also received a second-place honor from the American Association for Hispanics in Higher Education for Outstanding Dissertation. Her dissertation explored mentoring relationships for Latinx college students.
Mentioned in This Press Release
Recent Press Releases by Marquette University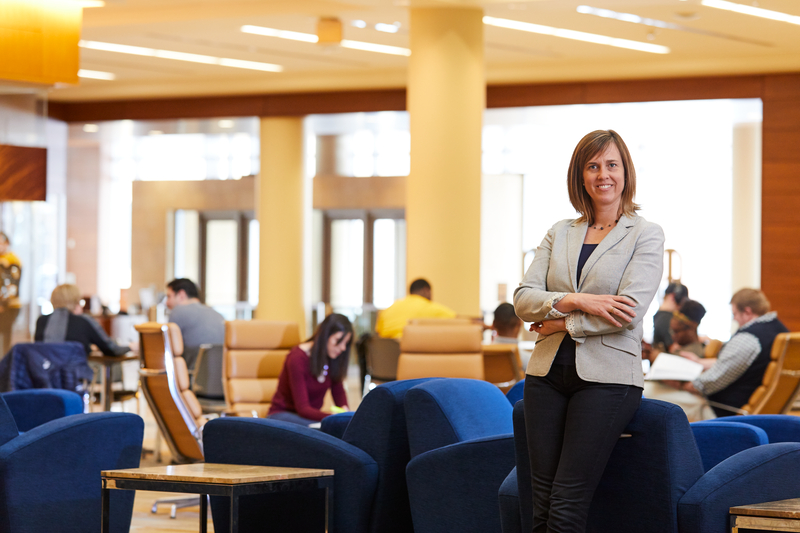 Nov 14th, 2019 by Marquette University
As assistant dean for public service, Schultz's charge is to advance access to justice through the creation, implementation, and operational oversight of pro bono projects for law students and lawyers.
Nov 11th, 2019 by Marquette University
According to President Lovell, the office will amplify Marquette's vision to develop more holistic off-campus collaborations and partnerships for community impact.
Nov 11th, 2019 by Marquette University
The summit will feature a variety of activists, artists, authors and academics converging to discuss the lived experience of disenfranchisement and offer solutions to some of the most pressing social justice issues affecting us locally, nationally and internationally.