Press Release
Katherine Ramirez Named Board President of the Wisconsin Veterans Chamber of Commerce
"I am so thrilled and honored to have been asked to be the President of the Veteran's Chamber Board, there has been so much progress and growth in the last 2 years"
Milwaukee, Wis. – Katherine Ramirez, Founder & CEO of adBidtise which has been helping small to mid-size businesses stand out, survive, succeed, and grow with affordable advertising options for four years, was named Board President of the Wisconsin Veterans Chamber of Commerce. The Wisconsin Chamber is the largest Veterans Chamber of Commerce in the United States.
Founded in 2015, the Wisconsin Veterans Chamber of Commerce serves veterans and military families by providing resources to support veteran-owned and veteran-friendly businesses across the State of Wisconsin. The organization is dedicated to bringing together veterans, businesses, and community leaders around business development, workforce development, and community support to ensure the success of Wisconsin veterans. There are currently over 65,000 veteran owned businesses in Wisconsin that employ over 168,000 people.
"I am so thrilled and honored to have been asked to be the President of the Veteran's Chamber Board, there has been so much progress and growth in the last 2 years," said Ramirez. "Saul has created a great team and has some very high goals going into 2020 which is extremely exciting to be a part of. I am so excited to help take the board to the next level of growth and expansion."
With over 273 active members and 75 partner the Wisconsin Veterans Chamber of Commerce hosts a variety of programs, quarterly and annual events. Programs include the VYPR Group which provides networking and educational resources to young veterans, "Proud to Serve You" which promotes veteran-owned/friendly businesses across the state and The Command Post which offers support to veteran entrepreneurs to start successfully start their businesses.
Quarterly events include networking events, roundtables with local business leaders, and seminars that can help veteran entrepreneurs or those entering the workforce. Annual events include Milwaukee Veterans Week, Veterans Light Up The Arts, The Veterans Business Conference and the Veterans In the Workforce Summit. All these events celebrate the contributions veterans make to our communities and economy.
About Kat Ramirez and adBidtise
Kat launched adBidtise after navigating a successful career as an Advertising Sales Manager, helping thousands of businesses survive, succeed, and grow in markets including Milwaukee, Madison, Omaha, Albuquerque and Knoxville. After meeting with thousands of businesses, the number one objection in every market for her sales team was always "I can't afford to advertise". Realizing that many small businesses don't advertise because they can't afford or understand how to, she started adBidtise to make advertising affordable and easy, providing services such as social media, Google AdWords, video production, building websites, email marketing and all forms of traditional media.
adBidtise will educate any business to manage their own advertising if they have absolutely no money so they can at the very least do it right. adBidtise works just like a typical advertising agency without the high retainers, spending level expectations, or pricing. There are NO SURPRISES as adBidtise is very transparent, spelling out pricing and making it easy for businesses to understand.
Mentioned in This Press Release
Recent Press Releases by adBidtise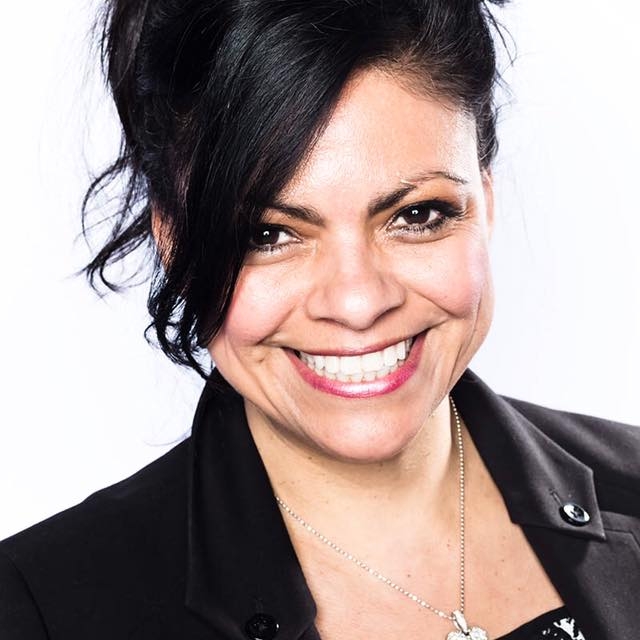 Sep 23rd, 2019 by adBidtise
"I am so thrilled and honored to have been asked to be the President of the Veteran's Chamber Board, there has been so much progress and growth in the last 2 years"