Press Release
IMPACT announces the appointment of Randall C. Harlan as Chairman of the Board
Milwaukee, WI – IMPACT Alcohol & Other Drug Abuse Services, Inc., which helps nearly 300,000 people each year regain personal stability, today announced the appointment of Randall C. Harlan as Chairman of its Board of Directors. Harlan, who joined IMPACT's board in 2011, is Sr. Vice President, Panther Workforce Solutions. He succeeds Kim M. Dougherty of Children's Hospital of Wisconsin who led the organization to its first $5 million budget in 2020, IMPACT's 60th anniversary.
"This is a significant moment in the history of our organization," said John Hyatt, IMPACT President & CEO. "We are fortunate to have someone of Randall Harlan's caliber and experience step up during this critical time. Randall is a workforce solutions visionary with a proven track record of execution. He is a strong communicator and relationship builder who exemplifies IMPACT's core values of customer focus, collaboration and value-added. Furthermore, Randall has a solid understanding of our programs and role as Southeastern Wisconsin's leader in comprehensive assessment, crisis resolution, and system improvement."
Harlan grew up in Gary, IN just a few houses down from the Jackson 5. He received a bachelor's degree from Indiana University, where he pledged Kappa Alpha Psi Fraternity. He remains active in the fraternity as a member of the Milwaukee Alumni Chapter, and is a founding board member of the Kappa Alpha Psi Foundation of Southeastern Wisconsin, a charitable organization focused on mentoring young men. In his spare time, he plays golf, visits family in Florida and roots for the Green Bay Packers, Milwaukee Brewers, Wisconsin Badgers, Giannis Antetokounmpo, and the Milwaukee Bucks.
IMPACT is proud to also welcome Patricia A. Puccinelli, recently retired from ManpowerGroup, to the Board of Directors. She joins Chairman Randall Harlan as well as 1st Vice Chair Roger Sherman, retired from Goodwill Industries; Treasurer William B. Coleman, Coleman & Williams, LTD; Secretary Chris Schmidt, Adient Plc; Past Board Chair Kim Dougherty, Children's Hospital of Wisconsin; Caroline V. Krider, US Bank National Association; Cynthia Minuti, Landmark Credit Union; Kimberly Payne, Kane Communications Group; Lisa M. Pendergast, Mortgage Guaranty Insurance Corporation; Jill Ritterbusch, retired from the City of Milwaukee Health Department; Angela Rothen, National General Insurance Corporation; Ronald P. Smith, Enterforce, Inc.; and Jeremy Wedell, WorkWise, LLC.
Mentioned in This Press Release
People
:
Angela Rothen
,
Chris Schmidt
,
Cynthia Minuti
,
Giannis Antetokounmpo
,
Jeremy Wedell
,
Jill Ritterbusch
,
John Hyatt
,
Kim Dougherty
,
Kimberly Payne
,
Lisa M. Pendergast
,
Patricia A. Puccinelli
,
Randall C. Harlan
,
Roger Sherman
,
Ronald P. Smith
Recent Press Releases by IMPACT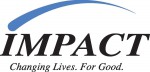 Jul 10th, 2018 by IMPACT
The partnership is an extension of Lyft's Relief Rides program that provides transportation to people in crisis.