Press Release
Immigration and Nationalism: Impact and Implications on Local and Global Stages Explored in Two Jewish Museum Milwaukee Programs
Amid rising emotions, tensions and uncertainty, two upcoming programs will address the current climate in the US and Eastern Europe.
Milwaukee, WI: In bringing back Stitching Histories From the Holocaust, the Museum's most popular and best-selling exhibit to date, JMM is using historical events, policies and sentiment to address parallels in contemporary immigration and nationalistic narratives. Amid rising emotions, tensions and uncertainty, two upcoming programs will address the current climate in the US and Eastern Europe, how the past effects the present, and what consequences the future may hold.
Nationalism Then and Now: A Discussion with Former Ambassador Andrew H. Schapiro
Wednesday, July 11 ∙ 7 pm
Ambassador Andrew Schapiro will explore his mother's story of immigration from Czechoslovakia to the United States in 1939. She was left as a small child in Prague and was later reunited with her parents in the United States, although most of her family did not get out.
Seven decades later, Schapiro was appointed by President Obama to serve in the country of his mother's birth as the representative of the country that saved her life. In his role as U.S. ambassador, Schapiro witnessed the return of populism and nationalism in Europe, and will address these contemporary challenges.
Program admission is $8 for non-members and $5 for members
Contemporary Issues in Latino Immigration
Wednesday, July 25 ∙ 7 pm
Darryl D. Morin, the immediate past National League of United Latin American Citizen's (LULAC) Mid-West Vice President and current State Secretary, will address contemporary immigration issues, legislation and policy affecting the Latino community, and the local and global implications.
Darryl Morin has been working on the issue of immigration reform nationally for over 15 years. He will share his experiences and insights on why our nation has failed to fix our broken immigration system and the serious consequences it is having on our Hispanic community and our nation.
Program admission is $7 for non-members and $5 for members.
For a full list of programs visit: http://jewishmuseummilwaukee.org/events
Both programs offered in connection with, Stitching Histories From the Holocaust, on view April 8–September 16, 2018. This highly acclaimed exhibit has been traveling to venues across the country since it originated at Jewish Museum Milwaukee in 2014, and with the addition of two new local stories of families attempting to flee the Holocaust, it expands the discussion around immigration and cross-continental communication.
At its core, Stitching Histories tells the story of Hedwig (Hedy) Strnad and her husband Paul through the letters to their Milwaukee cousin and the dress designs they sent in hopes of getting visas to get out of Nazi-occupied Prague. Central to the exhibit are eight ensembles, sketched by Hedy Strnad, but never stitched together—until The Milwaukee Repertory Theater's Costume Shop meticulously created the eight dresses and accessories from the original renderings using period styles, materials and techniques. The story represents one of the millions of lives extinguished by the Holocaust and the immeasurable loss of talent and creativity.
Jewish Museum Milwaukee is located at 1360 North Prospect Avenue, Milwaukee, WI. Museum hours are Monday-Thurs 10am-5pm, Friday 10am-3pm, and Sunday 12pm-4pm. To plan your visit and view special events visit www.jewishmuseummilwaukee.org or call (414) 390-5730.
About Jewish Museum Milwaukee: Jewish Museum Milwaukee is dedicated to preserving and presenting the history of the Jewish people in southeastern Wisconsin and celebrating the continuum of Jewish heritage and culture. The history of American Jews is rooted in thousands of years of searching for freedom and equality. We are committed to sharing this story, the life lessons it brings with it, and building bridges between people of diverse backgrounds. By telling personal and local stories about issues that can be overwhelming in scale, JMM inspires empathy and deepens understanding of not only the Jewish people, but also others who have gone through similar experiences.
NOTE: This press release was submitted to Urban Milwaukee and was not written by an Urban Milwaukee writer. It has not been verified for its accuracy or completeness.
Mentioned in This Press Release
Recent Press Releases by Jewish Museum Milwaukee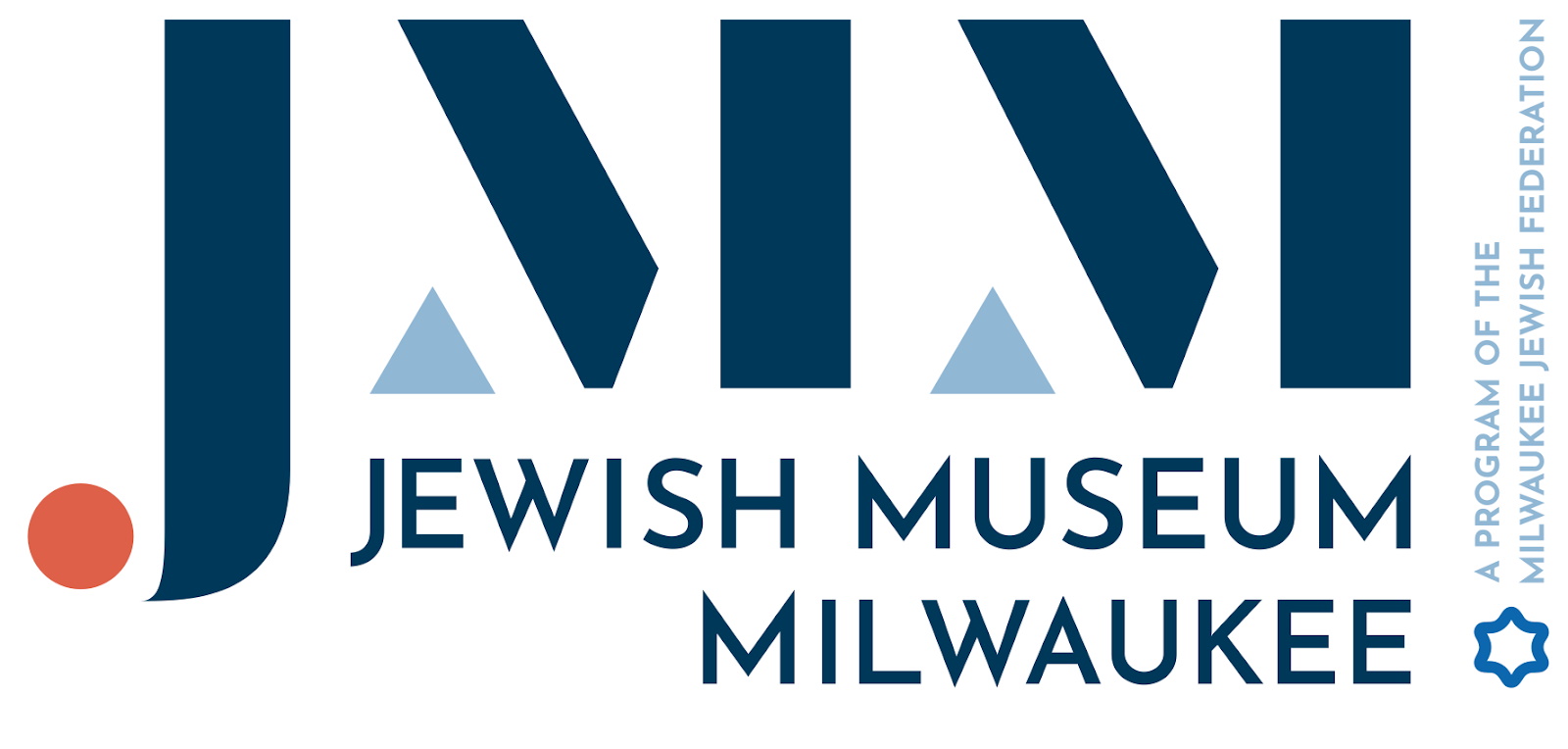 Aug 23rd, 2023 by Jewish Museum Milwaukee
Jewish Museum Milwaukee invites visitors to explore how female artists, using textiles as their medium, challenge social expectations by infusing this soft medium with social and political awareness.