Press Release
How To Make Liar's Pie Opens this Friday, October 9
With a 7 - 10 p.m. Reception & 8 p.m. Gallery Talk
The Pitch Project  is pleased to present How To Make Liar's Pie, an installation by Brooklyn-based artist Kambui Olujimi opening with a reception from 7-10pm on October 9th, 2015 with gallery talk from the artist at 8pm. Get updates and connect with The Pitch Project community by joining the event on Facebook.
Formerly included in the group exhibition, Performing for Cyclops, which was on view at The Pitch Project in 2014, Olujimi returns for a solo exhibition to showcase his newest video work.  How To Make Liar's Pie will feature six constructed situations that synthesize the conventions of everyday environments and complicate the inevitability of autobiography in the 21st-century. The work gains inspiration from the proliferation of short form communication, such as the classic 30 second advertisement, Twitter's 144 character limit, and Instagram's 15 second video limit. The videos employ an autobiographical narrative and reveal the incongruities of social, historical, and cultural tropes through an atypical narrative structure.
For more information and to view work of past and future exhibitions of The Pitch Project, you can visit www.thepitchproject.org, or contact the gallery at info@thepitchproject.org.
How To Make Liar's Pie will run October 9, 2015 – January 10, 2016
Mentioned in This Press Release
Recent Press Releases by The Pitch Project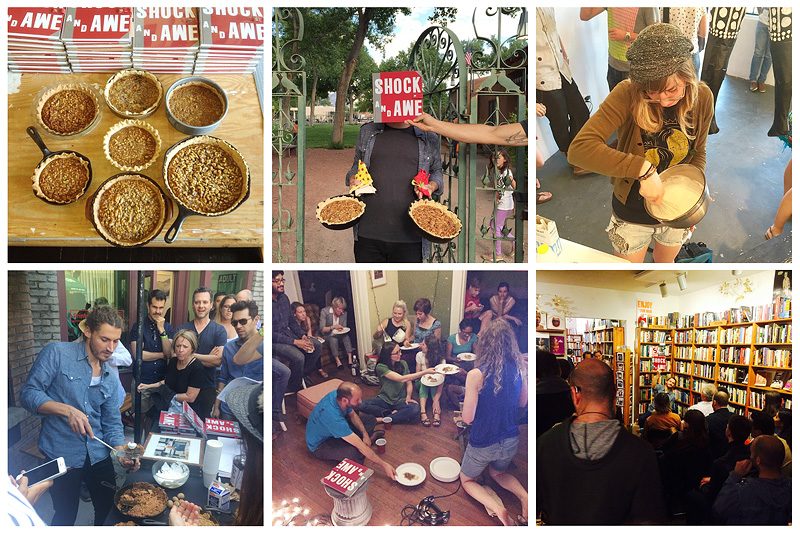 Nov 4th, 2015 by The Pitch Project
Pie served at 7pm with performance beginning at 7:30pm followed by an open discussion about the issues explored in the project.