Press Release
Historic Milwaukee Presents Preserving an Architectural Legacy
A panel discussion about the past, present, and future of Shorewood and its architecture
MILWAUKEE, WI- (April 2013) Between the lake and the river just north of Milwaukee's Edgewood border, sits a village and an architectural treasure trove worthy of discussion and preservation. The Village of Shorewood showcases a spectrum of popular 20th century architectural styles, from humble bungalows to Mediterranean mansions. The maintenance and continuity of the historic homes throughout the Village make it hard to believe there's not already a preservation ordinance in place to protect this valuable asset.
On April 30, 2013, Historic Milwaukee, Inc. (HMI) will bring together architectural and historical experts, and longtime Village residents to discuss Shorewood's architectural heritage and potential for the future . The panel will examine how the Village has preserved the historic character of its built environment through zoning and design review. The discussion will also take a step forward to shape a vision for Shorewood's architectural legacy for the next hundred years. Panelists will include Michael Spector, former Shorewood School Board and Village Board member; Paul Jakubovich, Milwaukee Historic Preservation Commission; Carol Cartwright, Historic Resources Consultant; and Guy Johnson, President of the Village Board of Trustees. Karen de Hartog of the Shorewood Historical Society will moderate the discussion.
The panel will begin at 6pm on April 30, at the North Shore Presbyterian Church, 4048 N. Bartlett Av., Shorewood, WI. The cost is $5 Historic Milwaukee and Shorewood Historical Society members; and $10 for non members. Tickets are available for purchase at historicmilwaukee.org or on the night of the event.
The panel discussion is part of Historic Milwaukee's Spaces & Traces program, an annual open house tour set to take place in the Village of Shorewood on May 18.
Panelist Bios
Carol Lohry Cartwright provides historical and architectural consulting for communities, architectural and planning firms, historical societies, and private individuals. Cartwright is active in local history and preservation issues. She splits time preparing nominations to the National Register of Historic Places and completing architectural and historic survey projects for communities, including Shorewood. In this work she conducts research into historic buildings and groups of buildings and evaluates their significance to local history.
Michael Spector has called Shorewood home for most of his life and has always played an active role in the community. He served multiple terms on both the Shorewood School Board and the Shorewood Board of Trustees. He was President of the Village Board from '85-'91. During his Village Board tenure, much of the Village code compliance was implemented and the oversight role of the Design Review Board was established. He was a member of the organizing committee that established the Shorewood Historical Society in 1984. Spector is an attorney and spent most of his professional life with the firm of Quarles and Brady.
Karen de Hartog has lived in Shorewood since 1973. She worked for the Village of Shorewood and the Shorewood School District for almost 25 years coordinating volunteers and writing/editing both print and digital communications. She currently writes the village portion of Shorewood TODAY magazine. Karen is president of the Shorewood Historical Society.
Paul Jakubovich is a Preservation Planner for the Milwaukee Historic Preservation Commission (HPC). HPC is responsible for designating historic landmarks and historic districts and for approving applications for permission to alter historic buildings. Jakubovich's background includes a degree in architectural history with studies in preservation technology, business and finance. Beyond academia, he has hands on skills and has been trained in bricklaying, carpentry, plaster and electricity.
Historic Milwaukee, Inc. (HMI) is a private, non-profit educational and advocacy organization, founded in 1974, whose mission is dedicated to increasing awareness of, and commitment to, Milwaukee's history, architecture, and the preservation of our built environment.
Learn more about HMI at historicmilwaukee.org
For More Information:
Anna-Marie Opgenorth
Historic Milwaukee, Inc.
Phone: (414) 277-7795
Email: anna@historicmilwaukee.org
Mentioned in This Press Release
Recent Press Releases by Historic Milwaukee Inc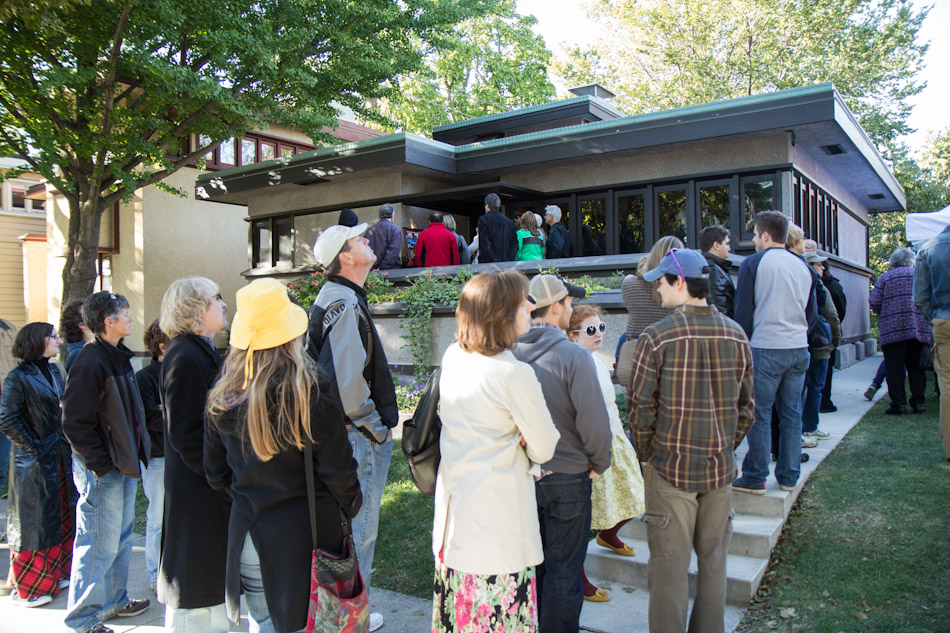 Dec 13th, 2016 by Historic Milwaukee Inc
Doors Open Milwaukee is a two-day public celebration of Milwaukee's art, architecture and history.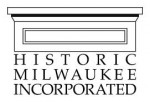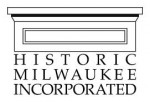 Mar 1st, 2013 by Historic Milwaukee Inc
Historic Milwaukee, Inc. (HMI) and the Pabst Theater Foundation have partnered to create an entirely unique conversation series titled Envisioning the Seen. On Monday March 11, twelve dynamic, inspiring Milwaukeeans will gather on stage at the historic Pabst Theater to share their visions for the future of our built environment.