Press Release
Fixed Earth Innovations wins Tech Challenge fall 2020 open innovation contest
Corporate program sponsors A. O. Smith, Badger Meter and Zurn Industries select PFAS-focused water technology startup as $10,000 winner from a field of 18 applications located in seven countries.
MILWAUKEE, Wis. (Jan. 5, 2021) – The Water Council today, along with corporate sponsors A. O. Smith, Badger Meter and Zurn Industries, announced Fixed Earth Innovations as the $10,000 winner of Tech Challenge, a semi-annual open innovation contest.
The Saskatoon-based, water technology startup was selected from a field of 18 applicants, six located outside North America, for its promising solution that uses custom microbes to break the carbon fluoride bond of PFAS, or poly- and perfluoroalkyl substances, which are considered forever-chemical contaminants in fresh water.
"We're very excited and humbled to have won Tech Challenge," said
Tim Repas
, president of Fixed Earth Innovations. "As a new company pioneering technologies that provide solutions to the environmental damage caused by PFAS, our primary hurdle has been generating the exposure necessary to capture the attention of those whom we could best serve, while overcoming the idea that PFAS compounds cannot be bioremediated." He adds, "With this award, and together with A. O. Smith, Badger Meter and Zurn Industries, we can better overcome these obstacles, helping us share our technologies with those capable of making an impact on the discussion."
According to Karen Frost, The Water Council's vice president of economic development and Tech Challenge program director, beyond matching sponsors to innovators, the program offers intangible side benefits for sponsors and applicants alike. She notes, "For sponsors, it's been rewarding to also open idea flow for cutting-edge innovations because of what they learn from applicants during the interview process. And for applicants on their path to commercialization, the program provides a valuable opportunity for them to garner marketplace insights from world-class R&D teams."
Launched in 2017 and held twice annually, Tech Challenge is an open innovation contest designed to connect program sponsors to those with novel solutions for emerging freshwater technologies with a high potential for commercialization. The fall 2020 challenge, which ran from Sept. 1 to Nov.1, sought innovative water technology solutions for water quality sensing and/or remediating specific to: heavy metals and industrial chemicals (such as lead, PFOA and PFAS) in water and wastewater; and microbiological organisms in water and remediation using alternative disinfection technologies (non-chlorine). In total, five finalists have been invited to continue to meet with the program sponsors.
Water technology companies can benefit from the Tech Challenge program by becoming a sponsor. "The primary objective of the Tech Challenge program is to deliver to our sponsors introductions to previously unknown companies and entrepreneurs that might have promising water technology solutions that can be incorporated into our sponsors' innovation programs," stated Dean Amhaus, president and CEO of The Water Council. "We were all elated that, in this latest round, over 90% of the applicants were entirely new to our sponsors."
Mentioned in This Press Release
Recent Press Releases by The Water Council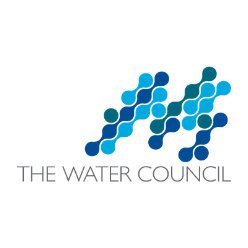 Feb 24th, 2021 by The Water Council
Occupying approximately 8,600 sq. ft. on the second floor, relocation from Brown Deer to Walker's Point location supports firm's innovation, R&D and talent recruitment efforts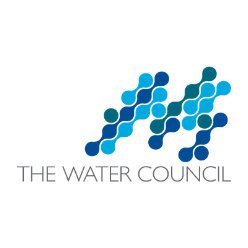 Jan 20th, 2021 by The Water Council
Twelve water tech startups invited to participate in virtual sales and scale program to accelerate market adoption success, capped by open Demo Day on Feb. 23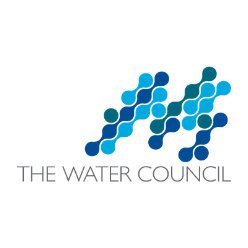 Oct 15th, 2020 by The Water Council
BREW 2.0 (Business – Research – Entrepreneurship – in Water) virtual program now accepting applications from market-ready water tech startups through Nov. 29