Press Release
Final Day for former BadgerCare Enrollees to sign up for Coverage in the Marketplace
Tomorrow marks the final day to sign up for coverage in the health insurance marketplace
Tomorrow marks the final day for the 77,000 enrollees kicked off of BadgerCare on April 1st to sign up for coverage in the health insurance marketplace. Governor Walker's decision not to expand the program and take the millions in federal Medicaid funds created this situation and shifted the brunt of the expenses onto Wisconsin's working families.
"We want to get the message out to those who have lost their BadgerCare coverage that there is still a little time left to get coverage in the Marketplace before Saturday's deadline," said Jason Rae of Protect Your Care. "However, we cannot hide our frustration that this situation occurred in the first place. The Governor made a conscious decision to put politics and ideology ahead of what is best for Wisconsin families, and now they are paying the price."
The Governor's decision not to expand Medicaid means that Wisconsin is spending more money to cover fewer people, while millions of Wisconsin tax dollars are being sent along to other states to cover their citizens. A recent report determined that Wisconsin is losing $1 million a year as a result of Walker's decision to reject the Medicaid dollars.
Governor Walker is increasingly alone among Midwest Republican Governors in his decision to reject Medicaid expansion dollars.  Just two weeks ago, Governor Mike Pence of Indiana announced that his state would be the latest GOP led state to take the Medicaid expansion dollars.  GOP Governors John Kasich of Ohio and Rick Snyder of Michigan have already announced they were taking the Medicaid expansion dollars.
Last week, Senator Tammy Baldwin called on Governor Walker to release the number of people still uninsured due to his rejection of the federal Medicaid funds.
"We urge Governor Walker to immediately release the most up to date information on coverage of former Medicaid enrollees so we can accurately assess and address any remaining gaps in coverage," said Jason Rae of Protect Your Care. "If the governor cannot do the right thing and accept Wisconsin's own tax dollars to cover its citizens, the least he can do is give us the information we need to fix the problem he has caused."
Protect YourCare
Contact: Jason Rae
(414) 344-1733
Mentioned in This Press Release
Recent Press Releases by Press Release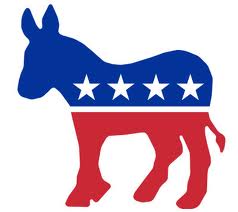 Jan 21st, 2020 by Press Release
The package consists of five bills which repeal a multitude of regressive Republican water policies.