Press Release
Dr. Christine Pharr named Mount Mary University's 12th president
Dr. Pharr will assume her duties as president in July 2017.
MILWAUKEE (December 30, 2016) – Dr. Christine Pharr, a higher education administrator with more than 20 years of experience, has been named the twelfth president of Mount Mary University, the Mount Mary Board of Trustees announced today.
Dr. Pharr will assume her duties as president in July 2017 when President Dr. Eileen Schwalbach steps down; Dr. Schwalbach served as president since 2008.
For the last year, Dr. Pharr has served as vice president for alumnae and donor relations at the College of St. Mary, a Catholic women's institution in Omaha, NE., where she oversaw a team of advancement professionals who sought support for student scholarships, capital projects and growing the university endowment.
In her first year, she met an impressive $1.1 million fundraising goal and stewarded an additional $4.7 million in restricted gifts. She raised $500,000 in just two months to celebrate the 20th anniversary of the College of St Mary's president. Dr. Pharr also achieved a 100 percent employee giving level — a first in the college's history.
Prior to that, Dr. Pharr served as vice president for academic affairs at the College of St. Mary, where she developed new undergraduate and graduate programs in business, science, nursing, physician assistant and education.
In addition, she previously served as academic dean and professor of chemistry at Lewis-Clark State College in Lewiston, Idaho. During her time as dean, she provided oversight of academic programs in nursing, social sciences, humanities, business, natural sciences, mathematics, and education.
"Dr. Pharr is an educator with a strong connection to the mission of Mount Mary University and the charism of the School Sisters of Notre Dame," said Marie O'Brien, chair of the Mount Mary Board of Trustees. "Her leadership experience in both academic affairs and alumnae and donor relations, coupled with her ability to articulate a bold yet achievable future, provide Mount Mary with the unique skill set necessary to lead the institution into our next phase of excellence."
She and her husband, Steve, are thrilled to be joining the Mount Mary community.
"I'm truly honored that Mount Mary University and the School Sisters of Notre Dame have put their trust in my ability to lead Mount Mary into the future," Dr. Pharr said. "I have a true passion for education and particularly believe that educating women is a great calling that Mount Mary University does very well. It is clear that the charism of the School Sisters resonates throughout the campus, and I was greatly impressed with the quality of the faculty, staff, alumnae, board members and students that I met. I look forward to meeting the entire Mount Mary community in the coming months."
A South Dakota native, Dr. Pharr holds a bachelor's degree in biology and chemistry from Mount Marty College in Yankton, S.D., a master's degree in chemistry from University of South Dakota, and a
Ph.D. in analytical chemistry from the University of Idaho.
The University will conduct a formal introduction of Dr. Pharr to the Mount Mary community in January, the details of which will be announced very soon.
Mount Mary University is an urban Catholic university committed to social justice and the development of the whole person. Founded in 1913 by the School Sisters of Notre Dame, we were the first four-year, degree-granting Catholic institution for women in Wisconsin. Today we serve a minority-majority population and offer more than 30 undergraduate majors for women and nine graduate programs for women and men in four schools: Arts & Design, Humanities, Social Sciences & Education, Natural & Health Sciences and Business. Mount Mary creates bold women who transform the world. #HerestotheBold
Mentioned in This Press Release
Recent Press Releases by Mount Mary University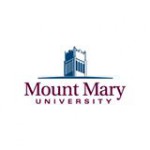 Jul 17th, 2019 by Mount Mary University
The choir, comprised of elementary and junior high girls, will perform on campus as part of a five-day visit to the area.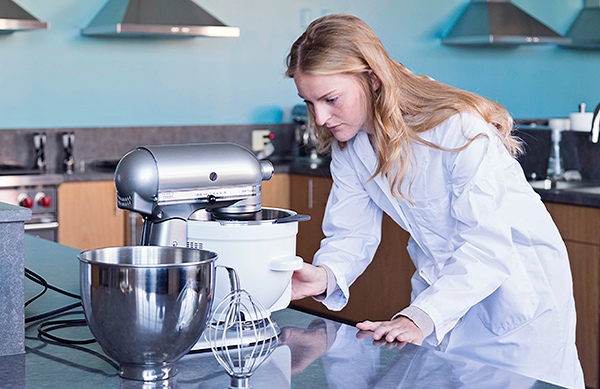 Jun 24th, 2019 by Mount Mary University
The MS in Food Science, which begins in fall, is open to working professionals and anyone with an undergraduate major, particularly in chemistry or biology.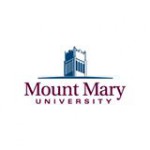 May 30th, 2019 by Mount Mary University
Students entering the Nursing 1-2-1 program can enjoy the full range of benefits associated with both Mount Mary and Moraine Park.