Press Release
Downtown Activates 11 Metered Parking Spaces for One-Day Event Tomorrow
Parking spaces transformed for global PARK(ing) Day on Sept. 15
Parking spaces around the globe will be transformed on Friday, Sept. 15 for international PARK(ing) Day. From 10 a.m. to 3 p.m., 11 metered parking spaces in downtown Milwaukee will be reimagined into new territories with games, food and live music.
From giant Connect 4 to cornhole, coffee to cupcakes, acoustic Irish folk to rap, and everything in between, each of the 11 locations will feature a different set of activities and live entertainment.
CityCenter at 735 – 735 N. Water Street
City.Net Café – 306 E. Wisconsin Avenue
Classy Girl Cupcakes – 825 N. Jefferson Street
Urban Milwaukee – 326 E. Mason Street
Rinka Chung – 400 E. Mason Street
Postman Square – 800 N. Plankinton Avenue
Kahler Slater & AIAS UW-Milwaukee – 214 W. Wisconsin Avenue
NEWaukee & Pilcrow Coffee – 275 W. Wisconsin Avenue
Who's On Third – 1007 N. Old World Third Street
Meat On The Street – 500 W. Wisconsin Avenue
Central Library, Quorum Architects, Craft Culture & Deco Café – 814 W. Wisconsin Avenue
"We're excited to join the movement," said Beth Weirick, CEO of Milwaukee Downtown, BID #21. "PARK(ing) Day is a fun way to engage our property owners and partners in placemaking, while demonstrating that the central business district is a vibrant place to live, work and open a business. Temporary greening and landscaping is generously provided by KEI Landscaping, Inc. To see a full list of downtown Milwaukee's locations and activities, visit www.milwaukeedowntown.com/parking-day.
Mentioned in This Press Release
Recent Press Releases by Milwaukee Downtown, BID 21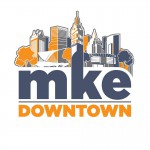 Jun 3rd, 2020 by Milwaukee Downtown, BID 21
Comeback Cuisine to inspire the purchase of 3,000 lunches from downtown restaurants within 30 days