Press Release
Decision Resources Group Signs Lease at the 411 East Wisconsin Center
Since RRP purchased the 411 East Wisconsin Center in summer 2014, it has leased or renewed more than 231,000 square feet of tenant space/
MILWAUKEE, Wis. – March 11, 2016 – Riverview Realty Partners (RRP) and Decision Resources Group (DRG), a premier provider of health care insights and analytics products and services to the Life Sciences, Provider, Payer and Financial Services industries, jointly announced today that DRG has signed a full-floor lease at the RRP-owned 411 East Wisconsin Center.
DRG's Milwaukee-based business, Healthcare Business Insights (HBI), will occupy the entire 15th floor (24,016 square feet) of the 30-story, Class A office building, located at the heart of Milwaukee's Central Business District. HBI has a large local and national presence, supplying more than 1,600 hospitals, including seven of the 10 largest non-profit health systems, with best practice research, training and consulting services pertaining to revenue cycle, quality, information technology and supply chain.
Mike Doyle, President of HBI, said, "As a company that values recruiting and developing young professionals, a downtown Milwaukee location puts us closer to the creative and energetic workforce that drives our business. We plan to continue the rapid growth we've experienced in the last five years, and 411 East Wisconsin Center's location in the heart of the city will enable us to keep adding top talent within all areas of our business—researchers, writers, graphic designers, consultants, e-learning developers, sales representatives, marketing associates and customer service professionals."
CEO of Riverview Realty Partners Jeff Patterson stated, "We're thrilled to welcome Decision Resources Group and Healthcare Business Insights to 411 East Wisconsin Center. We know the Building's unmatched amenity package, including easy access to the Wisconsin Athletic Club, on-site dining and full-service banking, along with its location at the heart of downtown Milwaukee, will provide DRG's team with a truly dynamic environment to live, work and play."
Since RRP purchased the 411 East Wisconsin Center in summer 2014, it has leased or renewed more than 231,000 square feet of tenant space, including more than 90,000 square feet leased to new tenants in the building. The 15th floor space marks the third full floor leased in the building since January 2015, bringing the building to 89 percent leased.
As part of its modernization plans to support leasing efforts at the 411 East Wisconsin Center, RRP has implemented $15 million in renovations over the past 18 months including, an updated lobby, state-of-the-art conference center, new elevators and HVAC systems, and an upgraded adjacent parking structure. The 411 East Wisconsin Center also recently received the U.S. Green Building Council's (USGBC) LEED® Gold certification for Existing Buildings (EB) Operations and Maintenance (O&M). This designation makes 411 East Wisconsin the first and only multi-tenant office building in the Milwaukee Central Business District to receive the LEED® EB O&M Gold certification, and the largest LEED® Gold-certified building in metropolitan Milwaukee. DRG plans to move into the building June 1, 2016.
At more than 654,000 square feet, 411 East Wisconsin stands 408 feet above the ground and encompasses over a full city block. Its tenants include many of Milwaukee's leading firms and "Best Places to Work," including Quarles & Brady LLP, von Briesen & Roper, Northwestern Mutual, Morgan Stanley, Wisconsin Athletic Club, PNC Bank and others. For more information about leasing space at 411 East Wisconsin, please contact Matt Hunter at (414) 274-1615 or matt.hunter@cbre.com, or Jim Cavanaugh at (414) 274-1629 or jim.cavanaugh@cbre.com.
411 Building
About Decision Resources Group
DRG offers best-in-class, high-value data, analytics and insights products and services to the healthcare industry, delivered by more than 900 employees across 14 offices in North America, Europe, the Middle East and Asia. DRG provides the Life Sciences, Provider, Payer and Financial Services industries the data, tools, insights and advice they need to compete and thrive in an increasingly complex and value-based marketplace. decisionresourcesgroup.com.
About Riverview Realty Partners
Riverview Realty Partners is a fully integrated real estate operating and development company, providing its own asset management, property management, leasing, marketing and development functions. The company is a wholly-owned affiliate of Five Mile Capital Partners LLC ("Five Mile"), a Connecticut-based commercial real estate and alternative investment firm. The company currently owns one office property containing 167,756 net rentable square feet and a joint venture interest in the 52-story AMA Plaza office building in Chicago, Illinois, comprising approximately 1.14 million net rentable square feet. The company leases and manages its properties, and also oversees (i) the asset management, leasing and management of various other properties for affiliates of Five Mile, including a portfolio of five properties containing 648,757 rentable square feet in the Cleveland, Ohio metropolitan area, a 30-story office tower containing 654,000 rentable square feet in Milwaukee, Wisconsin and a 20-story office tower containing 439,645 rentable square feet in Houston, Texas, and (ii) the asset management and property management of a 32-story office tower in Atlanta, Georgia containing 625,424 rentable square feet. The company manages and operates a total of over 3.6 million rentable square feet of office space. For more information about Riverview Realty Partners, contact the company's Chicago headquarters at 312-917-1300, or visit its website at www.rrpchicago.com.
Mentioned in This Press Release
Recent Press Releases by Riverview Realty Partners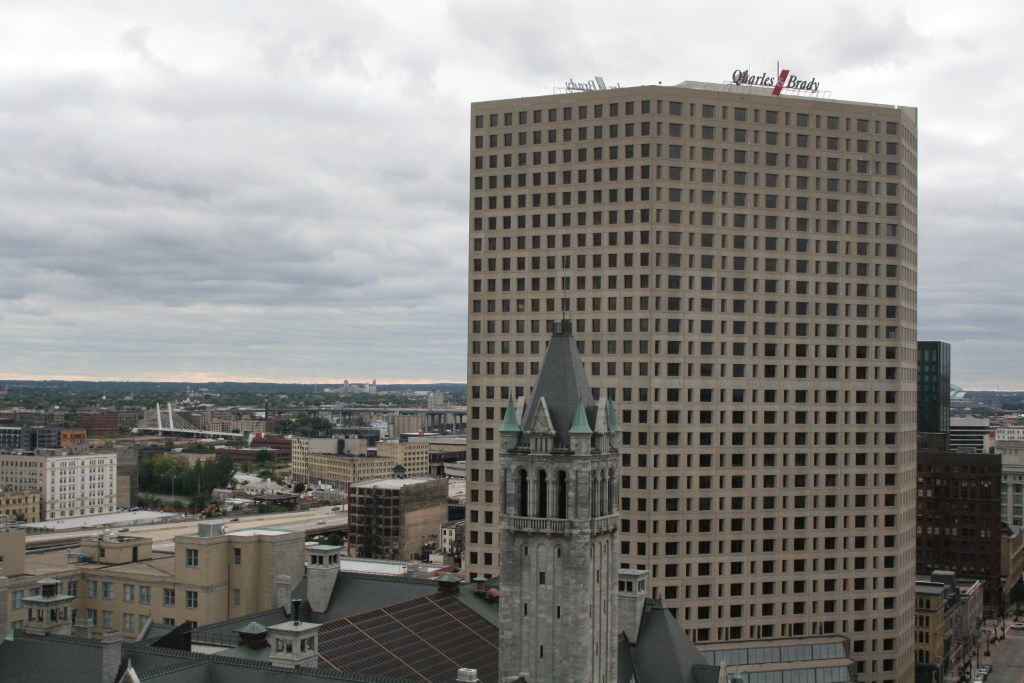 Oct 17th, 2016 by Riverview Realty Partners
The TOBY Awards are the most prestigious and comprehensive programs of their kind in the commercial real estate industry.