Press Release
411 East Wisconsin Center Wins Prestigious "The Outstanding Building of the Year" (TOBY) Award
The TOBY Awards are the most prestigious and comprehensive programs of their kind in the commercial real estate industry.
MILWAUKEE, Wis. – October 17, 2016 – Riverview Realty Partners announced today that 411 East Wisconsin Center, a 30-story, Class A commercial office in downtown Milwaukee won the Building Owners and Managers Association's (BOMA) The Outstanding Building of the Year (TOBY) 2016 Award in the Over 500,000 Sq. Ft. Office Building category for the state of Wisconsin. The TOBY Awards are the most prestigious and comprehensive programs of their kind in the commercial real estate industry recognizing quality in buildings and rewarding excellence in building management. This esteemed award signifies that building ownership and the on-site property management team is committed to managing the building to the highest Class A standards.
During the competition, all facets of a building's operations are thoroughly evaluated, including: community impact, tenant relations, energy management, environmental and regulatory management, emergency preparedness and personnel training.
411 East Wisconsin Center, a premier Class "A" office tower located in the heart of the downtown Milwaukee Central Business District (CBD), has recently completed major renovations that were key to winning the TOBY Award. The renovations have repositioned the building as a major competitor among the top Class "A" buildings in downtown Milwaukee.
An affiliate of Riverview Realty Partners, who are owners of the building, invested approximately $15 million in renovations to the building, including:
A modernized lobby
A state-of-the-art conference center and business lounge
New elevators and energy efficient HVAC systems
A renovated food service area
An updated Wisconsin Athletic Club fitness facility
A new monument sign and upgraded covered parking structures
With these updates, 411 East Wisconsin will meet the needs of current and future tenants for many years to come.
As tenants embrace the open office concept, with smaller desk sizes and more shared facilities, they look to building owners to add additional amenities to the building to cater to their employees' needs both during and after work hours.  After an extensive review of what modern tenants are seeking, a renovation plan was developed specifically to offer tenants all of their needs within the building, from breakfast in the morning, a work out at lunch, or a catered event in the new business lounge after work.
A new, common conference center with multimedia presentation capabilities was added to the building lobby so tenants could host all-day conferences or seminars with access to the food service area and outdoor patios.  Adjacent to the conference center is a new business lounge with soft seating, plug-in stations and WIFI – allowing tenants to host informal meetings on an impromptu basis. To ensure that tenants would have continued access to high-quality food and catering within the building, Riverview Realty Partners redesigned the food service area as well.
The main lobby was brightened with new paint and lighting throughout the striking, glass-tiered two-story atrium. Freshly trimmed trees with up-lighting and new seating creates a more welcoming lobby in which to meet and converse with other tenants. The security desk in the atrium also was improved with new plantings and a new white glass facade. To complete the lobby renovations, all of the marble within the atrium was stripped, polished and refinished to its original condition.
The mechanicals of the building also were improved to include a new Building Automation System, new life and safety system, and new high-efficiency building chillers. The building's two parking structures were improved with new daylight sensitive lighting, new signage, new elevator lobbies and new elevator cabs. A new parking garage operator installed electronic parking validation kiosks as well. In addition to the parking upgrades, the building installed one of the first Bublr Bike stations in the downtown CBD.
The Wisconsin Athletic Club (WAC), downtown Milwaukee's premier fitness club and a tenant of the building since 1999, recently renovated and expanded by 7,500 square feet to a total of more than 30,000 square feet. The WAC now occupies the entire sixth floor and part of the fifth floor of the property with an interior staircase between floors. The additional space is used for new studios designed for group exercise, personal training and mind-body classes. This expansion, along with significant remodeling of the existing space and locker rooms, allows for more strength and cardiovascular equipment.
About Riverview Realty Partners
Riverview Realty Partners is a fully integrated real estate operating and development company, providing its own asset management, property management, leasing, marketing and development functions. The company is a wholly-owned affiliate of Five Mile Capital Partners LLC ("Five Mile"), a Connecticut-based commercial real estate and alternative investment firm. The company currently owns one office property containing 167,756 net rentable square feet and a joint venture interest in the 52-story AMA Plaza office building in Chicago, Illinois, comprising approximately 1.14 million net rentable square feet. The company leases and manages its properties, and also oversees (i) the asset management, leasing and management of various other properties for affiliates of Five Mile, including a portfolio of five properties containing 648,757 rentable square feet in the Cleveland, Ohio metropolitan area, a 30-story office tower containing 654,000 rentable square feet in Milwaukee, Wisconsin and a 20-story office tower containing 439,645 rentable square feet in Houston, Texas, and (ii) the asset management and property management of a 32-story office tower in Atlanta, Georgia containing 625,424 rentable square feet. The company manages and operates a total of over 3.6 million rentable square feet. For more information about Riverview Realty Partners, contact the company's Chicago headquarters at 312-917-1300, or visit its website at www.rrpchicago.com.
Mentioned in This Press Release
Recent Press Releases by Riverview Realty Partners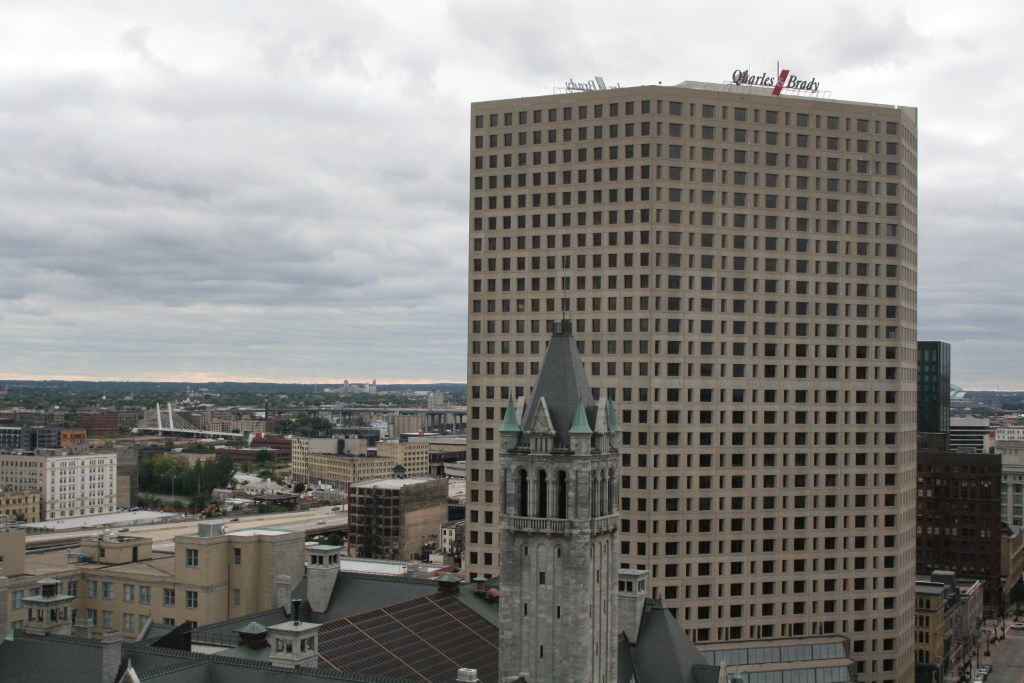 Oct 17th, 2016 by Riverview Realty Partners
The TOBY Awards are the most prestigious and comprehensive programs of their kind in the commercial real estate industry.