Press Release
David Pate elected chairman of social work department
Pate, an associate professor at the school, assumed chairman responsibilities Aug. 1.
MILWAUKEE _ Faculty in the Helen xBader School of Social Welfare at the University of Wisconsin-Milwaukee have elected David Pate to serve as chair of the school's department of social work.
"David Pate has the experience and knowledge to lead the social work department as it shapes its curriculum to reflect the needs of students and the communities they will serve," said Stan Stojkovic, dean of the Helen Bader School of Social Welfare.
Pate, an associate professor at the school, assumed chairman responsibilities Aug. 1.
"I hope to continue the momentum of my predecessors," said Pate, "increasing our presence in the community and sharing our research skills to illuminate the challenges and successes of the citizens of Milwaukee, the U.S. and abroad.
"Additionally, I hope to serve as a spokesperson on the social justice work being done by my social-work colleagues in the Helen Bader School of Social Welfare. Finally, I hope to raise the profile of the department nationally in light of all the groundbreaking research happening here."
Entering higher education after 16 years as a social worker, Pate has distinguished himself as a keen observer and compassionate chronicler of the life course of African-American men in Milwaukee and throughout the U.S. In essays and journal articles, he has written about the toxic levels of stress that young, underemployed black men living in disenfranchised neighborhoods experience and the effects that lingering, unmitigated stress can have on them as fathers, earners and community members.
"I look for the markers in life that might affect your later life," Pate said. "If someone is living in poverty, what has happened to them in the past, and what has affected their ability to take care of themselves?"
Pate's research fosters deep connections with public agencies and nonprofits across southeastern Wisconsin. These include a five-year assessment of the work done by the Milwaukee Office of Violence Prevention, specifically the ReCAST project, to reduce violence and increase access to mental health for city residents. This fall, he'll begin a series of focus groups with fathers seeking support and service through fatherhood programs in Milwaukee.
Supporting black men as fathers is a particular focus of Pate. He served as a social scientist on a team that supported the submission of two amicus briefings in support of the defendant in the 2011 Supreme Court case
Turner v. Rogers
. The case prompted a national discussion about how low-income noncustodial parents are far more likely to serve prison time for falling behind on child-support payments than are fathers of moderate income levels – those so called "deadbeat dads" who have the financial means to pay child support but do not.
Pate is an elected member of the National Academy of Social Insurance and is an affiliated faculty member in the Department of African and African Diaspora Studies and the Institute for Child & Family Well-Being, both at UWM. He will be awarded the 2018 Distinguished Undergraduate Teaching Award from UWM this fall. Pate also is an affiliated faculty researcher with the Institute for Research on Poverty at UW-Madison.
Pate holds a doctorate in social welfare from the University of Wisconsin-Madison, a master's in social work from the University of Chicago and a bachelor's degree from the University of Detroit.
About UWM
Recognized as one of the nation's 115 top research universities, UW-Milwaukee provides a world-class education to 27,500 students from 91 countries on a budget of $689 million. Its 15 schools and colleges include Wisconsin's only schools of architecture, freshwater sciences and public health, and it is a leading educator of nurses and teachers. UW-Milwaukee partners with leading companies to conduct joint research, offer student internships and serve as an economic engine for southeastern Wisconsin. The Princeton Review named UW-Milwaukee a 2018 "Best Midwestern" university based on overall academic excellence and student reviews, and the Sierra Club has recognized it as Wisconsin's leading sustainable university.
Mentioned in This Press Release
Recent Press Releases by University of Wisconsin-Milwaukee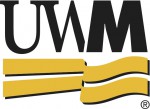 Oct 18th, 2019 by University of Wisconsin-Milwaukee
UWM encourages bicycling as an easy option for transportation and provides amenities such as discounted Bublr Bikes rental, free commuter showers and weekly summer rides.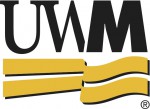 Oct 18th, 2019 by University of Wisconsin-Milwaukee
The link was so strong that about half of gun violence perpetration and victimization was attributable to blood lead levels ? 5 µg/dL (the current reference level for elevated lead).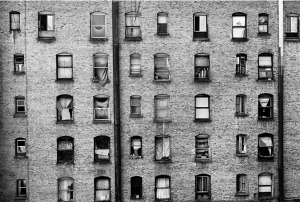 Oct 3rd, 2019 by University of Wisconsin-Milwaukee
Opening October 17, 2019 and running through November 8, 2019, this show will present work by internationally-renowned photographers Alejandro Cartagena, Justine Kurland and Darcy Padilla.