Press Release
Danceworks Performance Company explores life and death, honors Ed Burgess: Breathe
March 5-7, 2015 • Next Act Theatre
MILWAUKEE…Danceworks Performance Company (DPC) celebrates the joy of life and love while pondering the weight of mortality and death in Breathe, March 5-7, 2015, at Next Act Theatre (255 S. Water St., Milwaukee).
The company has brought in choreographer Janet Lilly to reset her piece, entitled "Requiem," on DPC dancers and other UWM alumni dancers. Lilly, a former dance professor at UWM's Peck School of the Arts, created this dance in 2012 to pay tribute to her friend and colleague, UWM dance professor Ed Burgess, who died unexpectedly in 2011. "Requiem" serves as a centerpiece for the concert, which also includes contributions from several DPC dancers.
"I had originally contacted Janet to reset a piece I always loved from years ago," explained DPC Artistic Director Dani Kuepper. "When she suggested 'Requiem' instead, I immediately jumped at the chance.
"It has been more than three years since Ed passed," Kuepper continued. "It seems that this year, the students and faculty at UWM Dance have finally come to some sort of recovery from the abruptness of Ed's passing. It seems the perfect time to celebrate his life—without the intense sadness that we all experienced and worked through."
In addition to the DPC dancers, "Requiem" includes many dancers who were students and/or colleagues of Burgess: Joe Fransee, Elizabeth Johnson, Joseph Pikalek, Natasha Posey, Madeleine Schoch and Dan Schuchart.
Breathe also includes a reprise of DPC dancer Kim Johnson's solo, "Without Word or Sound," which she created after her mother's death from cancer. While the dance was originally choreographed shortly after her mother's passing, Johnson has had time to move towards healing. She now revisits the solo with a new perspective of the emotions she experienced during this difficult time in her life.
"These two events [the deaths of Burgess and of Johnson's mother] made me think about the circular nature of things as a necessary element of healing," Kuepper explained. "So while Breathe includes mortality as content—pretty heavy stuff—it is also very much about the joy, love, hope and lightness that is felt even more profoundly after a period of sadness."
Other contributions to the concert are by Kuepper, DPC dancers Gina Laurenzi and Jöelle Worm, dance/music trio the Cadance Collective (which includes DPC's Christal Wagner) and a film by dancer-filmmaker Kym McDaniel.
PERFORMANCE DATES
Breathe opens Thursday, March 5, at Next Act Theatre, 255 S. Water Street. The full schedule of performances is:
Thursday, March 5, 7:30 pm
Friday, March 6, 7:30 p.m.
Saturday, March 7, 5:00 & 7:30 p.m.
TICKET INFORMATION
Tickets to Breathe are $25 for premium reserved seats, $20 for general reserved seats and $15 for students and seniors. For tickets, please call the Next Act box office at 414-278-0765, or purchase online at www.nextact.org. Please note: a Next Act facility fee will be added to the price of each ticket.
ARTISTS
DPC Dancers: Alberto Cambra, Kim Johnson, Dani Kuepper, Gina Laurenzi, Liz Tesch, Christal Wagner, Jöelle Worm, Andrew Zanoni, Liz Zastrow
Guest Dancers: Joe Fransee, Elizabeth Johnson, Joseph Pikalek, Natasha Posey, Madeleine Schoch, Dan Schuchart
Additional Guest Artists: Emma Koi (flutist), Kym McDaniel (filmmaker), Alicia Storin (cellist)
COLLABORATING ARTISTS
Dani Kuepper, Artistic Director, DPC, received both her BFA and MFA from UW-Milwaukee, where she has been a faculty member of the UWM dance department since 1999. She is the artistic director of Danceworks Performance Company (DPC), the resident contemporary dance company of Danceworks.
Kuepper joined DPC in 1998 and has since choreographed more than 30 dances for the company. She has choreographed extensively in the Milwaukee community; and as DPC's artistic director, she has enjoyed the opportunity to collaborate with Milwaukee Opera Theatre, Milwaukee Chamber Orchestra, Florentine Opera Company, Present Music, First Stage and the Milwaukee Symphony Orchestra.
Kim Johnson, Danceworks Artistic Manager, joined the company in 2000 upon graduating from UW-Milwaukee with high honors and a BFA in Dance. Originally from Kingsford, Mich., Johnson served as associate artistic director from 2009-2012 before taking on the role of artistic manager of performance and studio. She has created works for DPC as well as for Milwaukee Ballet II. Johnson has helped to write curriculum for both Danceworks Studio and Milwaukee Ballet School, where she served as faculty, branch manager and children's division coordinator. She has helped grow Danceworks' dance fitness program as well as other facets of the organization, including DanceLAB. Johnson is a dance lecturer at UWM, where she teaches modern technique and body sense.
Janet Lilly, a former principal dancer and master teacher with the Bill T. Jones/Arnie Zane Dance Company, is the Head of the Department of Dance at the University of North Carolina-Greensboro School of Music, Theatre and Dance. Lilly joined UNCG after more than 15 years at the Peck School of Arts Department of Dance at UW-Milwaukee, where she was instrumental in creating a low-residence MFA program for returning dance professionals. Awarded a 2008-09 Fulbright Lecturer Fellowship, Lilly has choreographed and taught as a guest artist and master teacher on college campuses in the United States and abroad.
Cadance Collective, founded in 2012, creates an interface where dance informs music and music informs dance. This ensemble treats music composition and dance choreography as common tools in creating original performance pieces. After training at the highest levels as both a classical flutist and modern dancer, founder Emma Koi saw an opportunity for artists of many disciplines to collaborate in the artistic process. With dancer Christal Wagner and cellist Alicia Storin, the Milwaukee-based Collective has performed at MKE Follies, and as part of DPC's Intersect concert in 2013.
Kym McDaniel is an honors graduate from UW-Milwaukee who danced for students, faculty and guest artists while working towards her BFA in Dance and BA in Psychology. She has taught dance in Romania, Maine and Chicago, and was an intern for GERALDCASELDANCE and Incidents Dance. McDaniel created video textures for Luc Vanier's Green Glass Door (2015). She currently teaches in Milwaukee and collaborates with UWM dance alumni developing their collective, Bodies of Work.
Jöelle Worm holds a BFA in Dance summa cum laude from the University of Minnesota-Twin Cities and an MPA in Public Administration from Baruch College-City University of NY. Worm has spent time dancing and administering education/arts education programming in Minneapolis, New York City and Milwaukee.  In addition to Danceworks Performance Company, Worm is a member of Your Mother Dances (Milwaukee) and De Facto Dance (New York).
DPC DANCERS
Alberto Cambra graduated in Dance and Fine Arts from UW-Milwaukee's Peck School of the Arts in 2010. After living in Los Angeles for a year doing small projects, Cambra came back to Milwaukee's modern dance/theatre environment. In addition to DPC he has danced with Wild Space Dance Company locally, Fenn and Company in NYC and has done freelance work in Chicago. Cambra is in his third season with Danceworks Performance Company.
Gina Laurenzi previously trained as a Giordano Jazz Dance Chicago scholarship student, under Elements Contemporary Ballet's Artistic Director Michael Gosney and later performed with Giordano II and Inaside Chicago Dance. Founder of Laurenzi Dance, she serves as artistic director for her youth performing dance companies. While working to complete her degree at UW-Milwaukee, Laurenzi continues to produce themed events with her young artists at Laurenzi Dance. She graduated with a BFA in Choreography and Performance in December 2013 and is in her second season with DPC.
Liz Tesch, a Danceworks Performance Company member since 2003, has been working with Danceworks as an instructor for more than ten years, including time spent as director of Danceworks Mad Hot Ballroom and Tap. In that time, she has had the pleasure of working with some of Milwaukee's greatest artists. Tesch currently teaches Dance with Me, where she can enjoy sharing her classes with her daughter Louise.
Christal Wagner is back for her eighth season with DPC. She holds a BFA in dance from UW-Milwaukee. Wagner has performed with Your Mother Dances and Edwin Olvera, and she has been a featured performer with Present Music. She is also a co-founder of the Milwaukee music and dance trio, Cadance Collective. Wagner choreographs musical theatre for Divine Savior Holy Angels High School and Community Theatre Works, and she has won two Tommy Awards for outstanding choreography in 2013-2014.
Andrew Zanoni graduated with a BFA in Dance from UW-Milwaukee in December 2010. After two years of living and dancing in NYC, Zanoni is back in Milwaukee and excited to be dancing with Danceworks Performance Company again—now as a company member. While in New York, Zanoni danced for The Bang Group (Nut/Cracked and ShowDown), Fenn & Company (You are Cordially Invited), and Boink! Dance, whose first piece was selected to premiere at the 40th Anniversary Dance on Camera Festival.
Liz Zastrow is in her fourth season with DPC. She has also worked at Danceworks as development and marketing assistant, a Danceworks Mad Hot Ballroom and Tap instructor, and Art to Art production manager. She studied at the Garth Fagan Dance School on full scholarship and has performed with Joel Valentín-Martínez, the Liz Lerman Dance Exchange, Wild Space Dance Company, Your Mother Dances, Skylight Music Theatre and Li Chiao-Ping Dance. Her Dean's Honors Award, Dance BFA, Journalism Minor and Honors College Degree are from UW-Milwaukee (2010), where she currently tutors writers across disciplines in the UWM Writing Center. Zastrow completed her yoga certification from YogaOne Studio and teaches in Sheboygan and Port Washington.
Danceworks, Inc. enhances the joy, health and creativity of our community through performances, classes and outreach activities integrating dance and other art forms. Danceworks is a member of the United Performing Arts Fund (UPAF).
Mentioned in This Press Release
Recent Press Releases by Danceworks Inc.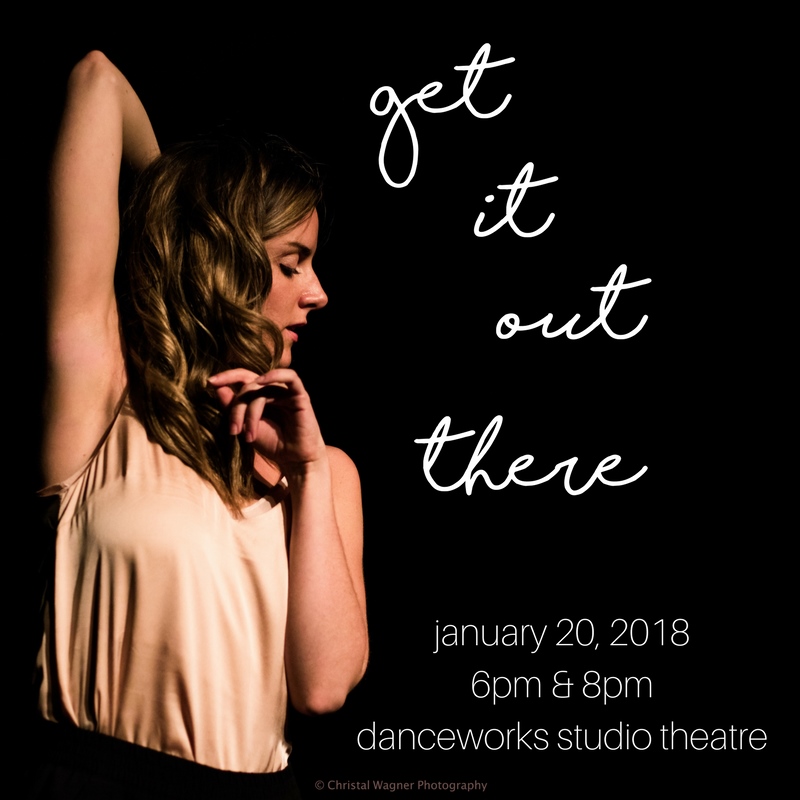 Jan 2nd, 2018 by Danceworks Inc.
Audiences are invited to make a night of it, and dine between performances!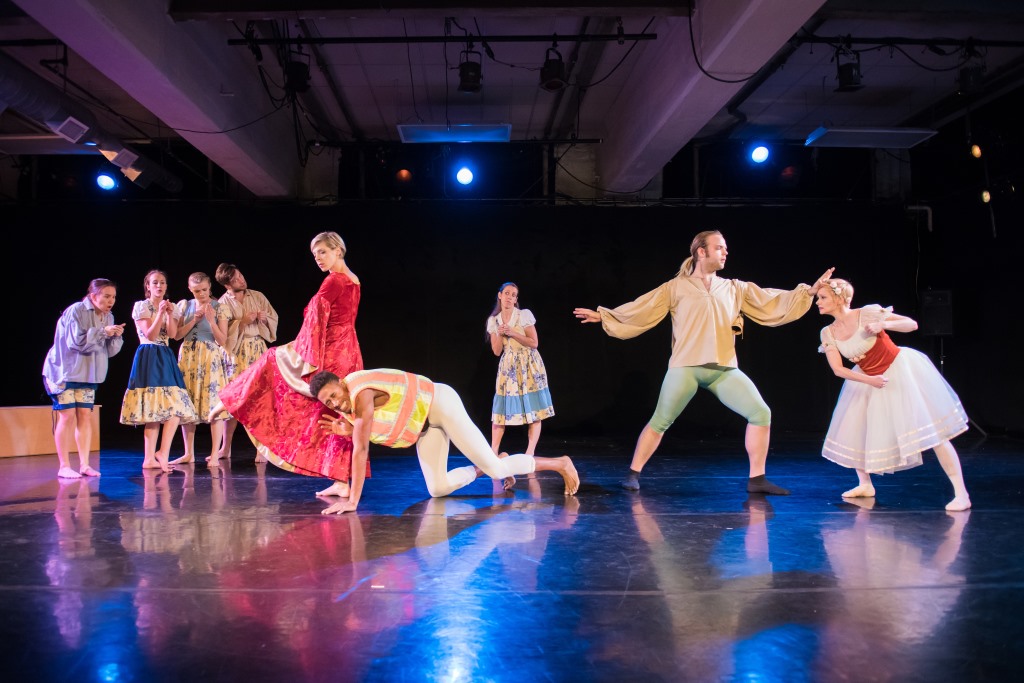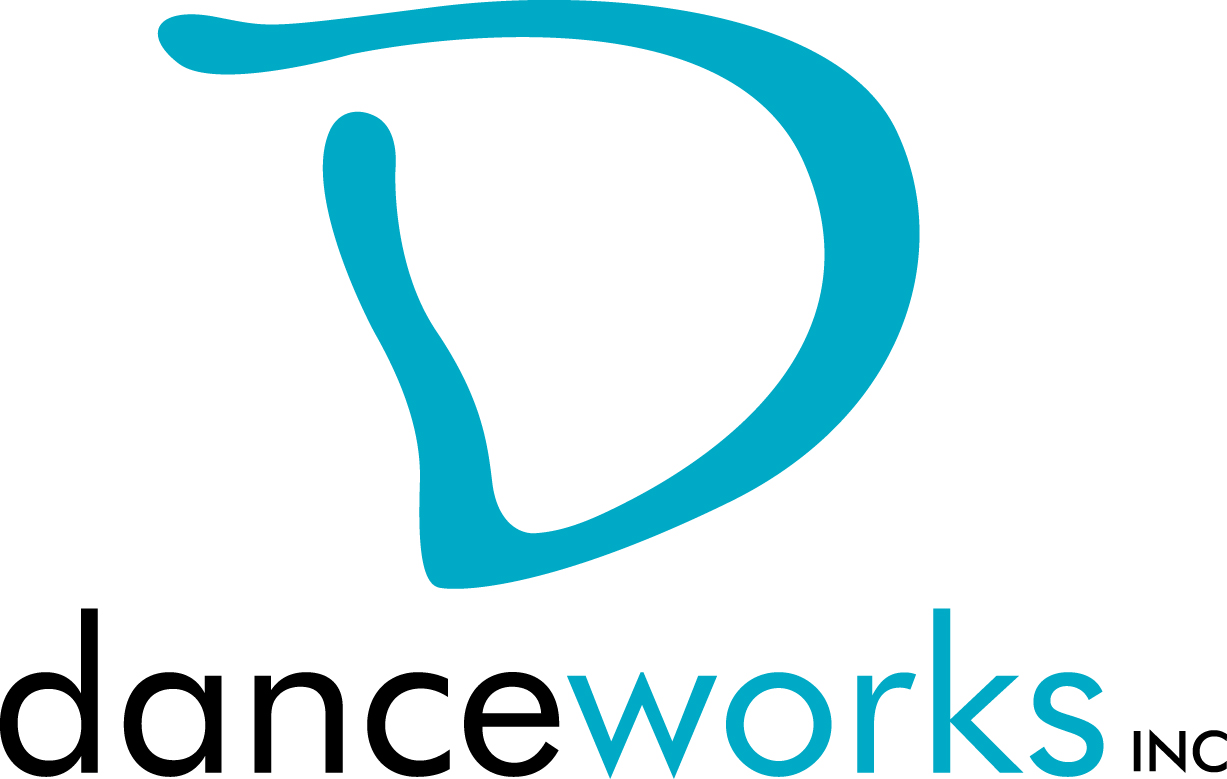 Oct 10th, 2017 by Danceworks Inc.
November 11-12 & 16-18, 2017 • Danceworks Studio Theatre