Press Release
Crossover… Not Just for THX Anymore
Attention, people of Milwaukee County!
Attention, people of Milwaukee County! Every so often there comes a time for us to do a little soul searching and researching. With the advent of the internet, we now have the ability to research almost anything we wish, but in reality we usually just accept the sound bites in 30 second political ads as gospel instead of researching a topic.
A local Milwaukee voice often says, and I paraphrase, "When you see something in the media, you need to ask why it is there." This 2014 Milwaukee County Sheriff primary election is a perfect example. Why are the Democrats trying to oust an incumbent minority sheriff from their own party especially when his policies work? For that exact reason…  they work.
You can plot a correlation chart on how much a "big government" politician despises a "small government" politician based upon how effective their policies are. The better they do the more they hate them. I cite Robin Hood; although when Robin Hood took from the rich he actually DID give back to the poor, but I digress.
So why should someone vote for Sheriff David Clarke on Tuesday, August 12th? More importantly, why should a Republican cross over and vote for him on the Democrat ticket? For that answer you have to look past your property line and beyond the end of your street. I live in a safe neighborhood but there are many who do not. Those who do not are asking someone to stand with them and stand up to the evils in our society; there are those who stand for power and there are those who stand for justice. I stand for justice, which is why I stand with Sheriff David Clarke. I ask you to do the same.
I understand that there are residents of Milwaukee County that have other primary elections to think about. For example, the residents of State Assembly District 20 have a Republican primary with more than 1 Republican candidate on the ballot as do the people of the 4th Congressional District. However, residents of Franklin and Oak Creek do not have any primary races of note. (When I say "of note," that means I doubt Segway Boy beats out incumbent Congressman Paul Ryan.) If you do not live in these districts then I implore you to cross over this Tuesday and vote in the Democrat primary election for Sheriff David Clarke. If there is a significant race in the Republican primary then might I suggest that you split your household; have 1 spouse vote in the Republican primary and the other spouse vote in the Democrat primary for Sheriff David Clarke.
I hesitate to think what would happen if this seat is lost to someone who will not think independently and makes decisions based on party politics instead of what is best for the people. What happens where I live won't change but there are those whose lives will be changed forever by losing someone they love. Hundreds of thousands of dollars are being poured into this campaign from outside sources. Ask yourself why. Anytime you have a scenario like that you can bet that whoever is slated to be taken out is so good that it disrupts that which isn't. Ayn Rand once said, "You can ignore reality but you can't ignore the consequences of ignoring reality." Don't ignore this… or suffer the consequences. Vote for Sheriff Clarke or vote for the decline of public safety.
Mentioned in This Press Release
Recent Press Releases by Red Arnold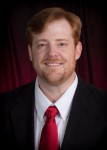 Oct 24th, 2014 by Red Arnold
Press release from the Red Arnold campaign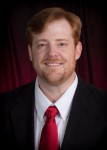 Sep 17th, 2014 by Red Arnold
Senator Larson, I just checked Politifact.com and saw that they gave you another "false" rating.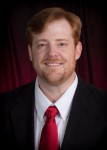 Sep 12th, 2014 by Red Arnold
Chris Larson calls voter ID restrictive.