Press Release
Cream City Foundation Awards $43,500 in Scholarships
The program will award scholarships to LGBTQ+ students in Southeast Wisconsin who are pursuing post-secondary education.
MILWAUKEE – Thirty-one students in the Milwaukee area will benefit from Cream City Foundation's LGBTQ+ Scholarship program this year. In only its first year, the program will award $43,500 in scholarships to LGBTQ+ students in Southeast Wisconsin who are pursuing post-secondary education.
The scholarships will be awarded at this year's Business Equality Lunch on Sept. 26 and will be for the 2016-2016 academic year.
"Creating access to post-secondary education is one important way Cream City Foundation can invest in the economic wellbeing of our LGBTQ+ community in Southeast Wisconsin," said Peter Holbrook, President and CEO of Cream City Foundation. "Research has shown that many of our community members, roughly one-third, earn $24,000 or less a year. Investing in the education of our future leaders and workforce talent results in lower rates of unemployment, greater earnings and more desirable work for the LGBTQ+ Community."
The LGBTQ+ Scholarship Program is made possible through the generosity of lead sponsors
BMO Harris Bank
and Husch Blackwell, as well as Milwaukee Gay Sports Network, the Windhover Foundation and the Ramón and Marstellar Equality Fund.
"It gives us great pride to serve as a founding partner of this important initiative that will assist the LGBTQ community in Southeast Wisconsin to nurture and develop their leaders of the future" said Jud Snyder, President, BMO Harris Equipment Finance Company.  "We are excited to see so many of our fellow corporations joining us with their support, and we look forward to the continued growth of the scholarship fund."
"Our firm is proud to partner with the foundation and others in promoting equal access to educational opportunity," said Husch Blackwell Chairman Maurice Watson. "Fostering a culture of inclusion is a core value of our firm, one that we constantly seek to promote internally, within the legal profession more broadly, and in the communities where we live and work."
In its eighth year, the Business Equality Lunch celebrates Milwaukee-area employers who have committed to fostering an inclusive environment and who have led the way with LGBTQ+ affinity groups. This year's keynote speaker is Christina Kahrl, a sportswriter and editor for ESPN.com, a member of the Baseball Writers Association of America and the first trans* woman voted into its ranks.
About Cream City Foundation
Cream City Foundation serves as the leader in mobilizing philanthropic resources, fostering strategic collaboration, effecting positive change and the advancement of the quality, dignity, and health of LGBTQ+ people in Southeastern Wisconsin. Cream City Foundation was founded in 1982. Initially begun with $500 in seed money, Cream City Foundation has grown to provide $1.4 million in grant dollars to many organizations and projects that are working to improve the quality of life for LGBTQ+ people.
Mentioned in This Press Release
Recent Press Releases by Cream City Foundation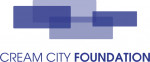 Dec 1st, 2017 by Cream City Foundation
Funding will support a partnership between Diverse & Resilient and Holton Street Clinic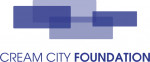 Jan 17th, 2017 by Cream City Foundation
Scholarships can be used for any post-secondary education at the undergraduate, graduate, professional, or post-graduate level.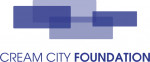 Jan 12th, 2017 by Cream City Foundation
Cream City Foundation's Board of Directors will be implementing a transition plan.