Press Release
Community Leaders Support the Milwaukee Art Museum as "Visionaries"
New level of giving directly supports the annual artistic vision across the Museum.
Milwaukee, Wis. – January 3, 2019 – The Milwaukee Art Museum starts 2019 by adding a new top individual giving level to its philanthropic support program, the Visionaries. Founding Visionaries include John and Murph Burke, Sheldon and Marianne Lubar, Joel and Caran Quadracci, Sue and Bud Selig and Jeff Yabuki and the Yabuki Family Foundation.
As the leading philanthropic circle of the Milwaukee Art Museum, the Visionaries support the overall artistic vision of the Museum through annual sponsorship of the full year of exhibition programs, as well as connections between exhibitions and with the community.
"This group is united by their generosity and their ability to see the potential in what they have helped build for the Museum and the community," said Marcelle Polednik, PhD, Donna and Donald Baumgartner Director, Milwaukee Art Museum. "We are grateful for their leadership, their support and their involvement in shaping the year, and the future of this Museum. With their help, we truly will be able to take program excellence to new heights."
The Visionaries' level of support helps ensure financial sustainability as the Museum builds a cohesive artistic perspective across its three rotating gallery spaces and Collection rotations, and in the programming that connects the variety of exhibitions across seasons and the year.
The Museum identified the need for a higher level of recognition for long-term donor commitment and involvement during the early research it gathered for its strategic plan. The strategic plan is currently underway and expected to be completed in phases throughout 2019.
"The addition of multiple rotating exhibition spaces in 2015 created the opportunity to look not just at a single exhibition, but also at how all the exhibitions work together," said Margaret Andera, interim chief curator and contemporary curator, Milwaukee Art Museum. "Establishing this bigger artistic vision takes more than intelligence and passion. It requires the kind of steadfast support and broad perspective that these Visionaries bring."
The founding group of Visionaries helped shape the program, guiding Museum leadership in new ways to connect with donors and involve them in directly supporting the artistic exhibition portion of the Museum's mission. The founding Visionaries are also part of the 2019 Visionaries group, making the exhibitions on view throughout the 2019 calendar year possible as well. Additional Visionaries are likely to join the program in 2019.
Exhibitions in 2019 at the Milwaukee Art Museum include Bouguereau & America, Sara Cwynar: Image Model Muse, Charles Radtke: Contained, and James Nares: Moves.
About the Milwaukee Art Museum
Home to a rich collection of more than 30,000 works of art, the Milwaukee Art Museum is located on the shores of Lake Michigan. Its campus includes the Santiago Calatrava–designed Quadracci Pavilion, annually showcasing three feature exhibitions, and the Eero Saarinen–designed Milwaukee County War Memorial Center and David Kahler‒designed addition. In 2016, after a yearlong renovation, the Museum reopened its Collection Galleries, debuting nearly 2,500 world-class works of art within dramatically transformed galleries and a new lakefront addition. This reimagined space also allows for the presentation of additional changing exhibitions. For more information, please visit: mam.org.
Mentioned in This Press Release
People
:
Bud Selig
,
Caran Quadracci
,
David Kahler
,
Donald Baumgartner
,
Eero Saarinen
,
Jeffery Yabuki
,
Joel Quadracci
,
John J. Burke Jr.
,
Kathryn Burke
,
Marcelle Polednik
,
Margaret Andera
,
Marianne Lubar
,
Santiago Calatrava
,
Sheldon Lubar
,
Sue Selig
Recent Press Releases by Milwaukee Art Museum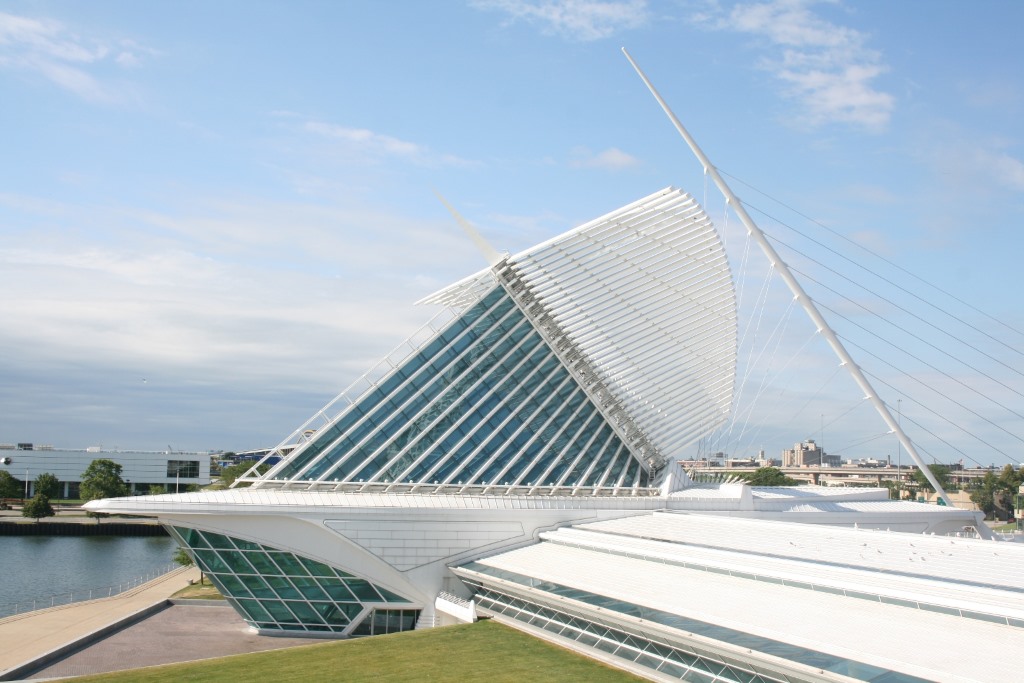 Feb 20th, 2019 by Milwaukee Art Museum
Families can enjoy hands-on art activities and performances inspired by stories in the paintings of Bouguereau & America.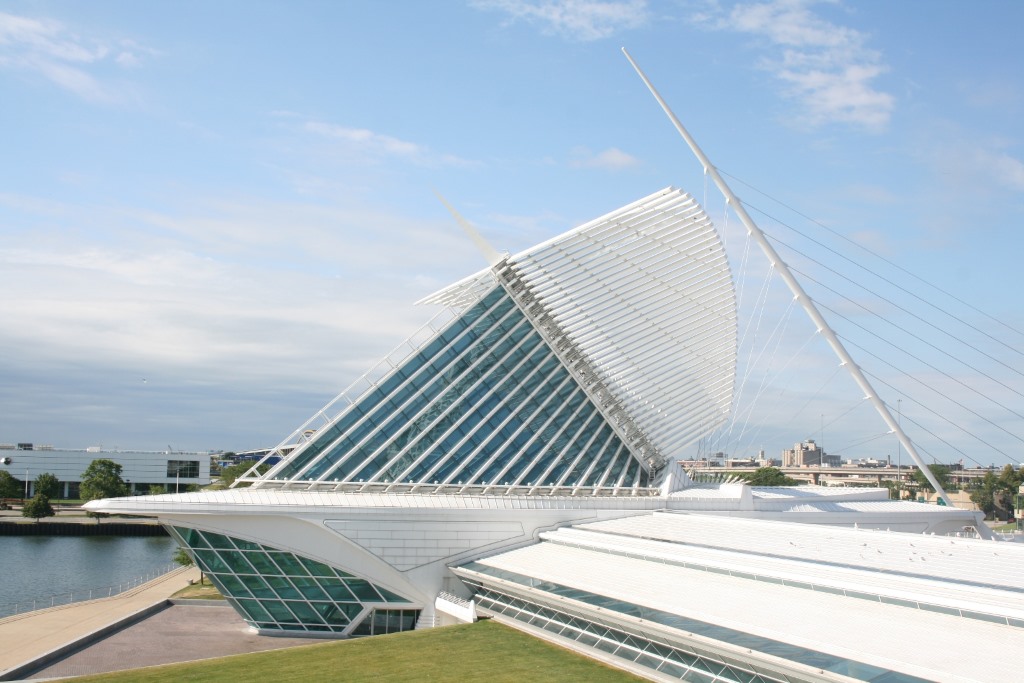 Feb 5th, 2019 by Milwaukee Art Museum
Sara Cwynar: Image Model Muse offers feminist perspectives of consumer culture through a series of photographs and works on film.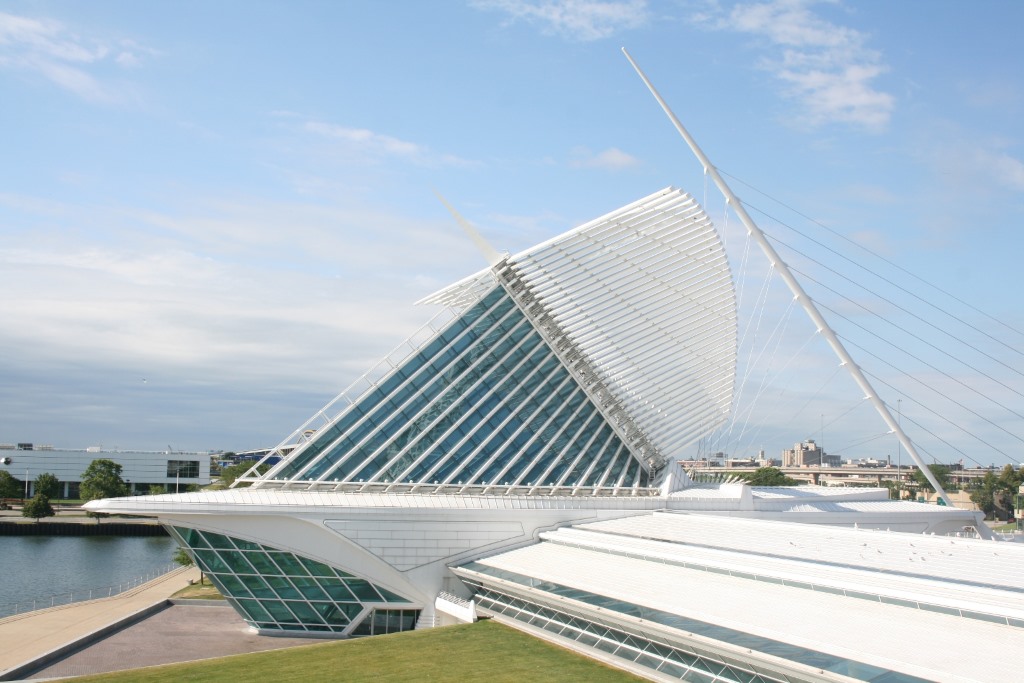 Jan 31st, 2019 by Milwaukee Art Museum
Winners were selected out of more than 3,700 total submissions in categories that include Comic Art, Photography, Video & Animation, Printmaking and Ceramics & Glass.