Press Release
City of West Allis To Host Open House to Discuss Concepts for National Avenue Corridor
Public Invited to Attend
The City of West Allis invites local residents and business owners to an open house on
Thursday, March 5, 2015 from 5:30 to 7:30 p.m.
in the Constitution Room of the West Allis Public Library located at 7421 W. National Ave. in West Allis. At the open house, attendees will be asked to share feedback and insights regarding the City's planning process and issues for the National Avenue Corridor.
Guided by the support and vision of local Alderpersons, the future reconstruction of National Avenue in 2018, between S. 70th St. and S. 76th St. and between S. 92nd St. and S. 95th St., is providing a unique opportunity for the City and key stakeholders to analyze the larger corridor – from S. 68th to S. 95th St. – and develop a plan that increases the customer base for local businesses, even during construction, and recruits new businesses to fill vacancies.
To assist with this process, the City has hired GRAEF, a local engineering and planning firm, alongside key subconsultants, to analyze the physical and market condition of the area, gather local input through various platforms and develop a plan for the corridor that will improve the overall business and neighborhood experience of the area.
"We have a great opportunity to redefine the National Avenue Corridor," said West Allis Mayor, Dan Devine. "We need a vision and a plan for National Avenue to build upon recent investments and identify and capitalize on opportunities along one of the City's most essential economic arteries."
In partnership with the City, GRAEF and its team will consider how the City can support, retain, and attract residents and businesses to create a more vibrant corridor. The plan will address what can be done to transform the physical and architectural appearance of properties along the corridor in order to define the area as a unique business district.
The open house will offer a dynamic session for residents, property owners, and business owners. It will include a number of tables at which attendees can provide their feedback informally on transportation along the corridor, including bicycling, walking, driving and parking, the visual appearance of the corridor, including streetscape, building appearances and public spaces, and business development opportunities. Feedback from attendees will be incorporated into the final plan prepared by GRAEF. The plan, anticipated to be complete in July 2015, will be submitted to the City Plan Commission and Common Council for review and approval, at which time there will be additional opportunities for public input.
Mentioned in This Press Release
Recent Press Releases by Press Release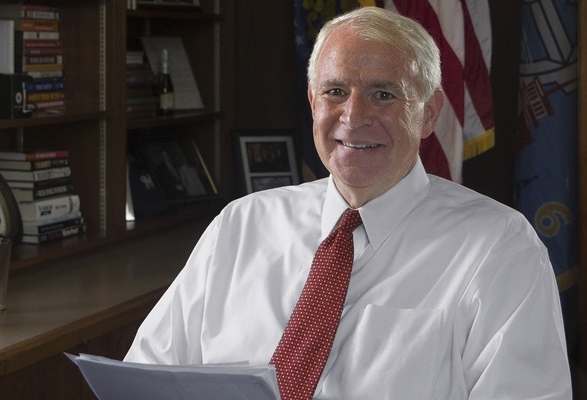 Nov 15th, 2019 by Press Release
Statement by Patrick Guarasci, Senior Advisor at Barrett for Milwaukee Nov 13th, 2019 by Press Release
Former contributor to Cracked.com, Kimmy also wrote a regular column reviewing terrible horror films for Horrorhomework.com, aptly titled Kimmy Karnage's Turds of Terror. Nov 11th, 2019 by Press Release
"Our bottom line concern is for the patients, our community's veterans," said Pam Fendt, president of the Milwaukee Area Labor Council.