Press Release
Chez Ordoñez Endorses Charlie Fox For 5th District County Supervisor
Chez Ordoñez Endorses Charlie Fox For 5th District County Supervisor
MILWAUKEE- Charlie Fox, candidate for the open 5th District Milwaukee County Board seat, announced today the endorsement of  Hispanic and LGBT rights, and civil liberties leader, Chez Ordoñez.  Mr. Ordoñez gave this statement about Charlie and his support for Charlie's candidacy:
"I met Charlie when he was the chair of the Milwaukee Area Chapter of the American Civil Liberties Union and I was on the Board of Directors.  We have worked very closely together over the years advocating for equal rights and protections, access to jobs, medical care, transportation and safety within our communities.
Charlie is a leader, but more importantly Charlie is a true friend. Seeing someone who is so dedicated to and passionate about others made me want to be his friend and also have him be a mentor. Over the years of working very closely together, seeing his dedication was motivation for me to keep advocating for social justice. As a Commissioner of Equal Rights for the City of Milwaukee, I came into the job immediately hopeful with new ideas and wanting to fix the wrongs. I quickly realized there was so much red-tape in the system and this was very discouraging for me. Charlie kept me motivated and showed me that I needed to stay focused and passionate about helping the community and most importantly that while it was not easy, it was necessary.
I am endorsing Charlie Fox because he is the best person for the job. He has lived in Milwaukee for over 40 years and in our district for over 30. He understands how government should work for the people, understands how to get resources to people in his community and, most importantly, the community trusts him because they know him."
Mr. Ordoñez is a member of the Milwaukee Equal Rights Commission and has formerly worked as the Communications Director for El Centro along with many other positions.
The special election is November 4th.  To learn more about Charlie Fox, like "Fox for Supervisor" on Facebook or visit www.FoxForSupervisor.com.
Mentioned in This Press Release
Recent Press Releases by Charlie Fox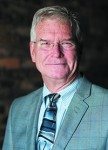 Oct 29th, 2014 by Charlie Fox
The Shepherd Express today announced its endorsement of Charlie Fox for 5th District County Board Supervisor.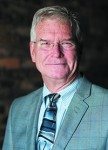 Oct 13th, 2014 by Charlie Fox
The Clean Wisconsin Action Fund officially announced their endorsement of Charlie Fox for Milwaukee County Board Supervisor District 5.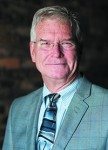 Oct 2nd, 2014 by Charlie Fox
Charlie Fox, candidate in the November 4 Special Election for the open 5th District Milwaukee County Board seat, attended County Executive Abele's 2015 budget presentation.