Press Release
CBS 58 Announces Morning News Expansion
Adding Additional Hour Weekdays 8-9 A.M. on WMLW
3/31/21- Milwaukee – Weigel Broadcasting Co.'s CBS 58, WDJT-TV continues to strengthen its commitment to viewers by expanding the CBS 58 Morning News on WMLW. Beginning Monday, April 26, the morning news broadcast will add an additional hour giving viewers two hours of live news and weather every weekday morning on WMLW, The M from 7 a.m. – 9 a.m. Anchored by Mike Curkov, Pauleen Le, Meghan Reistad, and Meteorologist Justin Thompson-Gee, the CBS 58 Morning News currently airs weekdays from 4:30 a.m. to 7 a.m. on CBS 58 and on WMLW, The M from 7 a.m. – 8 a.m.
"This expansion gives Southeastern Wisconsin viewers more opportunity to get the local news and weather they need. We'll have more time to show people what's happening in their hometown and to do more in-depth reporting like Q&As that answer viewers' questions," said
Kent Harrell
, News Director at CBS 58.
CBS 58 is seen on Channel 58, Spectrum/Time Warner Channel 1005, Spectrum/Charter 605, DirecTV 58, Dish Network 58, U-Verse 1005. WMLW is seen on Channel 49, Spectrum/Time Warner 1007, Spectrum/Charter 608, DirecTV 49, Dish Network 49, U-Verse 1007.
Weigel Broadcasting Co. is a family-owned media company based in Chicago, Illinois. The company owns and operates national television networks, as well as local broadcast stations throughout the country. Weigel is a leader in the media industry with "MeTV," Memorable Entertainment Television, the number-one rated classic television network, as well as the "Movies!" Network in cooperation with the Fox Television Stations, the "DECADES" Network, the "H&I" Network and the "Start TV" Network in association with the CBS Television Stations. Weigel's local stations include CBS, ABC, The CW, MyNet and Telemundo network affiliates. Weigel and its affiliate companies broadcast network and independent television stations in Los Angeles, Chicago, Dallas, San Francisco, Houston, Phoenix, Seattle, Denver, St. Louis, Nashville, Salt Lake City, Hartford, Milwaukee, South Bend and Rockford.  Weigel is also the creator of the nationally syndicated music format "MeTV FM."  For more information on Weigel, visit: https://www.weigelbroadcasting.com/
Mentioned in This Press Release
Recent Press Releases by CBS 58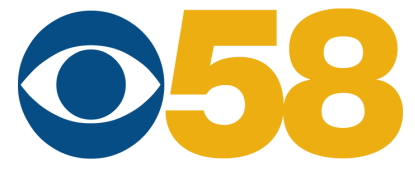 Apr 15th, 2021 by CBS 58
Adding Additional Hour Weekdays 8-9 A.M. on WMLW