Press Release
CALL FOR ARTISTS: RAM Artist Fellowships 2018
Sponsored by a Grant from the Osborne and Scekic Family Foundation
Racine, WI  December 29, 2017. Racine Art Museum (RAM) is seeking artists in the Racine/Kenosha area to submit their work to the RAM Artist Fellowship Exhibition 2018. The show's mission is to showcase the diversity and vitality of the Racine/Kenosha visual arts community by supporting the professional development of its artists. Four recipients will be featured in solo exhibitions at RAM's Wustum Museum of Fine Arts, August 16 – November 23, 2019.
Fellowship Awards
These competitive awards recognize artists, at all stages of their careers, who are creating outstanding work in all media including painting/drawing, printmaking, photography, bookmaking, sculpture, installation, film/video, fibers, glass, metals, wood, and ceramics. By increasing critical attention and exposure for recipients, the fellowships seek to foster their continued artistic and professional development.
Four $2,500 fellowships will be awarded, which may be used for any expenses that will assist in the development of new work and advance their artistic careers, e.g. equipment and supply purchases, studio rental, travel, etc. A color brochure will accompany the fellowship exhibitions.
Eligibility
Visual Artists at all stages of their careers who reside in the Racine/Kenosha urban corridor east of I-94 are eligible. Applicants must be over 21 years old and not currently enrolled in a degree program. All art media are eligible.
Application Requirements
Applications must be submitted online through ramart.org by Friday, January 12, 2018. Applications must include an artist statement, artist resume, and digital images of 10 works of art. For professional images, RAM's Photo Studio is available at RAM's Wustum Museum to take excellent photos of the work. The studio is available year-round to any artist for $10 an hour. More information can be found online at ramart.org.
Together, the two campuses of the Racine Art Museum, RAM in downtown Racine at 441 Main Street and the Charles A. Wustum Museum of Fine Arts at 2519 Northwestern Avenue, seek to elevate the stature of contemporary crafts to that of fine art by exhibiting significant works in craft media with painting, sculpture, and photography, while providing outstanding educational art programming.
Docent led contemporary craft and architectural tours of the museums are available. Both campuses of the Racine Art Museum, are open Tuesday – Saturday 10:00 am – 5:00 pm, and are closed Mondays, Federal holidays and Easter. RAM is open Sunday Noon – 5:00 pm, while Wustum is closed Sundays. An admission fee of $7 for adults, with reduced fees for students and seniors, applies at RAM. Admission to Wustum is free. Members are always admitted without charge to either campus.
Mentioned in This Press Release
Recent Press Releases by Racine Art Museum

Apr 26th, 2019 by Racine Art Museum
Limited tickets are available for this exciting evening, and may be reserved online at ramart.org.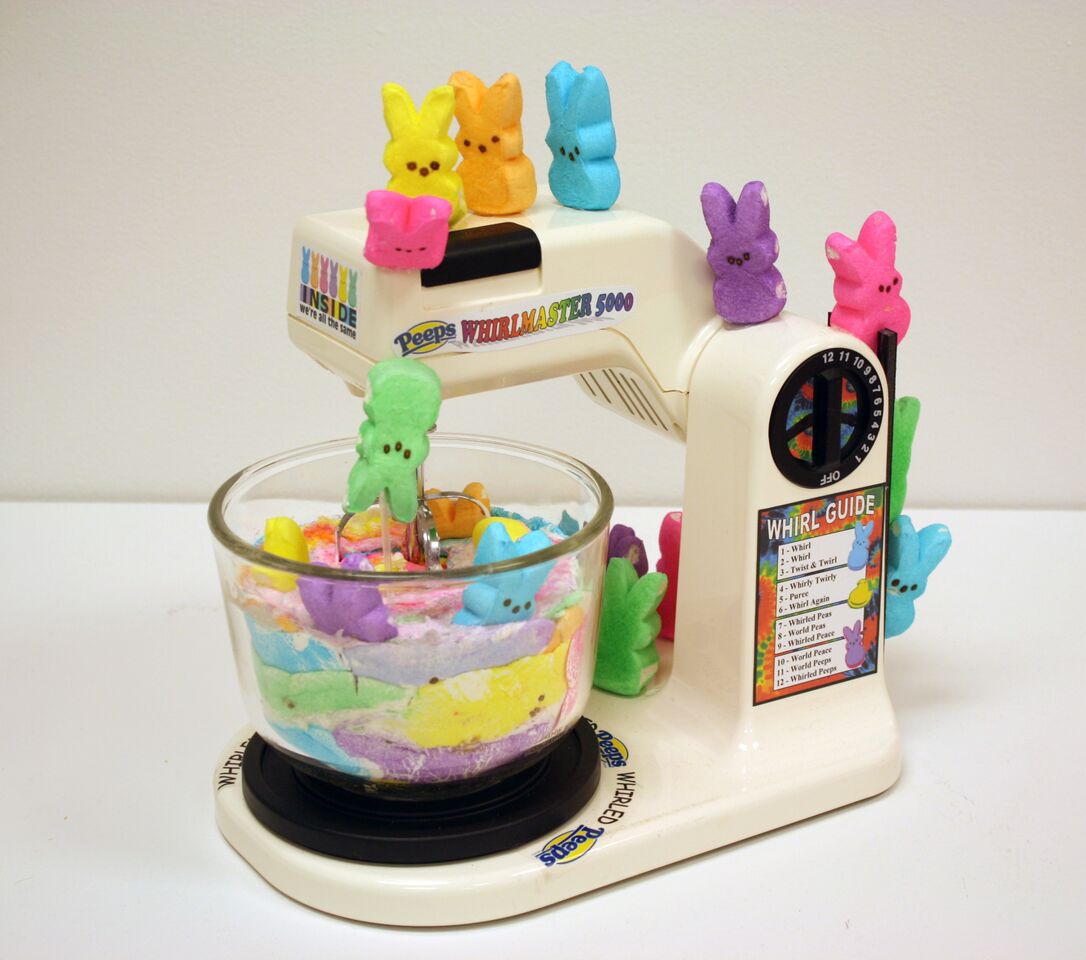 Apr 8th, 2019 by Racine Art Museum
Open through April 28, the RAM 10th Annual International PEEPS Art Exhibition features 165 entries that demonstrate the talent of over 237 artists from across the country.