Press Release
Black Cat Alley will unveil three new works at its Mural Festival 9/22-9/23
There will be other new installations to reveal in Black Cat Alley that weekend, including new wayfinding signage, garden updates and recent works placed there in summer.
(MILWAUKEE, WI) – In September, the East Side will kick off the installment of three new murals at Black Cat Alley, making a total of six new public artworks released in 2018 in the space. Following in the tradition of the original installation in 2016, the Black Cat Alley will hold a Mural Festival in association with Doors Open Milwaukee, to celebrate and "unveil" the new murals to the community.
All three artists are Milwaukee-based. They were chosen by a six-person jury from among over 50 entries that came in mostly from the state of Wisconsin, but many were applying as nationally-known, out of town artists. "The call for artists did not specify Milwaukee as a restriction," says Program Director Stacey Williams-Ng, "nor did we feel a pinch from budget restrictions. We chose these three proposals because they really stood out, and we are very glad to feature Milwaukee artists."
The three artists are Ken Brown, David Najib Kasir and Byada Meredith. Black Cat Alley will be releasing more information about their work on upcoming social media posts, and will host a special "Meet the Artists" event in September during the Fall Experiment programming happening at UWM's Kenilworth campus the weekend of September 21st and 22nd.
There will be other new installations to reveal in Black Cat Alley that weekend, including new wayfinding signage, garden updates and recent works placed there in summer.
Black Cat Alley's Mural Festival, hosted by the East Side BID, will be a part of the Fall Experiment sponsored by
Northwestern Mutual
,
gener8tor
,
88Nine Radio Milwaukee
, BLK SHP Milwaukee (pronounced "black sheep") and Milwaukee Film. The entire block of the Black Cat Alley district, including the UWM Kenilworth campus and the Oriental Theater, will be filled with overlapping and surprising experiences which are meant to highlight the incredible talent Milwaukee enjoys in the worlds of tech, art, film and music.
Visitors to the Mural Festival on September 22-23 will enjoy new art installations, dance performances, food trucks and more. All are welcome to enjoy other aspects of the Fall Experiment as well, as most of the events are free and open to the public.
Kristin Godfrey, Executive Director of the East Side BID, adds "This has been an exciting year of happenings in the Alley. The more programming we can bring to Black Cat Alley, the better. It is a place that stimulates conversations and benefits the whole community."
To arrange an interview or to request images, please contact Stacey Williams-Ng at blackcatMKE@gmail.com.
About Black Cat Alley
Black Cat Alley is a project sponsored by the East Side BID (Business Improvement District) in Milwaukee, Wisconsin. The brainchild of local citizens and volunteers, Black Cat Alley is now a major arts destination for our city and the model for other public mural projects. The space includes work by 20+ artists in a one-block alleyway. Major sponsors include Northwestern Mutual, private donors, and the Milwaukee Arts Board.
About the East Side BID
The East Side Business Improvement District is responsible for the management, promotion, and staffing for the commercial area. The services include marketing, events, litter maintenance, landscaping, holiday lighting, and business recruitment, and economic development.
About the Artists
Ken Brown is a Milwaukee artist, educator and public speaker. "One word that describes the heart of my work is contrast," says Brown. His work features stunning visual paradoxes of shape, form and color that challenge the eye. He can be found on Instagram at @artistkenbrown.
David Najib Kasir is contemporary oil-painter living and working in Milwaukee, WI. According to his website, "[his] work is comprised of personal narrative and surrounds the act of coming to terms with the challenges of family, life, love and loss." His work can be found on his website at davidnajibkasir.com
Byada Meredith, a Milwaukee resident, is originally from Thailand where she studied art at King Mongkut's Institute of Technology in Ladkrabang (Bangkok). She is an experienced muralist and much of her work is about navigating new spaces and experiences. Her work can be viewed online at http://beyada.wixsite.com/byadaart
Mentioned in This Press Release
Recent Press Releases by East Side BID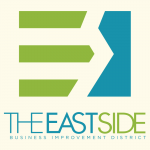 Oct 22nd, 2019 by East Side BID
This 20s/30s style night-out "honors" the passing of the 18th amendment 100 years ago and is inspired by Milwaukee's own prohibition history.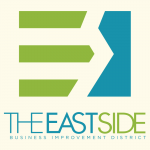 Oct 10th, 2019 by East Side BID
The event will be free to enter, and only those over 21 will be allowed in.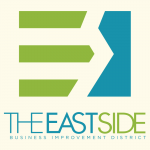 Sep 23rd, 2019 by East Side BID
Kids can create their own chalk masterpieces among the world-class street art on the muraled walls between East Kenilworth Place and East Ivanhoe Place on Milwaukee's East Side.