Press Release
BelAir Cantina Ice Bar Makes its Cool Return to The Corners Jan. 20
Ice carved photo opportunities, specialty drinks and a one-of-a-kind experience is back following 2021 success
Town of Brookfield, Wis. – The Corners of Brookfield and BelAir Cantina restaurant are back for a second year of frigid fun with the return of an outdoor ice bar that will be constructed the third week in January. The 19 ft., 10,000-pound ice bar, featuring ice-carved photo frames, games, and specialty drinks, will open to the public starting Thursday, Jan. 20 from 4 to 8 p.m.
New this year, two giant ice luges will be sculpted, allowing for a specialty and icy drink demonstration with every shot poured. Also new this year, groups can reserve a VIP ice bar experience, including 90 minutes in a private heated booth for up to six guests, complimentary drink package, complimentary blankets from sponsor Don Julio and more. To make a reservation, visit www.belaircantina.com/icebar.
"Last year's first-ever ice bar experience at The Corners was such a success, we can't wait for its return. This is the perfect way to enjoy your favorite beverage with friends while embracing our Wisconsin winter," said
Chelsea Roessler
, director of marketing and events at The Corners of Brookfield.
The ice bar will be in Market Square in front of BelAir Cantina. In addition to the bar, partner Art Below Zero will create ice mini golf, pet friendly photo booths, ice photo frames and more. Guests can enjoy a specialty cocktail like Don Julio's Fire & Ice Margarita at the bar or cozy up near the heated, outdoor seating throughout market square.
"We are thrilled to be bringing back this event for the second year," said Matt Roman Lopez, director of operations at BelAir Cantina. "We are also grateful & excited to showcase new drinks from our new sponsors this year, Don Julio & Loan River's Ranch Water!"
The duration of the ice bar experience will be up to Mother Nature, but organizers expect it to last a few weeks. Dates and hours of operation will include varying afternoons and evenings, and all are listed on the Center's website here. Additional information about these and other events can be found at www.thecornersofbrookfield.com.
About The Corners of Brookfield
The Corners of Brookfield is a 750,000-square-foot premier town center, comprising 400,000 square feet of retail and restaurant space, 244 luxury apartment homes and parking for more than 1,700 cars. For more information visit www.TheCornersofBrookfield.com or Facebook.
About BelAir Cantina
BelAir Cantina, a Mexican-fusion restaurant, opened its first location on Milwaukee's east side in 2010. Popular for its inventive taco flavors and nearly 100 varieties of tequila, BelAir currently has locations in Milwaukee, Wauwatosa, Brookfield, Oak Creek and Madison.
Mentioned in This Press Release
Recent Press Releases by The Corners of Brookfield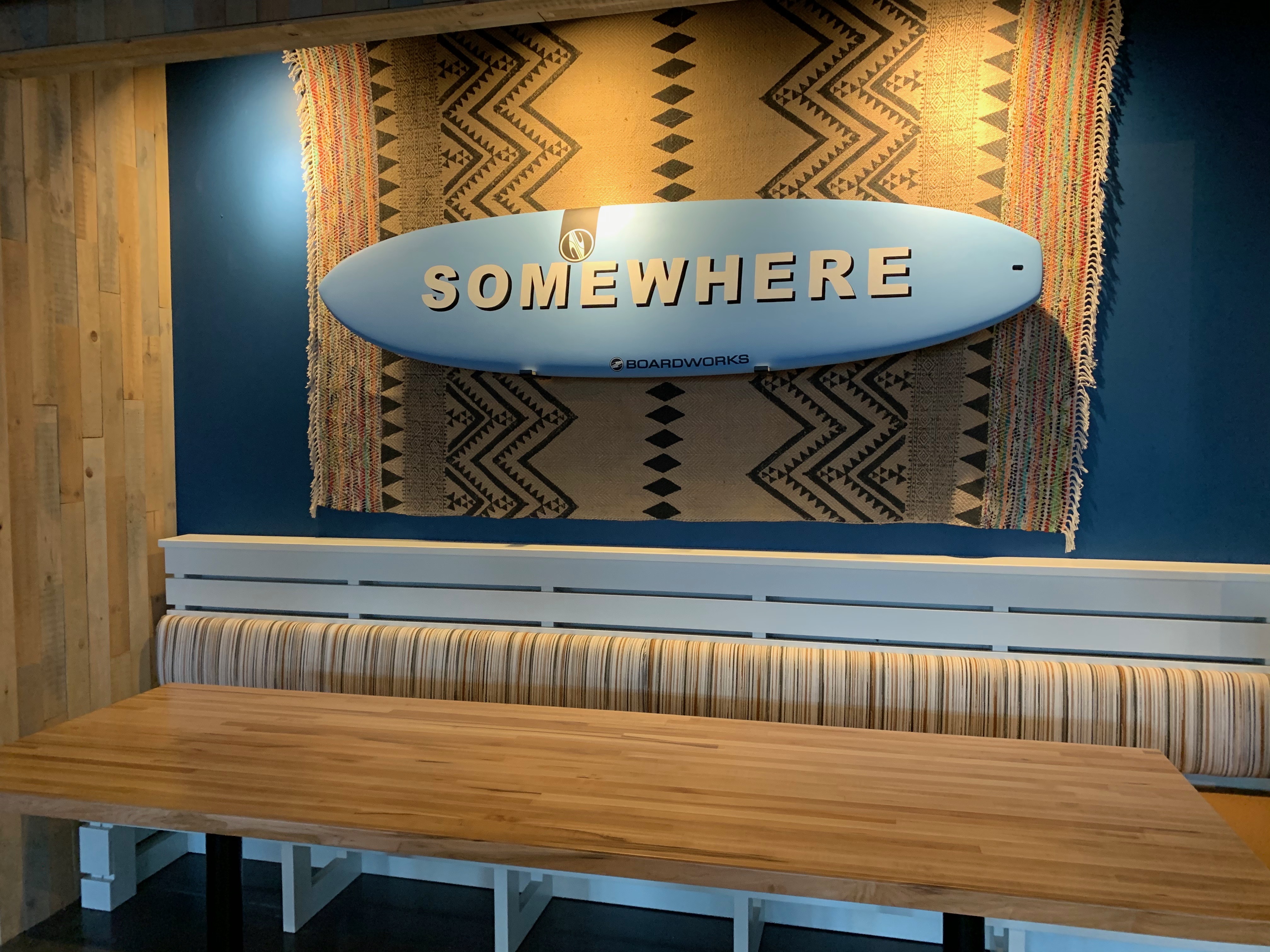 Jan 5th, 2022 by The Corners of Brookfield
Ice carved photo opportunities, specialty drinks and a one-of-a-kind experience is back following 2021 success
Sep 4th, 2020 by The Corners of Brookfield
New space opens to the public today, Sept. 4, as additional renovations are made to former space; full restaurant grand reopening slated for October