Press Release
Baldwin Seeks Swift Release of LIHEAP Heating Help
40 U.S. Senators Urge Trump Administration to Make LIHEAP Funds Available to States
WASHINGTON, D.C. – With colder weather approaching and energy costs projected to increase this winter, U.S. Senator Tammy Baldwin (D-WI) and her colleagues are urging the U.S. Department of Health and Human Services (HHS) to release funds for the Low-Income Home Energy Assistance Program (LIHEAP) as swiftly and at the highest level possible under the current continuing resolution. The Senators, led by Jack Reed (D-RI) and Susan Collins (R-ME), say the federal LIHEAP funding is a crucial lifeline that assists low-income households and seniors on fixed incomes in paying their energy bills and staying safe during the winter. HHS typically releases 90 percent of the $3.7 billion full year appropriation under a continuing resolution.
The Senators wrote, "As the main federal program that helps low-income households and seniors with their energy bills, LIHEAP provides critical assistance during the cold winter and hot summer months. October marks the start of the heating season for many states and low-income families and seniors will be facing additional strains on their household budgets. In addition, millions of low-income families, including seniors, are facing new and severe financial hardship due to the coronavirus, making the assistance provided through LIHEAP more important than ever."
They continued,
"As state agencies work to prepare their LIHEAP programs for the coming winter, it is crucial that they have the resources they need to assist low-income households and seniors as soon as possible, especially in light of the current health crisis.  As such, we request that you quickly release LIHEAP funds at the highest level possible to allow states to prepare for the upcoming season, so that low-income households do not have to choose between paying for heat and affording other necessities like food or medicine."
The average cost of home heating is unaffordable for millions of low-income households, costing an average of $911 per year nationally. LIHEAP is a federally funded program that helps low-income households with their home energy bills by providing payment and/or energy crisis assistance. The timely release of these funds will provide critical assistance to families and seniors, as well as individuals who have lost their jobs as a result of the pandemic. According to the National Energy Assistance Directors' Association, 15 to 20 percent of residential customers are at least 60 days behind on their electric and natural gas bills. As of July 31, 2020, these resulting overdue electric bills are estimated to be between $8 billion and $9.9 billion, and between $975 million and $1.3 billion for overdue natural gas bills.
In addition to Senators Baldwin, Reed and Collins, the bipartisan letter was signed by Senators Patrick Leahy (D-VT), Lisa Murkowski (R-AK), Patty Murray (D-WA), John Hoeven (R-ND), Jeanne Shaheen (D-NH), Bob Casey (D-PA), Tina Smith (D-MN), Mazie Hirono (D-HI), Catherine Cortez Masto (D-NV), Dianne Feinstein (D-CA), Maggie Hassan (D-NH), Angus King (I-ME), Sheldon Whitehouse (D-RI), Debbie Stabenow (D-MI), Richard Blumenthal (D-CT), Michael Bennet (D-CO), Maria Cantwell (D-WA), Kirsten Gillibrand (D-NY), Cory Booker (D-NJ), Elizabeth Warren (D-MA), Amy Klobuchar (D-MN), Kyrsten Sinema (D-AZ), Sherrod Brown (D-OH), Dick Durbin (D-IL), Ed Markey (D-MA), Bernie Sanders (I-VT), Chris Coons (D-DE), Gary Peters (D-MI), Ron Wyden (D-OR), Mark Warner (D-VA), Jacky Rosen (D-NV), Joe Manchin (D-WV), Chris Murphy (D-CT), Ben Cardin (D-MD), Doug Jones (D-AL), Jeff Merkley (D-OR), and Tammy Duckworth (D-IL).
Full text of the letter is available here.
An online version of this release is available here.
NOTE: This press release was submitted to Urban Milwaukee and was not written by an Urban Milwaukee writer. It has not been verified for its accuracy or completeness.
Mentioned in This Press Release
People
:
Amy Klobuchar
,
Angus King
,
Ben Cardin
,
Bernie Sanders
,
Bob Casey
,
Catherine Cortez Masto
,
Chris Coons
,
Chris Murphy
,
Cory Booker
,
Debbie Stabenow
,
Dianne Feinstein
,
Dick Durbin
,
Doug Jones
,
Edward Markey
,
Elizabeth Warren
,
Gary Peters
,
Jack Reed
,
Jacky Rosen
,
Jeanne Shaheen
,
Jeff Merkley
,
Joe Manchin
,
John Hoeven
,
Kirsten Gillibrand
,
Kyrsten Sinema
,
Lisa Murkowski
,
Maggie Hassan
,
Maria Cantwell
,
Mark Warner
,
Mazie Hirono
,
Michael Bennet
,
Patrick Leahy
,
Patty Murray
,
Richard Blumenthal
,
Ron Wyden
,
Sheldon Whitehouse
,
Sherrod Brown
,
Susan Collins
,
Tammy Baldwin
,
Tammy Duckworth
,
Tina Smith
,
Tina Smith
Recent Press Releases by U.S. Sen. Tammy Baldwin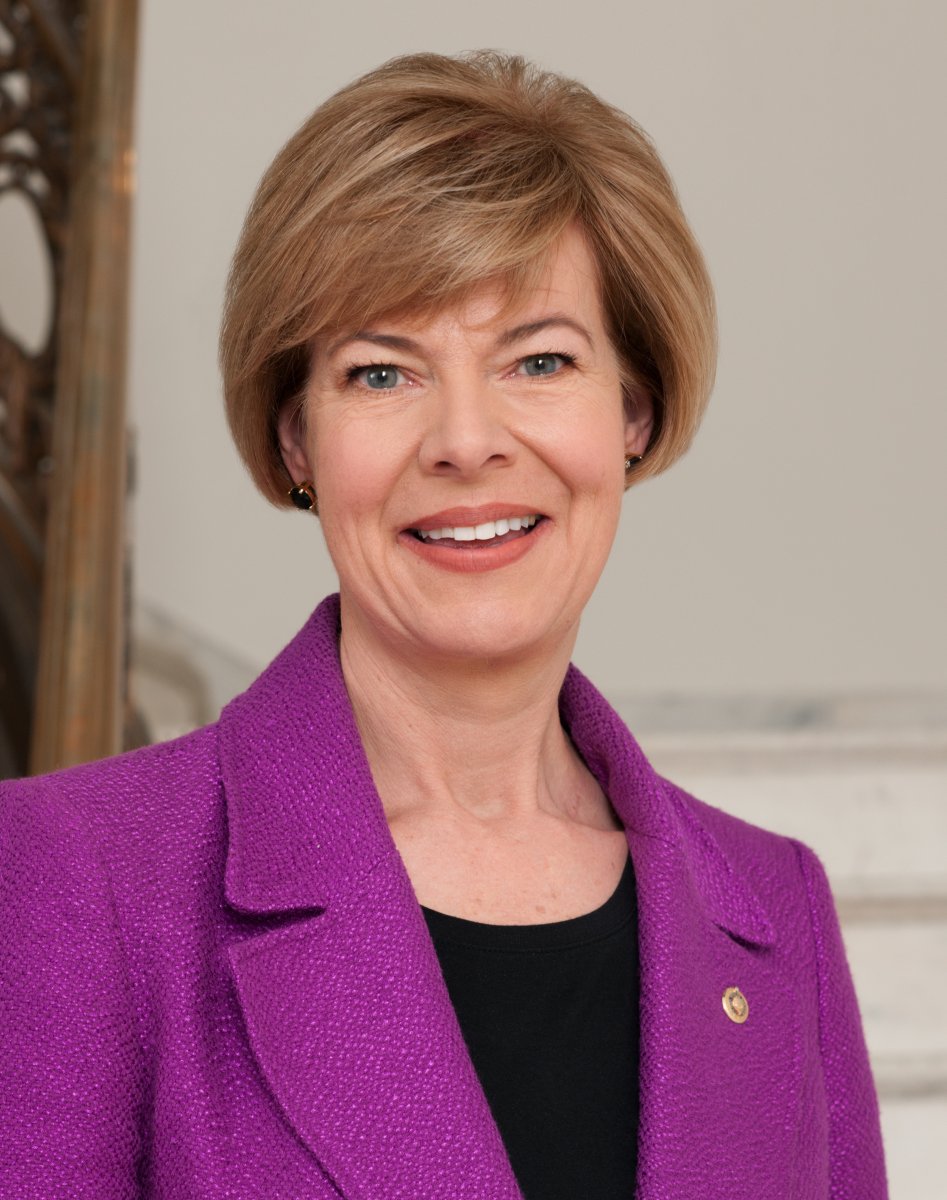 Sep 20th, 2023 by U.S. Sen. Tammy Baldwin
Ahead of conflicting Packers, Vikings, and Lions games this weekend, Baldwin rallies support for guaranteeing Packers broadcast for all Wisconsinites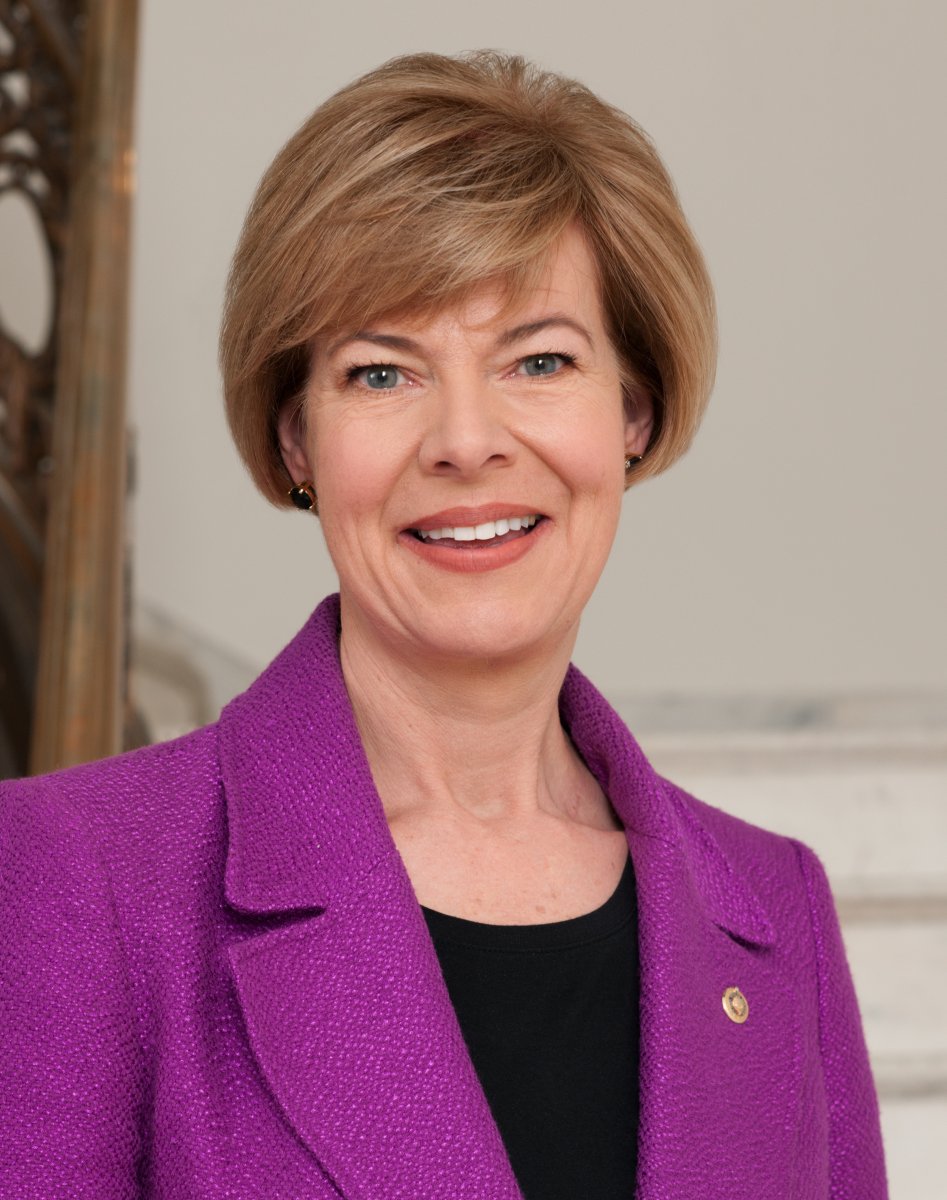 Sep 20th, 2023 by U.S. Sen. Tammy Baldwin
Baldwin standing with seniors against drug company seeking to reverse Inflation Reduction Act provision that will cut prices, save American taxpayers billions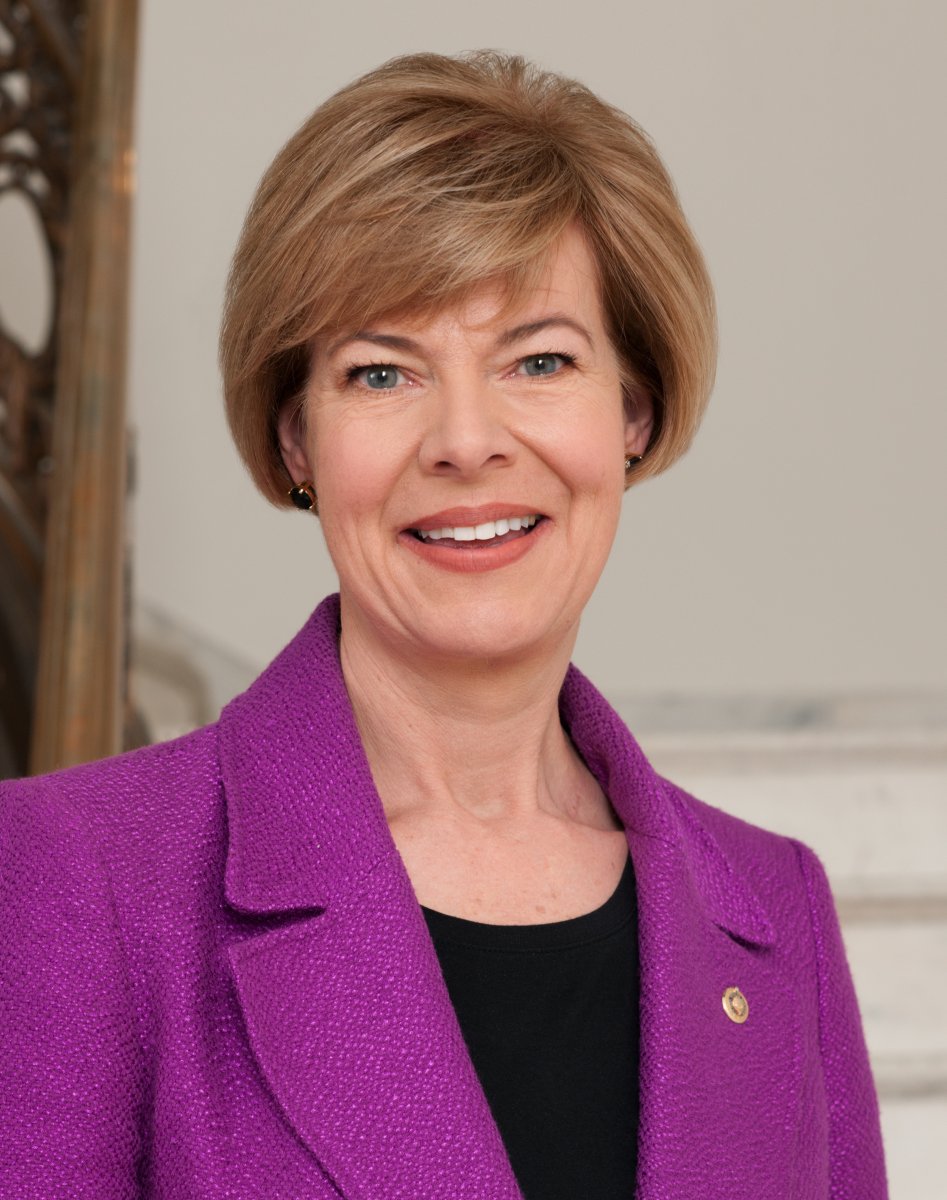 Sep 18th, 2023 by U.S. Sen. Tammy Baldwin
Baldwin-backed Inflation Reduction Act funding will plant and manage trees and create pathways for careers in tree maintenance in Milwaukee and Dane County