Press Release
Art Studio on the Go
Four-part painting workshop with artist-in-residence Ariana Huggett starts March 21 at the Villa Terrace and Charles Allis Art Museums
Milwaukee, WI — February 27, 2019  — The Villa Terrace Decorative Arts Museum and Charles Allis Art Museum invite you to participate in a hands-on painting workshop series taught by the museums' current artist-in-residence Ariana Huggett. The four-part series will teach participants how to paint en-plein-air — creating and deploying an art studio ready at a moment's notice to allow work from life rather than photographs.
Sessions will alternate between the two museums, beginning with the Villa Terrace on March 21. Individual sessions are $35 or the four-part series is $125 when booked in advance. As space is limited, we encourage participants to sign up soon at the following link: https://artstudioonthego.eventbrite.com
Details about each session are found at the same link.
Art Studio on the Go Overview
I: Introduction to plein air supplies for oil or acrylic painting
March 21 | 6:30 to 8:00 p.m. | Villa Terrace
Learn about what you need to begin painting on location.
II: Preparing to paint through sketching and underdrawing/painting
April 25 | 6:30 to 8:00 p.m. | Charles Allis
Learn about and experience the preparatory techniques of sketching, underdrawing/underpainting.
III: Color and mixing a palette
May 23 | 6:30 to 8:00 p.m. | Villa Terrace
Learn how to assemble a basic color starter kit and how to mix the pigments.
IV: Painting from life
June 20 | 6:30 to 8:00 p.m. | Charles Allis
Experience painting en plein air
About Artist-In-Residence Ariana Huggett
This artist-in-residency is the first for the Charles Allis and Villa Terrace Art Museums. Huggett is known for her intimate paintings of scenes around Milwaukee both inside and outside. The museums are pleased to host her onsite as she makes paintings of the buildings, activities and environs of our two historic houses. Visitors to the museums are encouraged to stop and chat with her while she paints. Her one-year residency will culminate with an exhibition at the Villa Terrace in October of 2019. Learn more about Ariana Huggett at www.arianahuggett.art, including her painting manifesto.
About the Villa Terrace Decorative Arts Museum
Overlooking Lake Michigan, the Villa Terrace Decorative Arts Museum is an Italian Renaissance-style villa designed by architect David Adler in 1923 as the residence of Lloyd Smith of the A.O. Smith Corporation, his wife Agnes and their family. The villa's courtyards, terraces and Renaissance garden flowing down to the lake make it unique in Milwaukee. The permanent collection features fine and decorative arts from the 15th through the 18th centuries. The museum is also home to the Cyril Colnik Collection and Archives. Colnik was Milwaukee's master decorative iron artisan from the late 19th to the mid-20th century. The museum is located at 2220 N. Terrace Avenue, Milwaukee.
About the Charles Allis Art Museum
Charles Allis — the first president of Allis-Chalmers — and his wife Sarah commissioned prominent Milwaukee architect Alexander Eschweiler in 1911 to design a Tudor-style mansion that they intended to bequeath to the public. The permanent collection features 19th-century French and American paintings, Chinese and Japanese porcelains, Renaissance bronzes, Japanese netsuke, and original furnishings.
Curated exhibitions are mounted several times a year at each museum, along with a variety of other arts programming.
General Museum Information
Hours: Wednesday, 1 to 5:00 p.m., Thursday 1 to 8:00 p.m., Friday through Sunday, 1 to 5:00 p.m.
Admission: $10/adult, $7/student & senior (62+), free for museum members, children 12 & under and active military. Group tours are available.
For more information, call (414) 278-8295 x1 or visit villaterrace.org and charlesallis.org
Mentioned in This Press Release
Recent Press Releases by Villa Terrace Decorative Arts Museum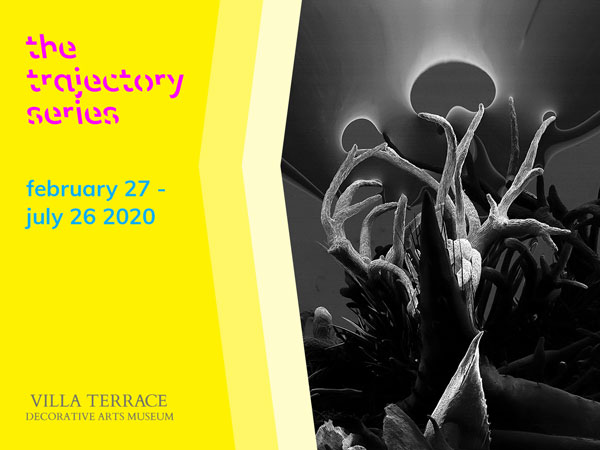 Aug 6th, 2019 by Villa Terrace Decorative Arts Museum
Enter Through the Neptune Gate For Thursday Nights in the Garden at the Villa Terrace Decorative Arts Museum August 15, 2019 through September 12, 2019 Featuring Live Music and Neptune Bar