Press Release
Antihydrogen neutral as charged, Marquette researcher finds
Research conducted at CERN laboratory near Geneva, Switzerland
MILWAUKEE — The charge of antihydrogen – the antimatter counterpart of hydrogen – is neutral, according to a paper published this week by a team of scientists that includes a research assistant professor of physics at Marquette University.
Dr. Timothy Tharp and 38 other colleagues conducted research as part of the ALPHA Collaboration at the CERN laboratory near Geneva, Switzerland, to reach the findings published this week in the scientific journal Nature.
The ongoing research at CERN may help the scientists resolve the long-standing question of why there appears to be so much more matter than antimatter in the observable universe.
According to the Standard Model of particle physics, the charge of antihydrogen should be neutral. However, it was difficult to test because producing antimatter and measuring its properties is experimentally challenging.
"We expected antihydrogen to be electrically neutral – the same as hydrogen – but this hadn't been tested previously," said Tharp, who joined Marquette for the spring 2016 semester and was with Aarhus University when conducting the research at CERN.
Tharp and his colleagues studied trapped atoms of antihydrogen and provided new evidence for their charge neutrality, improving measurement precision by a factor of 20 compared to previous measurements.
Since the charge of the antiproton – the antimatter counterpart of the proton – is known to relatively high precision, the result helps to refine the bound on the charge of the positron – the antimatter counterpart of the electron.
Mentioned in This Press Release
Recent Press Releases by Marquette University
Dec 13th, 2018 by Marquette University
Dr. Maura Donovan led economic development office at University of Minnesota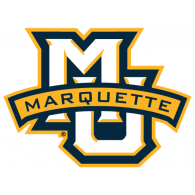 Dec 11th, 2018 by Marquette University
Neuro Recovery Clinic will be the first of its kind in Wisconsin
Dec 11th, 2018 by Marquette University
KCACTF is a national theatre program involving 18,000 students from colleges and universities nationwide that has served as a catalyst in improving the quality of college theatre in the United States.