Press Release
All in the Timing
A series of six one-act comedies by David Ives
West Allis, WI—"Time keeps on slippin', slippin'…"  So says the popular Steve Miller song.  But perhaps South American literature aficionados, intrigued by the manipulation of time in the short stories of the late Jorge Luis Borges of Argentina, can also relate.
Time… and its manipulations, challenges, contortions, twists and turns…is the common thread, and quite possibly becomes its own character, in the Village Playhouse's latest project, ALL IN THE TIMING, a series of one-act comedies by David Ives, which opens February 13 for a three-weekend run at Inspiration Studios.
"It's a wild ride!" says Mark Wyss, Finance Manager/Comptroller for the City of West Allis, who returns to the Village Playhouse stage after a five-year hiatus to direct this production.  "The six plays that make up ALL IN THE TIMING are witty, inventive, funny and challenging to perform.  They also make demands on the audience.  As an audience member, you must allow yourself to let go of convention and explore places you perhaps haven't been to before."
And what does that really mean to an audience?  Here's a brief synopsis of what to expect from each of the one-acts:
In SURE THING,  Bill and Betty (John McGreal, Robyn Beckley) meet in a cafe and find their way through a conversational minefield as an offstage bell interrupts their false starts, gaffes, and faux pas on the way to falling in love.
WORDS, WORDS, WORDS recalls the philosophical adage that three monkeys (Todd Herdt, Rolando Kahn, Christina Schauer) typing into infinity will sooner or later produce Hamlet and asks:  What would monkeys talk about at their typewriters?
THE UNIVERSAL LANGUAGE brings together Dawn, a young woman with a stutter, and Don, the creator and teacher of Unamunda, a wild comic language. A dazzling display of hysterical verbal pyrotechnics ensues, played brilliantly by Xeng Moua and Adeola Giwa!
PHILIP GLASS BUYS A LOAF OF BREAD is a musical vignette in trademark Glassian style, with the celebrated composer (played by Todd Herdt) having a moment of existential crisis… in a bakery!
THE PHILADELPHIA presents a young man in a restaurant who has fallen into "a Twilight Zone-like" state in which he cannot get anything he asks for until he discovers how his questions are interpreted by others.
VARIATIONS ON THE DEATH OF TROTSKY shows us a Russian revolutionary (Paul Pfannenstiel) on the day of his demise, desperately trying to cope with the mountain-climber's axe he's discovered in his head.  VPW newcomers, Patricia Wikenhauser and Rolando Kahn, add to the hilarity.
Ives stretches and bends the notion of time in ways that might make Albert Einstein, and perhaps even Jorge Luis Borges, scratch their heads in wonder.
Spinning words about how we talk, and why we speak the way we speak, we realize it's really all the same….yet surprisingly different.   Ives helps us laugh at our own absurdity.  This lively play breaks the fourth wall and the common 'rules' of theatre just as Ives breaks down the rules of our chat.
Mark Wyss has also written more than a dozen plays which have been produced around the country, several of which received their premiere at the VPW Annual One Act Play Festivals. His most recent play, A Disappearing, won the Audience Choice Award at the 2014 Fusion Theatre (Albuquerque, NM) annual short play festival entitled The Seven.
Wyss and his very eclectic cast are assisted by Assistant Directors Josh Klingman and Larry Beckley, who each provide their own twists to the concept of time manipulation.
Graphic Designer Sandra Wyss lends her artistic eye to create original artwork for this multi-faceted production.  And a lighting design by Liz Berndt (The Rep) is sure to create the varied ambience required for this production.
Performances are at 7:30 pm beginning February 13-14, 20-21, and 27-28.  A final 2:00 pm matinee will take place on March 1.  All performances will take place at Inspiration Studios, 1500 S. 73rd Street.
Tickets are $17.00 for adults and $15.00 for students and senior citizens.
Tickets may be purchased online through BrownPaperTickets.com.
They may also be reserved by emailing allinthetiming@villageplayhouse.org
or by calling (414) 207-4VPW (4879).
More information can be found on the Village Playhouse website at www.VillagePlayhouse.org or the Inspiration Studios website:  www.inspirationstudiosgallery.com.
Mentioned in This Press Release
Recent Press Releases by Press Release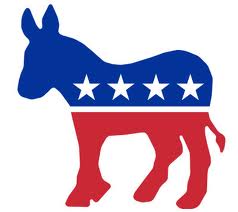 Jan 21st, 2020 by Press Release
The package consists of five bills which repeal a multitude of regressive Republican water policies.