Press Release
A Soulful Christmas with Local Musician, Chris Crain, Comes to the Marcus Center for One Night Only!
A Soulful Christmas with Chris Crain, is a very classic experience that combines jazz and soul to spread love and cheer.
MILWAUKEE, WI (Tuesday, October 23, 2018) –The Marcus Center is excited to have Chris Crain return to Wilson Theater at Vogel Hall this holiday season with A Soulful Christmas on Saturday, December 22 at 7:30 pm. Tickets go on sale this Friday, October 26 at 12:00 pm at the Marcus Center Box Office at 929 North Water Street, Downtown Milwaukee, by phone at 414-273-7206, or online at MarcusCenter.org or Ticketmaster.com. Groups of 10 or more should contact Groups Sales by calling 414-273-7121 x210 or x213. This engagement is presented as part of the Marcus Center Presents series and is sponsored by The Fitz at the Ambassador Hotel.
A Soulful Christmas with Chris Crain, is a very classic experience that combines jazz and soul to spread love and cheer. The show will feature the music of Charles Brown, Stevie Wonder, India Arie, Michael Bublé and more!
Chris Crain is a Singer, Songwriter and multifaceted Musician. His passion for using his music to make a change is prevalent in every lyric; every rhythm; every note. Change – in the way people listen to music, the way it makes them feel and how it affects community.
Born in Chicago, raised in Lumberton Mississippi, and now residing in Milwaukee Wisconsin – Chris's musical birthright was just the foundation of a greater platform. Although he was brought up in a family of musicians and has played an instrument since the age of 7, Chris never "planned" to be a musician.
With over 20 years of experience in making music behind him and the rest of his life ahead of him to leave his mark on an industry where only the strong survive – Chris Crain has dedicated his greatest passion to making everything and everyone around him better, including himself. Born with a special birth defect called Brachial Plexus Palsy, he's determined to show the world that even when your journey is an expected hard and long road, the only thing that will keep you from your dreams is you.
For more information, please visit MarcusCenter.org.
ABOUT THE MARCUS CENTER FOR THE PERFORMING ARTS
Established in 1969, the Marcus Center for the Performing Arts is the premier performing arts community gathering space in Southeastern Wisconsin. As the Marcus Center moves into its 49th year, it continues to build bridges between diverse members of our community through high-quality arts entertainment in the region and the state. The touring Broadway series, sponsored by Associated Bank, is recognized as bringing the best of Broadway entertainment to Milwaukee for the past 20 years and provides opportunities to educate, entertain and engage audiences. The Marcus Center is also the home to the Milwaukee Symphony, Milwaukee Ballet, Florentine Opera, First Stage plus a variety of other important community and family events throughout the year. For more information about events visit the Marcus Center website at www.MarcusCenter.org.  The Marcus Center is a private non-profit 501(c) 3 corporation and is a dedicated veterans memorial in Milwaukee.
ABOUT THE FITZ AT THE AMBASSADOR HOTEL
The Fitz, located in the iconic Ambassador Hotel, is one of three reimagined dining entities opened in late June 2017.  The Fitz joins Gin Rickey and Deco Café as part of the Ambassador's "Trifecta of Dining Excellence".  The Fitz features a menu of bold, creative flavors, crafted with influences from yesteryear by the culinary expertise of award winning Chef Jason Gorman. The Fitz's name is a nod to F. Scott Fitzgerald and his energy and creative storytelling throughout the roaring twenties, the decade during which The Ambassador Hotel was founded. The Fitz offers breakfast, lunch, dinner and Sunday brunch, each of which celebrates the rich history of the hotel with Gorman's contemporary take on the classics.  Guests of the Ambassador Hotel, the Fitz, Deco Café' and Gin Rickey are all welcome to take advantage of complimentary parking at the hotel and complimentary shuttle service to and from the Marcus Center for the Performing Arts.
Mentioned in This Press Release
Recent Press Releases by Marcus Center For The Performing Arts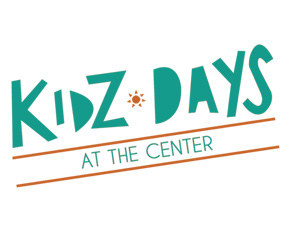 May 3rd, 2019 by Marcus Center For The Performing Arts
This educational arts program has a tradition and reputation of providing quality performing arts, early childhood education, and cultural enrichment to our young people free of cost.