Press Release
A New Music Performance Series Coming to Black Cat Alley
AlleyWayz will host its first performance on Sunday July 22nd at 8:00pm-9:00pm in Black Cat Alley.
Black Cat Alley, sponsored by 88Nine Radio Milwaukee, is proud to present AlleyWayz, a live performance series of acoustic concerts this summer in the alley. The series starting July 22nd will showcase five emerging Milwaukee musicians in partnership with five muralists to present intimate and engaging performances for a local and online audience. This series came together as a collaboration of creatives from across the city spearheaded by Aaron Davis, experience designer with BLK SHP (pronounced "Black Sheep"), Enrique Rodriguez, founder of Magic Studios and Stacey Williams-Ng, program director of Black Cat Alley.
AlleyWayz will host its first performance on Sunday July 22nd at 8:00pm-9:00pm in Black Cat Alley. Performances will take place every other Sunday evening starting July 22nd and ending September 16th. That evening's musician will perform a 30 minute set in front of a mural of their choosing. The kickoff of AlleyWayz will take place in conjunction with Black Cat Alley's mural festival "Microcosm," a celebration of public art alongside fellow creatives for a weekend of activities.
AlleyWayz is coming to Black Cat Alley on the East Side to combine & showcase two cultural highlights of Milwaukee, the emerging music scene and vibrant public art. Stacey, Enrique and Aaron formed this collaboration excited by the prospect of connecting artists who may not have collaborated otherwise. The group has also formed a partnership with a professional videographer to capture the performances. Aaron Davis, experience designer with BLK SHP commented, "We have the unique opportunity to continue a strong Milwaukee tradition of appreciating our local musicians, our local art and giving the world a chance to do the same."
AlleyWayz is a free concert series open to all. Full calendar is:
July 22nd | August 5th | August 19th | September 2nd | September 16th
About Black Cat Alley
Black Cat Alley is a project sponsored by the East Side BID (Business Improvement District) in Milwaukee, Wisconsin. The brainchild of local citizens and volunteers, Black Cat Alley is now a major arts destination for our city and the model for other public mural projects. The space includes 18 murals by 20 artists in a one-block alleyway. It is located between Farwell and Prospect Avenues, behind the Oriental Theater, on Milwaukee's East Side.
About BLK SHP
The mission of BLK SHP is to empower the artist and inner creative within us all, recognizing no one unlocks their creativity alone. We convene BLK SHP to forge genuine relationships and community, establish collaborations to work on projects and initiatives that can benefit society, all while having a hell of a lot of fun.
Mentioned in This Press Release
Recent Press Releases by East Side BID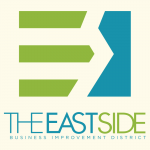 Oct 22nd, 2019 by East Side BID
This 20s/30s style night-out "honors" the passing of the 18th amendment 100 years ago and is inspired by Milwaukee's own prohibition history.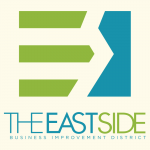 Oct 10th, 2019 by East Side BID
The event will be free to enter, and only those over 21 will be allowed in.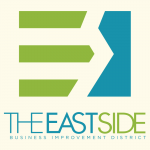 Sep 23rd, 2019 by East Side BID
Kids can create their own chalk masterpieces among the world-class street art on the muraled walls between East Kenilworth Place and East Ivanhoe Place on Milwaukee's East Side.