Press Release
2015 Milwaukee Film Festival Announces Rated K: For Kids
All-ages program features live action, animation and 20th Anniversary of Babe: The Gallant Pig
MILWAUKEE – Thursday, August 13, 2015 – The 7th Annual Milwaukee Film Festival, presented by the Milwaukee Journal Sentinel, announces its critically acclaimed line-up for the Rated K: For Kids program. Presented by Mary and Ted Kellner, Rated K: For Kids offers a selection of award-winning features and shorts from around the world, ideal for ages 3 to 12 but equally enjoyable for all ages.
Five feature films and three shorts programs spanning live action, animation and even an anniversary classic comprise this year's program. Milwaukee Film celebrates 20 years of Babe: The Gallant Pig with a screening of the 1995 classic. Co-written and produced by George Miller of the Mad Max series, Babe was nominated for 7 Academy Awards and won the Golden Globe for Best Motion Picture – Musical or Comedy in 1995. The first 200 people in line for this screening dressed in their finest farm attire will receive free popcorn.
Milwaukee Film is hosting the first Rated K: For Kids Barnyard Bash on Saturday, September 26. Held at the Milwaukee Public Library East Branch from 10am-1pm, the free public event features an animal themed story time, Rated K film-themed crafts and even a petting zoo! Details will be available in the Festival program book or on mkefilm.org.
Another highlight of this year's program is the animated feature Song of the Sea.  Fantastical Irish folklore and gorgeous animation make this film especially appealing to kids and adults alike.
"I am particularly excited to bring Song of the Sea to our audiences," enthuses Milwaukee Film's Education Director (and lead programmer of Rated K: For Kids), Cara Ogburn, "This 2014 Academy Award nominee never screened theatrically in Milwaukee. It is a lushly animated, beautifully mythic film from the team behind the Secret of Kells that is not to be missed on the big screen."
Rated K: For Kids also features three annual short film showcases that programmed for age-specific audiences: Size Small (ages 3+), Size Medium (ages 6+), and Size Large (ages 9+).
Presented by Mary and Ted Kellner
Program Sponsor: Metroparent Magazine & MetroparentMagazine.com
2015 MILWAUKEE FILM FESTIVAL
RATED K: FOR KIDS
Our family-friendly program offers a selection of award-winning features and shorts from around the world for ages 3-12 years. Whether you're a kid at heart or have kids of your own, this program is for you.
Babe: The Gallant Pig (Ages 6+)
(Australia, United States / 1995 / Director: Chris Noonan)
Trailer: https://www.youtube.com/watch?v=VBh0WTokJms
Celebrating its 20th anniversary, this Oscar-winning tale of a precocious piglet turned shepherd remains a classic of children's cinema. If you'd like to reacquaint yourself, introduce a new generation to the boundless charm of Babe and his farmland cohorts (gloriously rendered by Muppets Studio's animatronics team) or simply avail yourself of the free popcorn (!) for the first 200 attendees dressed in their finest hoedown garb, this is the perfect opportunity. Babe is a winning tale of individualism that refuses to talk down to kids — an openhearted all-timer that will have you leaving the theater saying, "That'll do, pig. That'll do."
Hocus Pocus Alfie Atkins (Ages 3+)
(Norway / 2013 / Director: Torill Kove)
Trailer: https://vimeo.com/74717387
Alfie wants nothing more in the world than a dog of his own — a terrier, in fact, just like the one the magician he's recently made friends with has. And though his father thinks 7 years old is still a bit young for the responsibility of dog ownership, Alfie (with the help of his new acquaintance) sets out to make his dream come true (even encountering a group of young pirates along the way!) in this adorable animated tale for kids. This feature debut from Oscar winner Torill Kove is based on the beloved Swedish children's book of the same name. Presented in English.
Kids Shorts: Size Small (Ages 3+)
Safe for even the youngest cinephiles, this selection of energetic animated films is sure to be a crowd-pleaser. Here you'll find tales of nearly all creatures great and small, including a toe-tapping "MOO-sic" video from beloved author Sandra Boynton that will delight viewers young and old. All films in English or without dialogue.
Cows: Moosic Video (USA / 2014 / Director: Sandra Boynton)
Forward, March! (France / 2013 / Directors: Pierrick Barbin, Rimelle Khayat, Loïc Le Goff, Guillaume Lenoel, Garrick Rawlingson)
Fred & Anabel (Germany / 2014 / Director: Ralf Kukula)
Lambs (Germany / 2013 / Director: Gottfried Mentor)
The Last Leaf (Canada / 2014 / Director: Gwyneth Christoffel)
Law of the Jungle (France, Belgium / 2014 / Director: Pascale Hecquet)
The Little Hedgehog (France, Belgium / 2014 / Director: Marjorie Caup)
The Mitten (France, Belgium / 2014 / Director: Clémentine Robach)
One, Two, Tree (France, Switzerland / 2015 / Director: Yulia Aronova)
Pik-Pik-Pik (Russia / 2014 / Director: Dmitry Vysotskiy)
Zebra (Germany / 2013 / Director: Julia Ocker)
Kids Shorts: Size Medium (Ages 6+)
This diverse collection of short films is aimed at viewers 6 and up — movies for kids from a kid's perspective. Live action, animation and even a documentary (about young entrepreneur Moziah Bridges) help round out a program that deals with real kids and their real-kid ideas. All films in English, without dialogue or do not require reading of minimal titles for understanding.
Ahmed & Mildred (United Kingdom / 2014 / Directors: Joe & Adam Horton)
Anatole's Little Saucepan (France / 2014 / Director: Eric Montchaud)
Astronaut-K (Switzerland / 2014 / Director: Daniel Harisberger)
Bunny New Girl (Australia / 2014 / Director: Natalie van den Dungen)
Cookie-Tin Banjo (USA, United Kingdom / 2014 / Director: Peter Baynton)
Dance Class (Colombia / 2013 / Director: Camilo Cogua Rodriguez)
Dustin (Germany / 2014 / Director: Kristina Jaeger)
The Elephant and the Bicycle (France, Belgium / 2014 / Director: Olesya Shchukina)
Jack (Netherlands / 2013 / Director: Quentin Haberham)
Lila (Argentina, Spain / 2014 / Director: Carlos Lascano)
Mo's Bows (USA / 2015 / Directors: Jennifer Treuting, Kristen McGregor)
Papa (USA / 2014 / Director: Natalie Labarre)
Kids Shorts: Size Large (Ages 9+)
This is a wide assortment of shorts (both live-action and animated) for the older kids in your family. While some of the kids featured here must face challenges, they do so with humor and fun, filling this program with many sweet stories. Subtitles of Hawaiian in one film will not be read aloud; all other films are in English or without dialogue.
Decorations (Japan / 2014 / Director: Mari Miyazawa)
Harmony Brooks and the Case of the Missing Nucleus (USA / 2014 / Director: Whitney Clinkscales)
Home (USA / 2014 / Director: Sashka Unseld)
Home Sweet Home (France / 2013 / Directors: Pierre Clenet, Alejandro Diaz, Romain Mazevet, Stéphane Paccola)
Ice Cream (Healthy Eating) (USA / 2014 / Directors: Jeremy Galante, David Cowles)
Johnny Express (South Korea / 2014 / Director: James Woo)
My Big Brother (USA / 2014 / Director: Jason Rayner)
A Place in the Middle (USA / 2014 / Directors: Dean Hamer, Joe Wilson)
The Present (Germany / 2014 / Director: Jacob Frey)
The Story of Percival Pilts (Australia, New Zealand / 2015 / Directors: Janette Goodey, John Lewis)
The Visitors (Australia / 2014 / Director: Philip Watts)
A Little Game (Ages 9+)
(USA / 2014 / Director: Evan Oppenheimer)
Trailer: https://www.youtube.com/watch?v=sP0zJoa7uw4
Max is struggling to fit in; a gifted 10-year-old girl in New York City, she's been pulled from her local school and placed into a private school, just as her beloved grandmother suddenly passes. While at private school, she discovers an affinity for chess. Under the tutelage of a grumpy old man (F. Murray Abraham) whose lessons about the game could apply to her entire life, Max might just bloom! A sweet film with positive messages about girl power and class awareness, A Little Game is a star-studded affair (Ralph Macchio, Janeane Garofalo, Olympia Dukakis) with heart to spare.
Paper Planes (Ages 8+)
(Australia / 2014 / Director: Robert Connolly)
Trailer: https://vimeo.com/129745932
Twelve-year-old Dylan has a unique gift: He can craft a paper airplane that can fly farther and faster than any others. Seeing an opportunity to help heal his relationship with his dad (his mother passed away, leaving them both struggling to cope), Dylan begins training to enter the World Paper Plane Championships, a competition that will take him from his native Australia to Tokyo. A feel-good story about pursuing your dreams and the restorative power of play, Paper Planes is an energetic crowd-pleaser, a burst of fresh air that will have you flying like one of Dylan's incredible creations.
Song of the Sea (6+)
(Ireland, Luxembourg, Belgium, France, Denmark / 2014 / Director: Tomm Moore)
Trailer: https://youtu.be/t0Ejpl3QFuU
Brother and sister duo Ben and Saoirse are sent to the city to live with their grandmother following the disappearance of their mother, but it soon becomes clear the pair must journey back to their island home, the sea, and the magical world of selkies Ben only glimpsed in bedtime stories if they wish to survive. This visually lush adventure is a worthy follow up to The Secret of Kells, with watercolor backgrounds and exquisitely hand drawn characters providing a feast for the eyes, while the story that perfectly balances family drama and Celtic mythology will dazzle adults and children alike.
The 2015 Milwaukee Film Festival runs September 24 – October 8, 2015 at the Landmark Oriental Theatre, Landmark Downer Theatre, Fox-Bay Cinema Grill, Times Cinema and Avalon Theater. Passes and ticket 6-Packs for the 2015 Milwaukee Film Festival are currently available at discounted rates exclusively online at mkefilm.org/tickets. 
Tickets for individual screenings will be available through the Milwaukee Film Festival Box Office starting September 9 for Milwaukee Film Members and September 10 for the General Public.
About Milwaukee Film
Film can entertain, educate, and empower. It can bring change on levels both intimate and epic. And it's at its best as a communal viewing experience, with the best possible sound and projection. As a non-profit cultural institution, Milwaukee Film's mission is to communicate all of this to the city that we love, in a way that is both true and unique to Milwaukee.
Visit mkefilm.org for information on the film festival and the organization, membership, special events, and to sign up for the weekly email newsletter (mkefilm.org/newsletter). Connect with Milwaukee Film on Facebook (facebook.com/MilwaukeeFilm), Twitter (twitter.com/mkefilm), Instagram (instagram.com/mkefilm), and the Milwaukee Film blog (mkefilm.org/news).
The 7th Annual Milwaukee Film Festival will be held September 24-October 8, 2015.
About the Milwaukee Film Board of Directors
Milwaukee Film's independent board is made up of the following members: Chris Abele (Past President); John P. Bania; Donna Baumgartner; Tina Chang; Dr. Robert M. Davis; Michael Drescher; Karen Ellenbecker; Jeff Fitzsimmons; Alexander P. Fraser; Cecelia Gore; Bill Haberman (Past President); Carmen Haberman; Susan Haise; Katie Heil; Patti Keating Kahn; Michael G. Klein; Tracey L. Klein (President); Kenneth C. Krei; Mary Ann LaBahn; Alexander Lasry; Steve Laughlin (Past President); Emilia Layden; Marianne Lubar; Sara Meaney; Steve Mech; Barry Poltermann; Bob Pothier; Joseph A. Rock; Dave Stamm; Julia Taylor; John Utz. Emeritus members: Tom Barrett, Jacqueline Strayer.
Mentioned in This Press Release
Recent Press Releases by Milwaukee Film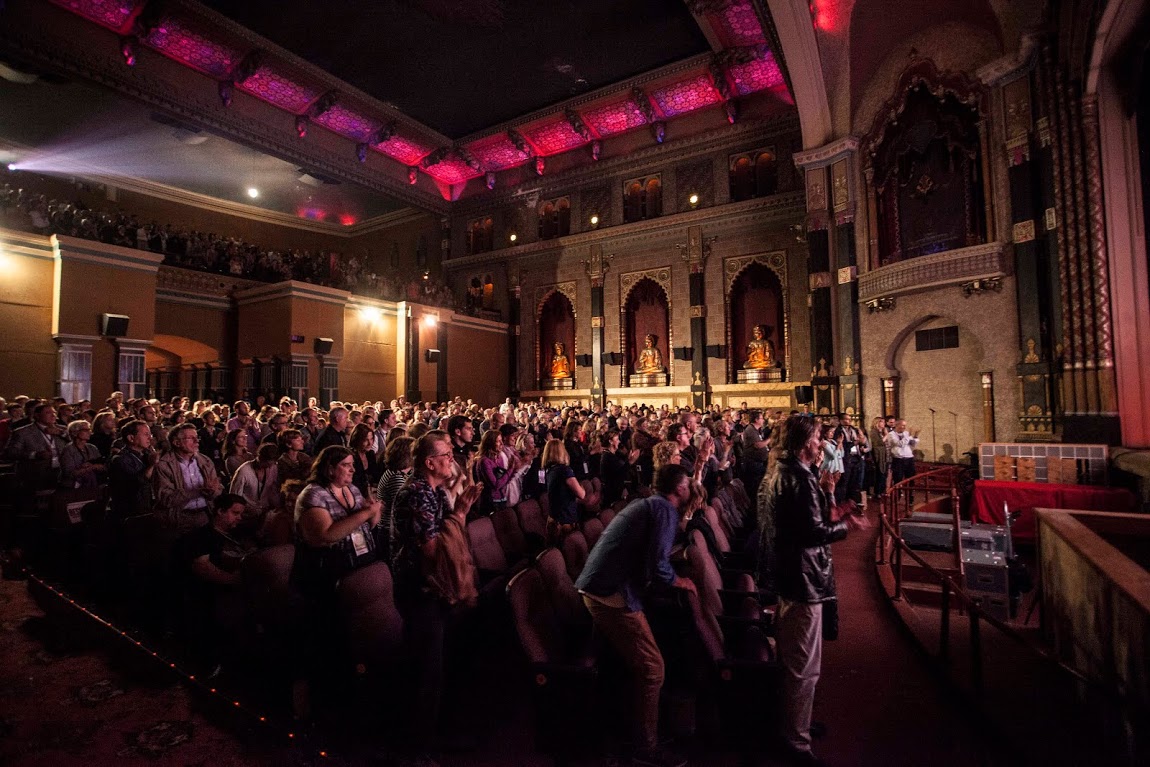 Jan 11th, 2018 by Milwaukee Film
Free Entry for All Films; Festival Offers To Pay for Work That Is Screened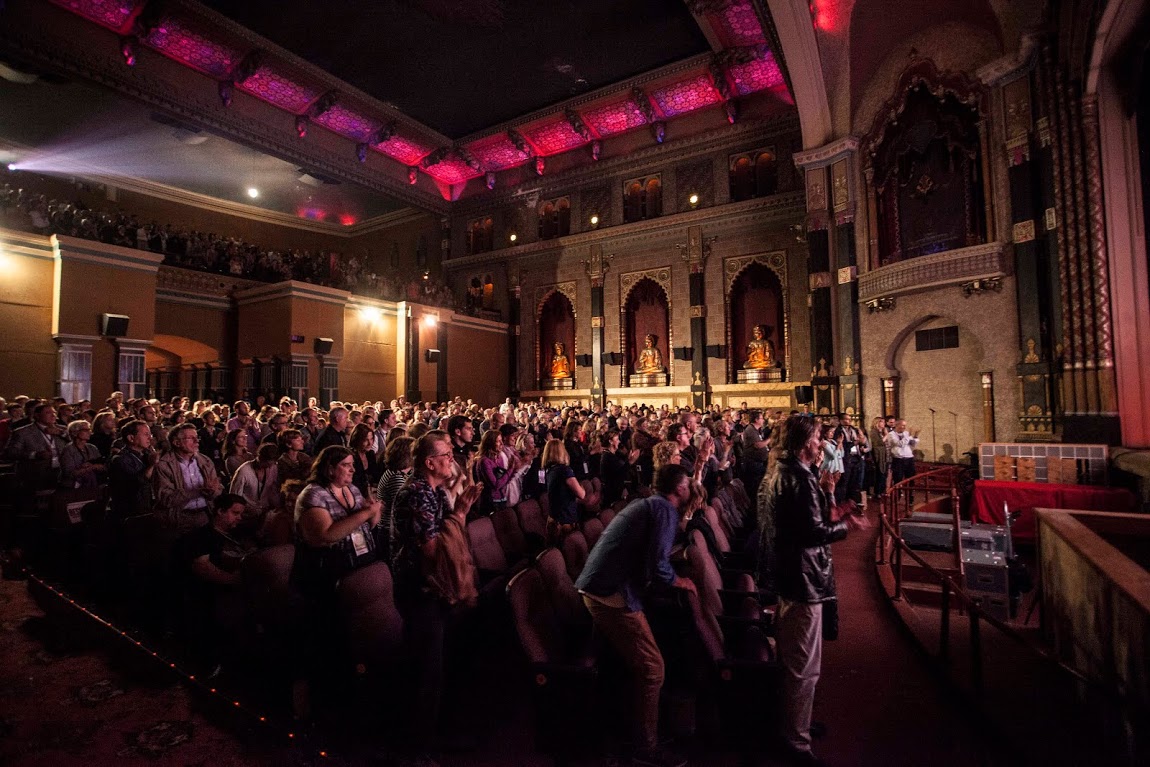 Dec 7th, 2017 by Milwaukee Film
Festival organizers hope the later dates will expand programming opportunities.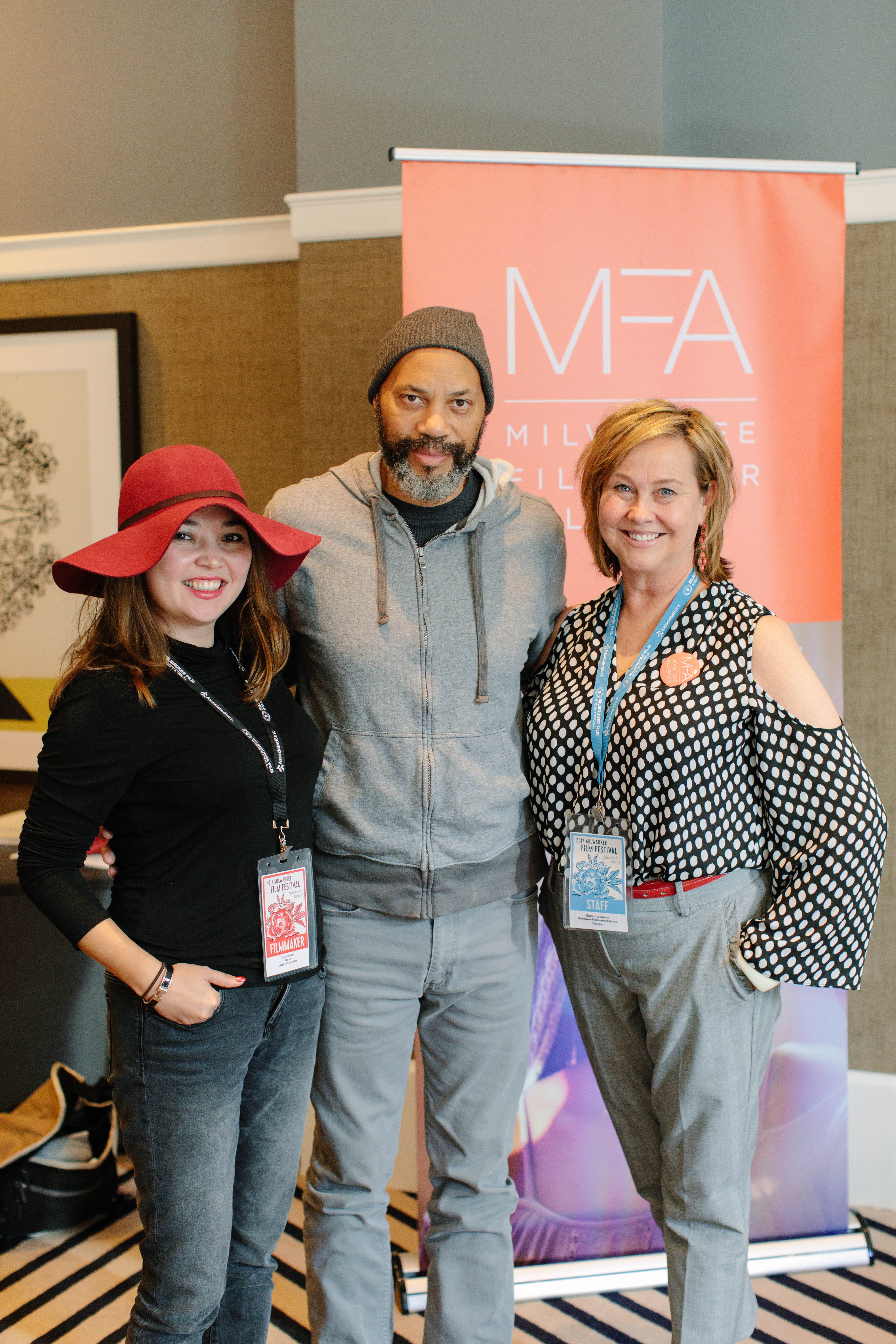 Nov 10th, 2017 by Milwaukee Film
Film industry grew by 10% (2010-2015); double the rate of local economy