Press Release
2015 Milwaukee Film Festival Announces Competition Films
Eight Feature Films Competing for $10,000 Cash Prize - South Milwaukee Native Chad Gracia's The Russian Woodpecker Included
The 7th Annual Milwaukee Film Festival, presented by the Milwaukee Journal Sentinel, announces its lineup for the Competition Program, presented by The Heil Family Foundation. This year's program features eight feature films (three documentary, five fiction) by emerging filmmakers who all pursue visionary storytelling and often challenging content to make wholly original films.
The Competition Program showcases a selection of films believed to embody the spirit of innovation and recognizes the highest artistic possibilities in film today. The $10,000 Herzfeld Competition Award is presented annually by a jury of film industry members to one filmmaker whose work best exemplifies the program's spirit.
Highlights of this year's program include The Russian Woodpecker, winner of the Sundance Film Festival's 2015 World Cinema Grand Jury Prize for Documentary. The debut film for writer, producer and director Chad Gracia, it follows Ukrainian Fedor Alexandrovich as he investigates the political and personal history surrounding his survival of Ukraine's 1986 Chernobyl disaster. A native of South Milwaukee, Gracia is scheduled to attend the festival.
"Milwaukee area native Chad Gracia's The Russian Woodpecker is a revelation," comments Milwaukee Film Artistic & Executive Director Jonathan Jackson. "His remarkable debut film is equally innovative and entertaining while tackling a very serious subject matter."
Other Competition films include the documentary Uncertain, winner of the Best New Documentary Director award at this year's Tribeca Film Festival, and the fiction feature Embrace of the Serpent (El abrazo de la serpiente), winner of the Art Cinema Award at the Cannes Film Festival in 2015.
Also of note is director Malik Vitthal's film Imperial Dreams, which teeters between the Milwaukee Film Festival's Competition and Black Lens programs, opened at the Sundance Film Festival in 2014 where it received the Best of NEXT Audience Award. The film has gone on to screen at numerous other festivals and has garnered additional awards, including the Audience Award at the Mill Valley Film Festival and the New Orleans Film Festival. Following Bambi (Star Wars: Episode VII – The Force Awakens actor John Boyega) as he is released from prison and returns to Watts, this fiction film tells the story of a man determined to earn a living and provide for his young son. Vitthal is scheduled to attend the festival.
Presented by: The Heil Family Foundation
Sponsored by: Beans & Barley
2015 MILWAUKEE FILM FESTIVAL
COMPETITION
Provocative and oftentimes difficult, these films represent eight emerging visionary filmmakers in cinema. The documentary and fiction directors in this program are in the running for the $10,000 Herzfeld Competition Award from our esteemed jury.
Cartel Land
(USA, Mexico / 2015 / Director: Matthew Heineman)
Trailer: https://www.youtube.com/watch?v=6JD7hPM_yxg
A gut-churning documentary following the drug war from both sides of the border, Cartel Land gives unprecedented access to the frightening cycle of violence enacted by the powerful drug cartels and the brave citizens fighting against it. South of the border, a small-town physician and his Autodefensas vigilante group wage war against the Knights Templar cartel, while in the 52-mile stretch of Arizona desert known as Cocaine Alley, the paramilitary group Arizona Border Recon tries to stop the drug war from crossing over. This is a sobering, visceral experience (it was executive produced by The Hurt Locker director Kathryn Bigelow) you won't believe was caught on film.
Embrace of the Serpent (El abrazo de la serpiente)
(Colombia, Venezuela, Argentina / 2015 / Director: Ciro Guerra)
Trailer: https://www.youtube.com/watch?v=4ff7TcnqHUc
An epic adventure story filled with breathtaking landscapes and pristine black-and-white cinematography, Embrace of the Serpent is the wildly original story of one shaman and the two momentous journeys he made upriver three decades apart. Tackling colonialism from the indigenous point of view, the film follows these two journeys as the shaman, the lone survivor of his tribe, travels with two explorers in search of a mystical flower with healing powers. We follow each fraught journey through a jungle landscape slowly being eroded by encroaching modernity, with echoes of Fitzcarraldo and Apocalypse Now as they burrow ever deeper into the heart of darkness.
Imperial Dreams
(USA / 2014 / Director: Malik Vitthal)
Trailer: n/a
A redemption tale anchored by an amazing lead performance from John Boyega (star of the upcoming Star Wars film), Imperial Dreams is a family drama with an astonishingly realized father-son relationship at its core. Bambi (Boyega) is coming home to Watts; recently released from prison, he has designs on earning a living as a writer (having been published while incarcerated) to provide for his young son, Day. But he quickly realizes the deck is stacked against him and it's going to take everything he has to achieve his dreams in this stunning, multiple award-winning drama.
Krisha
(USA / 2015 / Director: Trey Edward Shults)
Trailer: n/a
A feature-length expansion of the short that played at last year's MFF, Krisha is an explosive psychological exploration of family dynamics on the cutting edge of American independent cinema. A recovering alcoholic and black sheep of the family, 60-something Krisha returns to family over the Thanksgiving holiday, reuniting for the first time in over a decade. But as the night progresses, her confidence in her own rehabilitation begins to wane and her precarious emotional state begins to unravel. It is an extraordinary feature debut with a dizzying lead performance reminiscent of Gena Rowlands in the Cassavetes classic A Woman Under the Influence.
No One's Child (Nicije dete)
(Serbia, Croatia / 2014 / Director: Vuk Ršumović)
Trailer: https://vimeo.com/108777880
Playing "like a bleakly beautiful fairy tale by the brothers Grimm" (International Federation of Film Critics), this film takes us deep into the mountains of Bosnia, where we're introduced to a feral child living among the wolves. Upon his discovery in 1988, he is sent to a Belgrade orphanage. There, he struggles to relate to his peers until a friendship allows him to embrace humanity, only for the Balkan War to put pressure on his caretakers to return him to his homeland. Based on a remarkable true story, this gripping exploration of human nature is a compassionate look at personal and national identity.
The Russian Woodpecker
(USA, Ukraine / 2015 / Director: Chad Gracia)
Trailer: https://www.youtube.com/watch?v=9rd4ARsbg_0
Eccentric Ukrainian Fedor Alexandrovich, endearing performance artist and childhood survivor of the Chernobyl disaster, has always suspected the truth behind the incident that left him irradiated was being kept from him. When a dark secret reveals a web of deceit extending into the roots of the Soviet Union's Communist Party, he must decide if revealing this truth is worth the great personal risk it poses, with tensions between Russia and Ukraine once again at their breaking point. Cultural history, personal portrait, and conspiracy thriller combine in this thrilling and humorous documentary that captures history repeating itself before our very eyes.
Uncertain
(USA / 2015 / Directors: Ewan McNicol, Anna Sandilands)
Trailer: https://vimeo.com/124721333
Hauntingly evocative, Uncertain is a Southern gothic capturing life in the titular and tiniest of American towns ("You'd have to be lost in order to find it," the local sheriff explains), a place so exotic it beggars belief. We follow three wayward souls looking to start over (Uncertain, TX exerts a magnetic pull over those fleeing their past) in a documentary told with a distinct lack of condescension. While Uncertain, TX may be on the brink of disappearing altogether (a natural weed is slowly choking off its water source), you're sure to never forget it after viewing this astoundingly beautiful documentary debut.
Violet
(Belgium, Netherlands / 2014 / Director: Bas Devos)
Trailer: https://vimeo.com/85068938
A senseless act of violence leaves 15-year-old Jesse bereft of his best friend and adrift in a sea of grief in this impressionistic debut feature. This is a uniquely cinematic experience, bending the audience's perception to that of its grief-stricken protagonist (portions were shot on 65mm, immersing you in his world) as family and friends all struggle to cope with their loss. Culminating in a bravura eight-minute final shot, Violet is hard to watch yet ultimately rewarding—image, editing, and sound design working in perfect concert to bring to life the vivid sense of dislocation left in the wake of random violence.
The 2015 Milwaukee Film Festival runs September 24 – October 8, 2015 at the Landmark Oriental Theatre, Landmark Downer Theatre, Fox-Bay Cinema Grill, Times Cinema and Avalon Theater. Passes and ticket 6-Packs for the 2015 Milwaukee Film Festival are currently available at discounted rates exclusively online at mkefilm.org/tickets.
Tickets for individual screenings will be available through the Milwaukee Film Festival Box Office starting September 9 for Milwaukee Film Members and September 10 for the General Public.
About Milwaukee Film
Film can entertain, educate, and empower. It can bring change on levels both intimate and epic. And it's at its best as a communal viewing experience, with the best possible sound and projection. As a non-profit cultural institution, Milwaukee Film's mission is to communicate all of this to the city that we love, in a way that is both true and unique to Milwaukee.
Visit mkefilm.org for information on the film festival and the organization, membership, special events, and to sign up for the weekly email newsletter (mkefilm.org/newsletter). Connect with Milwaukee Film on Facebook (facebook.com/MilwaukeeFilm), Twitter (twitter.com/mkefilm), Instagram (instagram.com/mkefilm), and the Milwaukee Film blog (mkefilm.org/news).
The 7th Annual Milwaukee Film Festival will be held September 24-October 8, 2015.
About the Milwaukee Film Board of Directors
Milwaukee Film's independent board is made up of the following members: Chris Abele (Past President); John P. Bania; Donna Baumgartner; Tina Chang; Dr. Robert M. Davis; Michael Drescher; Karen Ellenbecker; Jeff Fitzsimmons; Alexander P. Fraser; Cecelia Gore; Bill Haberman (Past President); Carmen Haberman; Susan Haise; Katie Heil; Patti Keating Kahn; Michael G. Klein; Tracey L. Klein (President); Kenneth C. Krei; Mary Ann LaBahn; Alexander Lasry; Steve Laughlin (Past President); Emilia Layden; Marianne Lubar; Sara Meaney; Steve Mech; Barry Poltermann; Bob Pothier; Joseph A. Rock; Dave Stamm; Julia Taylor; John Utz. Emeritus members: Tom Barrett, Jacqueline Strayer.
Mentioned in This Press Release
People
:
Alexander P. Fraser
,
Barry Poltermann
,
Bill Haberman
,
Bob Pothier
,
Carmen Haberman
,
Cecelia Gore
,
Chris Abele
,
Dave Stamm
,
Donna Baumgartner
,
Emilia Layden
,
Jacqueline Strayer
,
Jeff Fitzsimmons
,
John P. Bania
,
John Utz
,
Jonathan Jackson
,
Joseph A. Rock
,
Julia Taylor
,
Karen Ellenbecker
,
Katie Heil
,
Kenneth C. Krei
,
Marianne Lubar
,
Mary Ann LaBahn
,
Michael Drescher
,
Michael G. Klein
,
Patti Keating Kahn
,
Robert M. Davis
,
Sara Meaney
,
Steve Laughlin
,
Steve Mech
,
Susan Haise
,
Tina Chang
,
Tom Barrett
,
Tracey L. Klein
Recent Press Releases by Milwaukee Film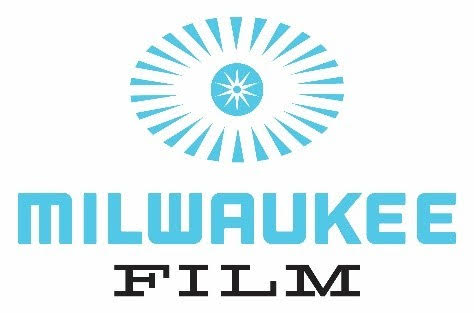 Mar 8th, 2022 by Milwaukee Film
Five cinema screens and one virtual screen to feature 200+ films in a new hybrid format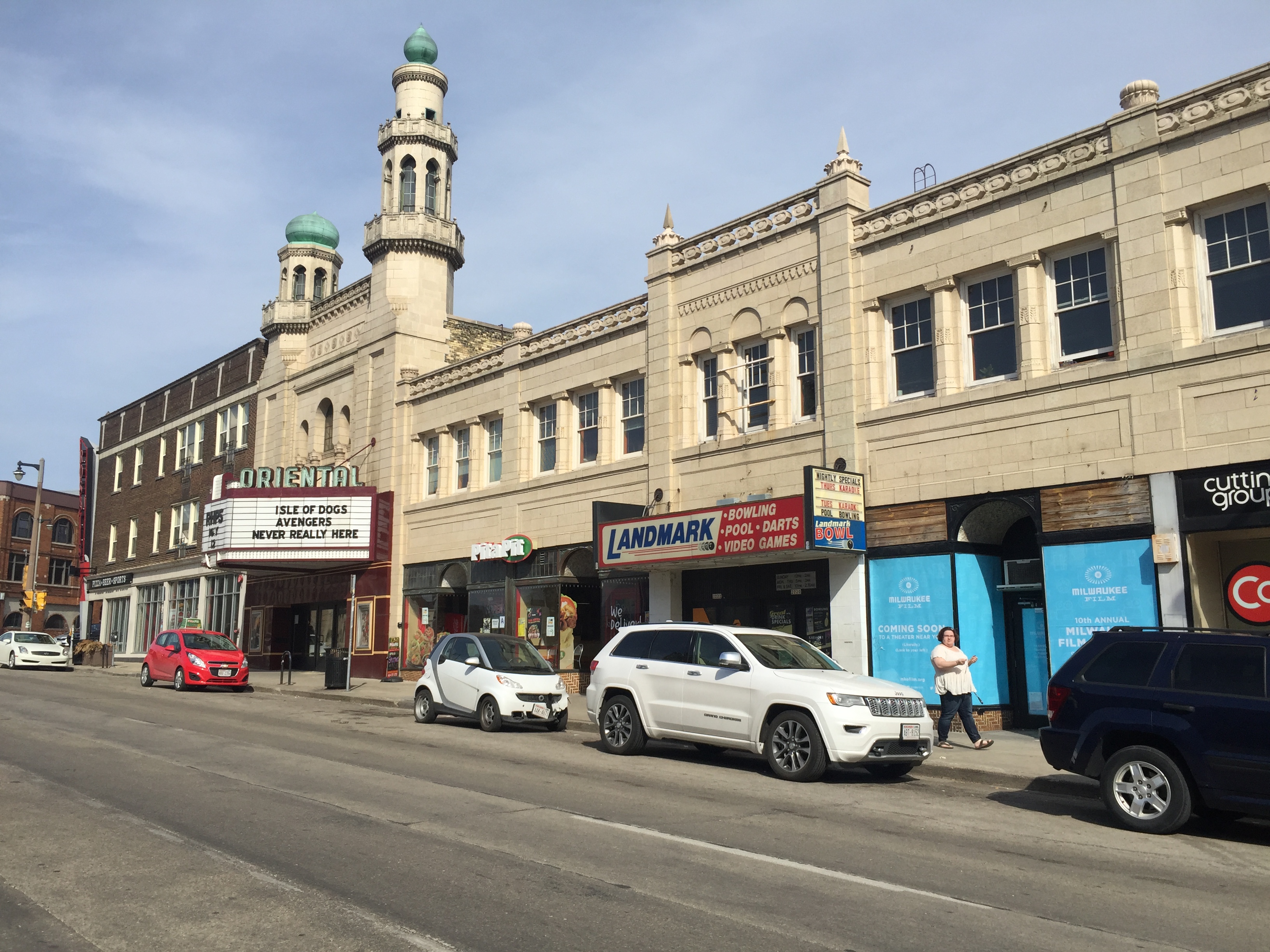 Jul 19th, 2021 by Milwaukee Film
Non-profit cultural institution thrilled to welcome moviegoers back to their beloved movie palace.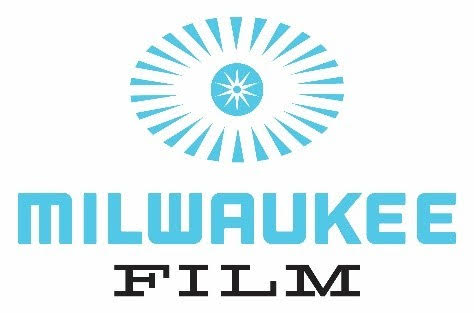 Jun 24th, 2021 by Milwaukee Film
Local nonprofit film organization brings new HR director on board as culture leader.