Press Release
2014 Milwaukee Film Festival Announces Sound Vision and Soundtrack Lineups
Music Documentary program and live music series at The Hotel Foster continues for third year
MILWAUKEE – Thursday, August 14, 2014 – The 6th Annual Milwaukee Film Festival, presented by the Milwaukee Journal Sentinel, announces the lineup for its music documentary program, Sound Vision. Now in its third year, Sound Vision features eight outstanding and wide-ranging music documentaries complimented by Soundtrack, a live music series that takes place throughout the Festival at The Hotel Foster.
Blyth Meier, Marketing Director for Milwaukee Film and programmer for Sound Vision is ecstatic about this year's riveting lineup:
"20,000 Days on Earth–about the enigmatic musician, writer and poet Nick Cave­–is one I'm incredibly excited to bring to Milwaukee. The timing on this is fantastic as Nick Cave and the Bad Seeds recently performed here and left us all in awe. What makes it even more special to me on a personal level is that the first time I watched 20,000 Days was at Sundance, sitting across from Cave himself. It was surreal," shares Blyth. On why she programmed The Talking Heads documentary for the second year in a row, Blyth explains, "Last year's screening of Stop Making Sense became a gigantic dance party–how could we not show it again this year for its 30th anniversary?"
Music and film share a symbiotic relationship, both art forms intertwining to create something greater than the sum of their parts. Sound Vision and its accompanying Soundtrack live music series merge both music and film together to further broaden and enrich the Milwaukee film and music communities.
Media Sponsors: WMSE 91.7FM & The Pabst Theater
2014 MILWAUKEE FILM FESTIVAL
SOUND VISION
Tom Waits said it best: "I always thought songs are movies for the ears and films are like songs for the eyes." We couldn't agree more, which is why we love this program of music documentaries. Your eyes and ears will be equally happy.
My Prairie Home
(Canada / 2013 / Director: Chelsea McMullan)
Trailer: http://youtu.be/zWTNcp8GHJo
Simultaneously a look into the life of transgender singer-songwriter Rae Spoon (who uses the gender-neutral pronoun "they") as well as a celebration of the categorization-defying music they create (fusing folk, country, indie rock, and electronica), My Prairie Home is a truly original portrait of a true original. We follow Rae as they travel across Canada on tour, revealing the evangelical upbringing and forbidden first love that marked their early life intermingled with playfully surreal music videos set at prom or among the dinosaurs in a natural history museum. This documentary is as unique and untraditional as the performer it aims to capture.
Finding Fela
(USA / 2014 / Director: Alex Gibney)
Trailer: http://youtu.be/937SQ8-6RV4
Fela Kuti: musical pioneer, postcolonial activist, polyrhythmic innovator. Oscar-winning director Alex Gibney (Audience award-winner Mea Maxima Culpa, MFF 2012) sifts through the contradictions and presents a complex portrait of a man whose artistic legacy is nearly matched by his political activism. Alongside a backstage portrait of "Fela!," an energetic Broadway show with Bill T. Jones devoted to exploring the life of this Afrobeat pioneer, we discover a man who realized the revolutionary potential that music offered through mesmerizing performance footage and revealing archival interviews. We see Fela warts and all, a man whose work in all aspects of life endures.
20,000 Days on Earth
(United Kingdom / 2014 / Directors: Iain Forsyth, Jane Pollard)
Trailer: http://youtu.be/WDlmnXBUoH0
Poet/musician/general enigma Nick Cave aims to lay his creative process bare with this stick of cinematic dynamite blowing up any and all rockumentary conventions. 20,000 Days on Earth takes the form of a loosely staged single day in the life of this cult musician. This hallucinatory blend of documentary and fiction features a therapy session and sudden reappearances of friends from his past (Ray Winstone, Kylie Minogue) alongside a primordial, blistering live performance. For neophytes and diehards alike, this exploration of Cave's life and music is every bit up to the task of providing a portrait as dynamic and engaging as its subject matter.
This May Be the Last Time
(USA / 2014 / Director: Sterlin Harjo)
Trailer: http://youtu.be/8uQKOYDH8Qw
A probing examination of a personal history as well as an expansive portrait of cultural expression, This May Be the Last Time lifts the veil on the power of song and storytelling among an American-Indian tribe through the prism of a mysterious disappearance that took place some 60 years prior. Filmmaker Sterlin Harjo re-examines his grandfather's disappearance while focusing on the tribal hymns sung by the search parties that looked for him, beautiful music filled with hope and forgiveness born out of past tumult. Harjo traces these ancient songs back through time, illuminating a surprising genealogy of cultural influence whose borders expand far beyond that of his southeastern tribe.
The Ballad of Shovels and Rope
(USA / 2014 / Director: Jace Freeman)
Trailer: http://youtu.be/_rbWbaXv1oo
This foot-stomping, heartwarming journey follows Cary Ann Hearst and Michael Trent, the husband-and-wife folk duo known as Shovels and Rope, as they pack their belongings (along with their beloved dog Townes Van Zandt) into their van and begin a relentless tour in support of their dreams. The Ballad of Shovels and Rope tracks the creation of their critically acclaimed album "O' Be Joyful," following this loving couple's journey from waitress and studio artist to award-winning musical artists, stopping at all of the dive bars and nightclubs along the way and showing the hard work, creativity, and ingenuity that will make you fall in love with this amazing duo.
Revenge of The Mekons
(USA / 2013 / Director: Joe Angio)
Trailer: http://youtu.be/_Hk_c6e7gv0
Once described by Lester Bangs as "the most revolutionary group in the history of rock 'n' roll," genre-bending British outfit The Mekons are now four decades into an ever-evolving career that has netted them endless critical acclaim despite their pursuit of commercial success—success that has constantly eluded them, though this rollicking documentary portrait aims to correct that cultural wrong. With the aid of effusive supporters (Jonathan Franzen, Fred Armisen, Luc Sante), we examine this group as they traverse from their punk rock origins in Thatcher-era England to their current middle age in the vanguard of what is now known as alt-country without ever losing sight of their status as political provocateurs.


Take Me to the River
(USA / 2014 / Director: Martin Shore)
Trailer: http://vimeo.com/79138363
An ode to an unprecedented era of creativity, Take Me to the River is a soul-stirring examination of the influence that Memphis and Stax Records held over the music world, a must-see for fans of Muscle Shoals and the Oscar-winning 20 Feet From Stardom. In this film, produced by Talking Heads member Jerry Harrison, we're granted access to the creative process behind a new album (featuring artists such as Snoop Dogg and Mavis Staples) looking to continue the proud intergenerational and interracial influence of the Memphis music scene, an exuberant celebration of the grooves that stand in defiance of segregation and show the power of creative collaboration toward realizing this utopian ideal.
Stop Making Sense
(USA / 1984 / Director: Jonathan Demme)
Trailer: http://vimeo.com/5804404
To celebrate its 30th anniversary, Jonathan Demme's essential concert film returns to the festival after a run last year that had our audience literally dancing in the aisles. Filmed over the course of two performances, this epic documentary of The Talking Heads, their live-wire frontman David Byrne, and Milwaukee's own Jerry Harrison is as exuberant a portrait of the live concert experience as we're ever likely to have on the big screen. Gaining momentum as though the performance is rocketing downhill, this film will be once again the can't-miss experience of the festival.
2014 MILWAUKEE FILM FESTIVAL
SOUNDTRACK AT THE HOTEL FOSTER:
Soundtrack shows are free with a festival pass or ticket stub from that same day's screenings. Regular admission is $5. The Hotel Foster is located at 2028 North Avenue on Milwaukee's East Side. Additional acts to be announced.
Media Sponsors: WMSE 91.7FM, OnMilwaukee.com, 88Nine Radio Milwaukee
FRI 9-26
Championship
SAT 9-27
Le Freak
SUN 9-28
TBA
TUE 9-30
Webster X
Soul Low
Bliss & Alice
WED 10-1
Aluar Pearls
Bumbac Joe
THUR 10-2
Wax Addicts (DJ)
Myles Coyne
FRI 10-3
GGOOLLDD
Rio Turbo
Color Numbers
SAT 10-4
Castle Thunder
SUN 10-5
Space Raft
Mark Waldoch
TUE 10-7
Whips
Pile
Party Unlimited LLC (Andy Silverman DJ Set)
WED 10-8
Jayk
THUR 10-9
UniFi Records: Mixtape

The 2014 Milwaukee Film Festival runs September 25 – October 9, 2014 at the Landmark Oriental Theatre, Landmark Downer Theatre, Fox-Bay Cinema Grill and Times Cinema. Passes and ticket 6-Packs for the 2014 Milwaukee Film Festival are currently available at discounted rates exclusively online at mkefilm.org/tickets.
Tickets for individual screenings will be available through Milwaukee Film Festival Box Office starting September 10 for Milwaukee Film Members and September 11 for the General Public.
Mentioned in This Press Release
Recent Press Releases by Milwaukee Film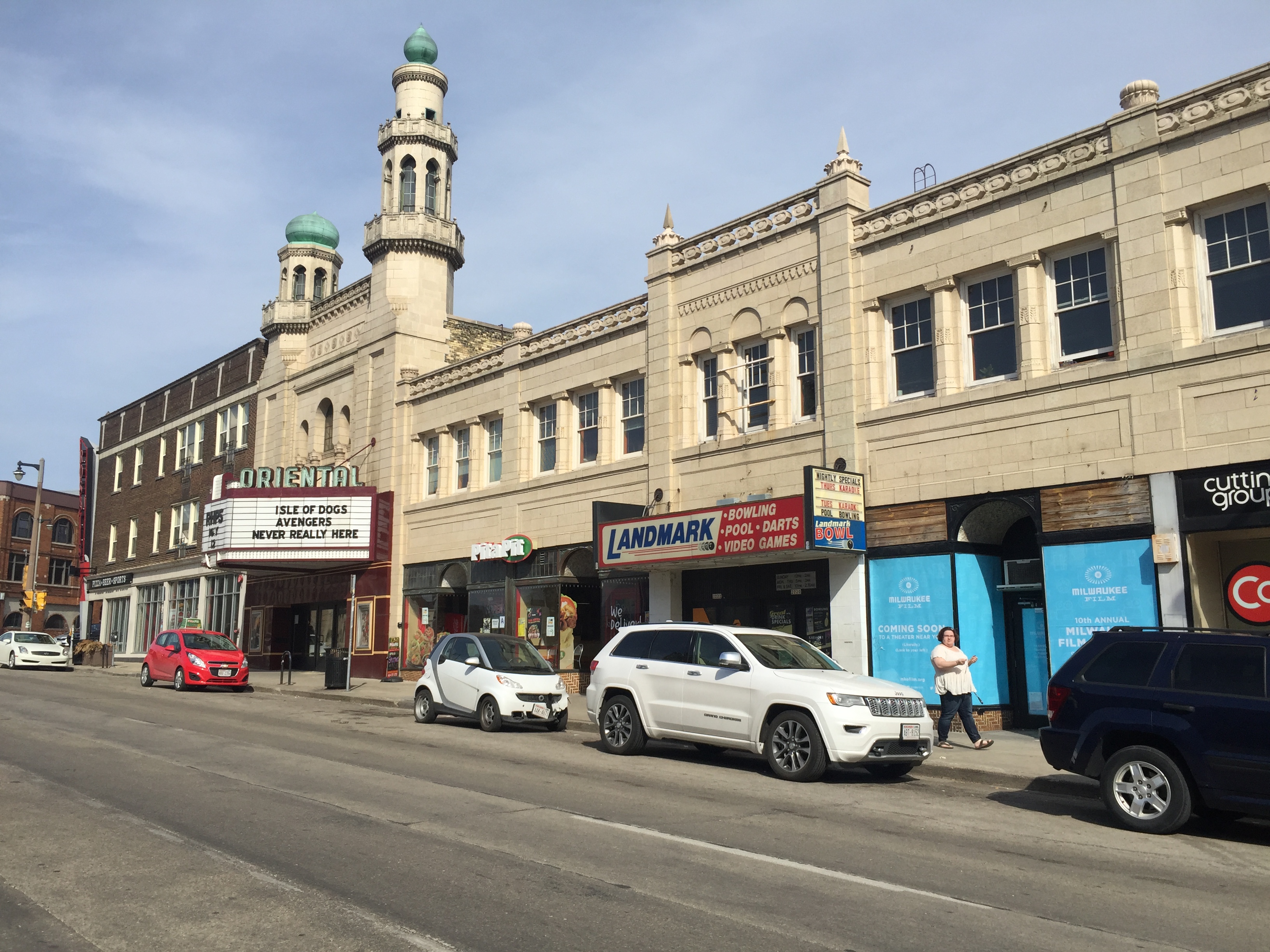 Aug 4th, 2020 by Milwaukee Film
Annual granting program supports Milwaukee filmmakers by providing funds and resources to projects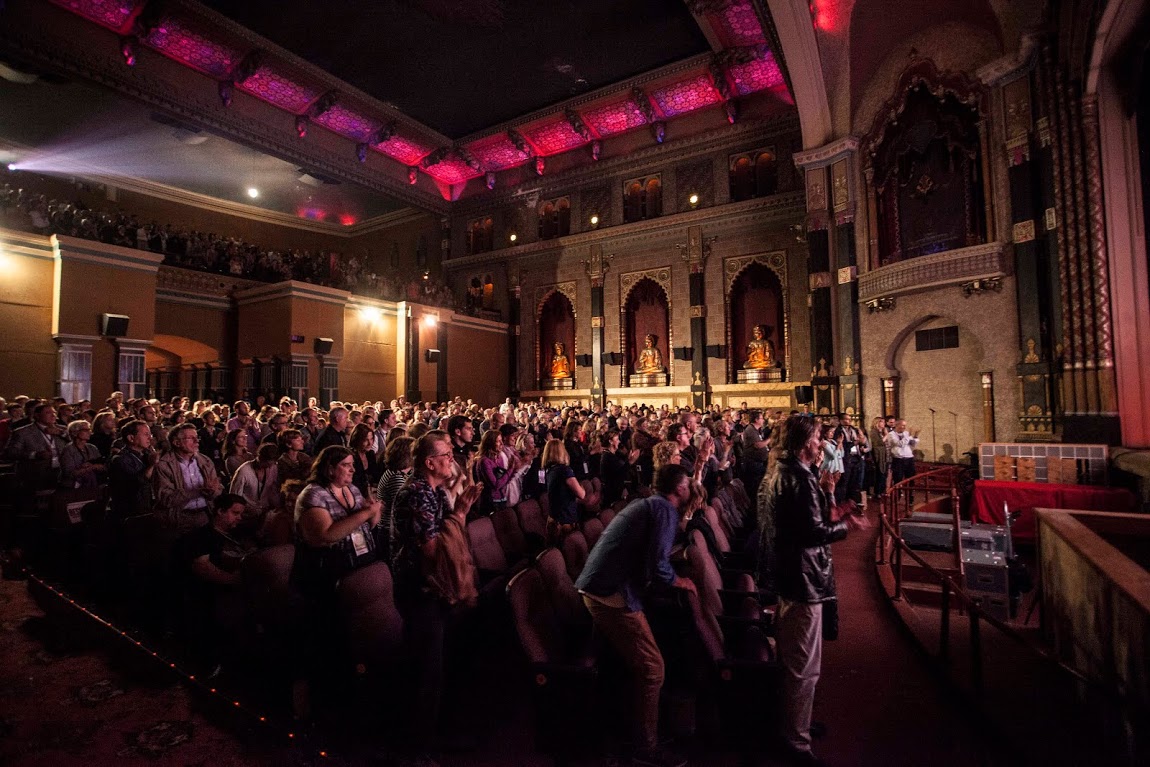 Nov 5th, 2019 by Milwaukee Film
Audience award winners include documentaries on Toni Morrison, Molly Ivins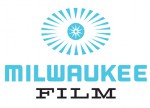 Oct 28th, 2019 by Milwaukee Film
Global filmmakers and local champions recognized at annual Filmmaker Awards Brunch