Press Release
$200,000 Matching Gift Challenge for #ConnectMilwaukee Issued by Burke Foundation and Zilber Family Foundation
MPS Foundation Calls on the Public and Business Community to Help Finish Campaign to Ensure MPS Students Have Access to Online Learning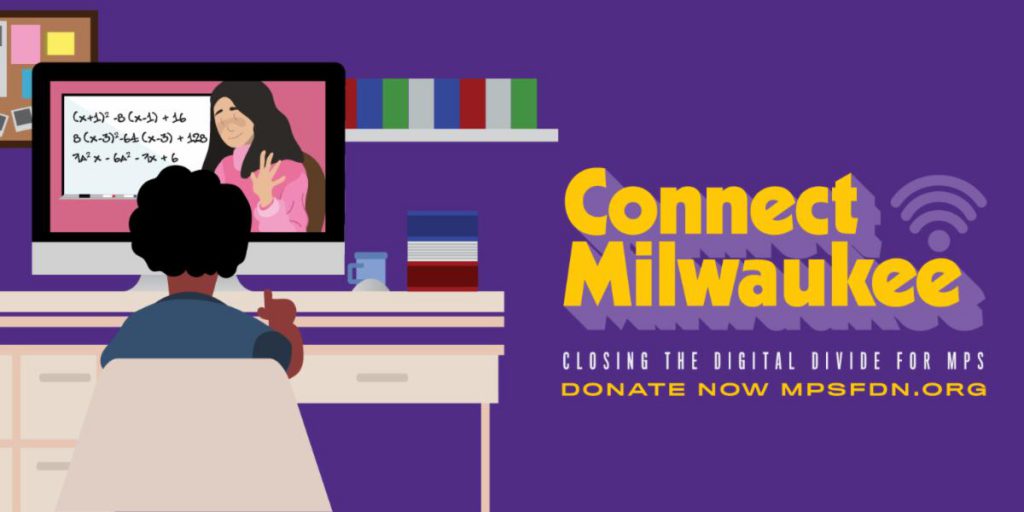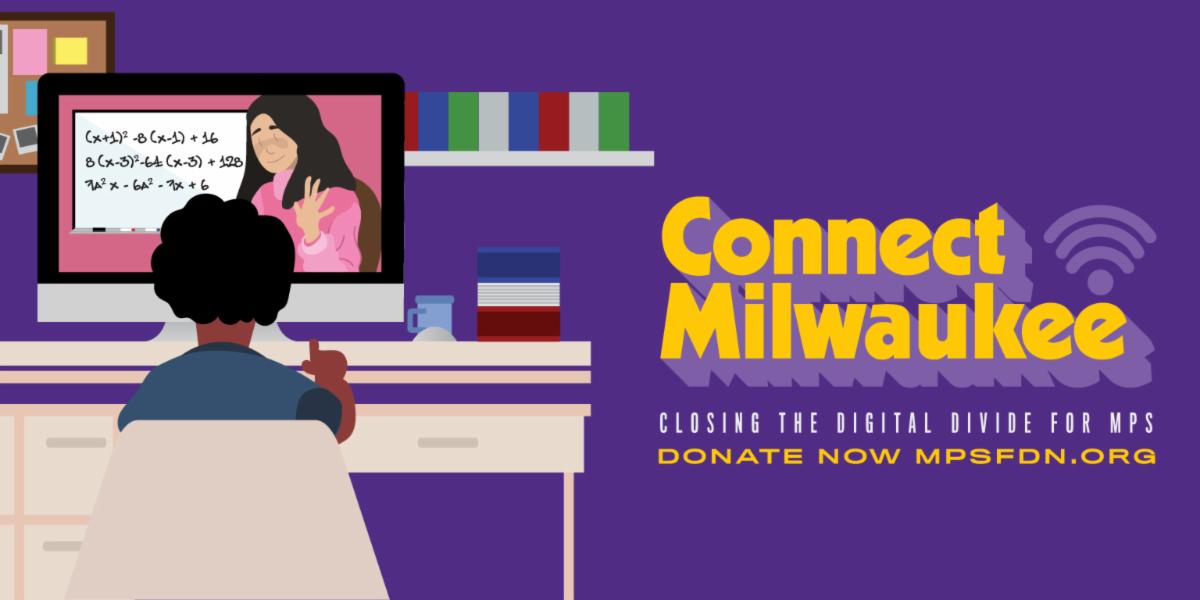 MILWAUKEE, WI (July 21, 2020)— The MPS Foundation is announcing a major matching-gift fundraising challenge issued by the Zilber Family Foundation and the Burke Foundation. The foundations will match up $200,000 in donations to the #ConnectMilwaukee fundraising campaign, meaning a donation of $10 turns into $20, $500 becomes $1,000, and a $50,000 donation becomes $100,000 for the MPS Foundation.
On Thursday night the MPS school district approved a virtual return to the school year, making fundraising for the $1 million #ConnectMilwaukee campaign all the more imperative. The Foundation is pushing to raise the remaining funds needed before classes begin on August 17, so that students are ready for instruction on day one.
DONATE: mpsfdn.org
"We are so thankful not only for the generosity of the Zilber Family Foundation and Burke Foundation but also for their leadership," said MPS Foundation Executive Director, Wendell Willis. "They recognize the urgency of this campaign. This cannot wait. We need to solve this now for Milwaukee families."
Zilber Family Foundation and the Burke Foundation are donating $100,000 each, bringing the total funds raised to $700,000 for #ConnectMilwaukee. If the surrounding community is able to match their donations that will bring the total to $900,000 – close to the $1million goal.
"The Zilber Family Foundation is proud to support the MPS Foundation's efforts to close the digital divide and support our teachers and students as they adapt to online learning," said Gina Stilp, Executive Director, Zilber Family Foundation. "Expanding internet connectivity will help ensure every student and their family, no matter their economic circumstance, will have greater access to opportunity. We hope the community will come together to fully fund this important campaign."
Every donation helps as MPS Foundation continues to help ensure every student and family in MPS has access to the internet and the tools they need to learn online.
"Providing internet connectivity to students and families is essential for continued academic development during this time of uncertainty," said Tina Quealy, Executive Director, Burke Foundation. "The Burke Foundation is grateful for the various supporters of the #ConnectMilwaukee fund, and are hoping that this challenge grant will help to close the campaign, delivering urgent resources to MPS students before the start of the academic year. The sooner that these funds are raised, the sooner learning can continue."
Mentioned in This Press Release
Recent Press Releases by Milwaukee Public Schools Foundation, Inc.