Robert "Bob" Bauman is an alderman on the Milwaukee Common Council. He represents the city's 4th District, which includes much of downtown. Back to the full file.
Envisioning the Seen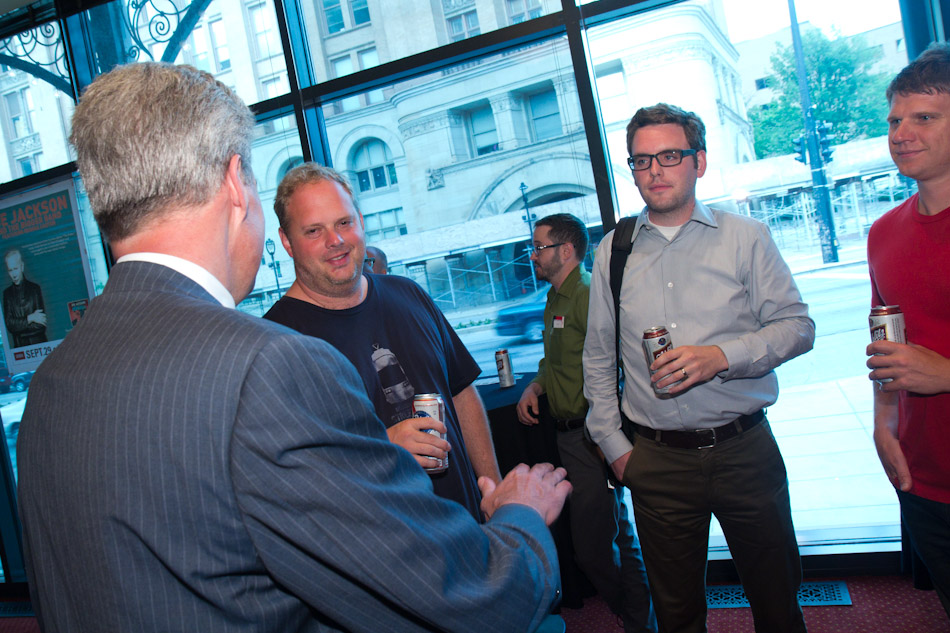 Picture 76 of 80
Envisioning the Seen. Alderman Robert Bauman speaks with Dan Casanova, Dave Reid, and Chris Socha. Photo taken June 18th, 2012 by Erik Ljung. All Rights Reserved.