Appointed in 2019 to serve as Superintendent of the Milwaukee Water Works. Back to the full file.
Trestle Park Ribbon Cutting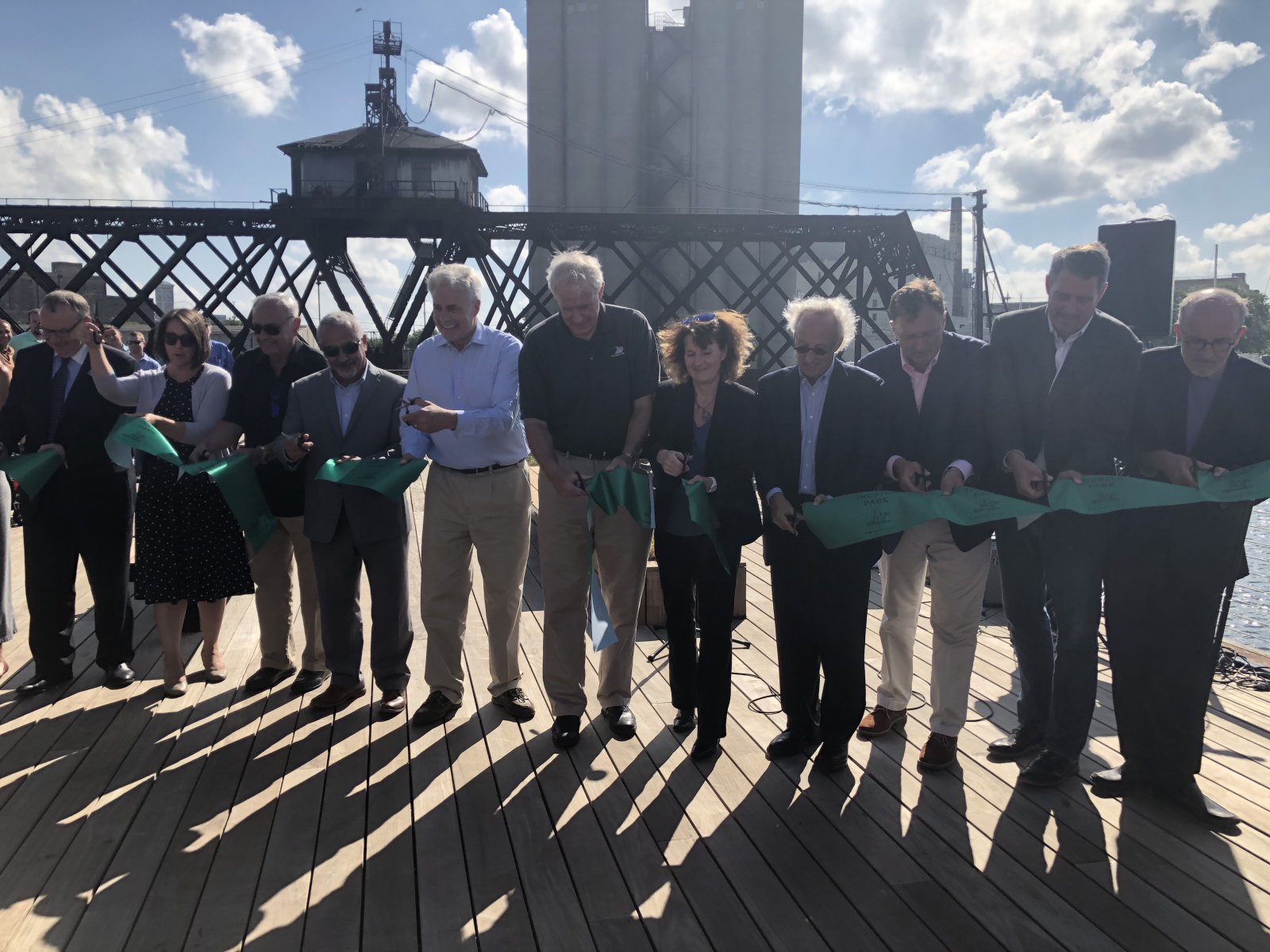 Picture 3 of 5
From left to right: DCD Commissioner Rocky Marcoux, DPW's Karen Dettmer, Ron San Felippo, DPW Commissioner Ghassan Korban, Alderman Robert Bauman, Mayor Tom Barrett, DCD's Lori Lutzka, Barry Mandel, Robert Monnat, Historic Third Ward BID director Jim Plaisted, architect Jim Shields. Not pictured: Alyssa Remmington. Photo taken August 2nd, 2018 by Jeramey Jannene. All Rights Reserved.